April 4, 2020
This April, Explore Ethnic Groups that You're Still Unfamiliar With, Here are 6 Ways to Celebrate Diversity Month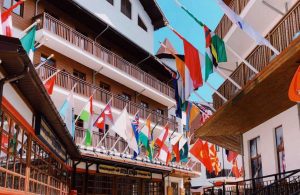 Since April 2004, people across the globe have been embracing diversity in various ways. Celebrate Diversity Month encourages the public to acknowledge other cultures despite their differences in beliefs and principles. The event was created with the goal of achieving unity and harmony among nations through tolerance.
Celebrate Diversity Month is an opportunity for us to explore ethnic groups that are still unfamiliar to us. It brings us a whole new perspective of the world we live in, giving us the realization that peace can be attained if we all learn to accept one another. 
If you're still trying to figure out how to celebrate diversity this April, here are some suggestions:
Visit a cultural art exhibit.
Looking at art is a great way to learn about other races and backgrounds. Go on a day trip to one of your city's museums or art galleries. We have a feeling that you'll be coming home with a newfound interest in a certain culture.
Host a multicultural potluck meal.
Celebrate diversity by feasting on delicious dishes coming from various countries. Invite your friends over for a potluck and have them bring traditional dishes of their liking.
Learn a new language.
If you know someone from another country, ask them to teach you some basic words or phrases in their dialect. Otherwise, you can download a language translation app on your phone or maybe even watch YouTube videos showing how foreign languages are spoken. Learning a new language may seem hard at first, but once you get the hang of it, you'll get yourself a second language!  
Befriend someone from a different ethnic background.
What better way to celebrate diversity than by making friends with people of other races? Ask them what they love most about their country, such as their customs and foods, and share yours, as well. You can even teach them how to play American rugby or take them to your favorite burger joint.
Cook a foreign food.
Bring Jamaica or Italy to your kitchen by making one of their signature dishes. You can find thousands of international recipes on the web, and you can also download cooking eBooks from a wealth of resources.
Host an international movie night.
While Bollywood has already reached global popularity, Nigeria's Nollywood and Pakistan's Lollywood are still on their way to gaining recognition from people in other parts of the world. Support other countries by watching their films online or keep it old school by renting CDs.
Help Needy Vets in Your Area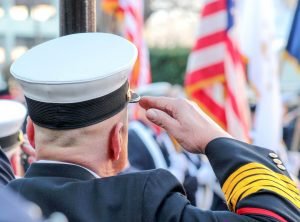 If you've always wanted to extend a helping hand to former members of our armed forces, this has got to be the perfect time. All you got to do is make an auto donation to us at Veteran Car Donations. Hand over any vehicle of any type or condition that you no longer need and we'll turn it into a powerful tool to transform the lives of our struggling veterans. These are our former troops who are now suffering from service-connected disabilities and mental health conditions, lack of jobs and support, poverty, and homelessness.
We'll sell your vehicle through auction and use the proceeds to support the programs and services of IRS-approved 501(c)(3) nonprofit organizations that we are in partnership with. This helps them in providing their veteran beneficiaries and their families with financial assistance, free medical treatment, employment opportunities, family support, and other essential services.
To repay you for your generous deed, we'll provide you with our free towing service wherever you are located in the country. Your donation will also entitle you to receive a hefty tax deduction in the next tax-filing season.
For more information, check out our FAQs page. If you have any questions, feel free to ask us here or give us a call at 877-594-5822.
Uplift Lives of Our Suffering Heroes Today
Are you ready to donate your clunker for the benefit of the suffering heroes in your community? If you are, fill out our online donation form or call us at 877-594-5822 now!