January 17, 2021
These Can Help Ease Your Anxiety and Stress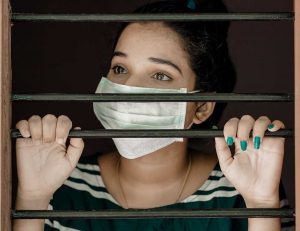 Without a doubt, the COVID-19 pandemic is impacting the world in ways we never imagined. Despite the lockdowns, quarantines, social distancing, and other measures that many countries have instituted to curb the spread of the novel coronavirus, the disease continues to infect more people and claim more lives.
The extended global health crisis that is seeing new waves of infection has affected billions of people throughout the planet in almost all aspects of their lives, including mental health and financial security.
As people try to cope with the dire situation, a new threat borne from the pandemic has emerged — pandemic fatigue. Simply put, it's the stress associated with the effects of the pandemic on our way of life. According to experts, pandemic fatigue threatens to be the world's next mental health crisis. 
How Can You Deal with Pandemic Fatigue? 
Feeling burned out over the ways that COVID-19 is negatively impacting your life is normal. Months of dealing with social distancing protocols, travel restrictions, the threat of losing your livelihood, and the shadow of the virus prompting you to become paranoid over cleanliness are enough to unnerve even the most composed person. 
That's why we need to learn effective ways of easing our anxiety and stress to fight pandemic fatigue. Here are some of those ways:
Recognize the symptoms.
If you are experiencing feelings of helplessness, sadness, worry, frustration, and irritability, these may already be signs of pandemic fatigue. 
Keep your body healthy.
Physical health and mental health are connected. Make sure to keep your body healthy so that you do not fall into depression because of the pandemic. Even though you are holed up at home for extended periods, stay fit by scheduling times for exercise. Eat healthy food, and get enough rest to improve your mood and recharge. 
Limit your news intake.
If the simple activity of watching the news on TV or reading articles online about the pandemic is triggering your stress and anxiety, limit your exposure to the news. The overload of negative news can sap your energy.
Take active steps to lower your stress.
Calm yourself down with yoga, meditation, mindfulness, and other relaxing exercises such as taking walks, reading, or watching light and entertaining shows to keep yourself centered, focused, and happy. 
Connect with others.
The restrictions imposed as a result of the pandemic may make you feel lonely and isolated. To address this, find ways to connect with others by keeping in touch with your family, friends, and work colleagues. You can explore different options such as phone calls, video chats, letters, and sending gifts. 
Create new traditions.
It may be a long while yet before things return to what life used to be. Learn to accept current circumstances and create "new normal" traditions for yourself and your family. Establish new rituals in your daily tasks, including online schooling. Formulate new and effective strategies when working from home. Find ways to connect with others to celebrate holidays and other special events. 
These People Have Been Living on the Edge Even Before the Pandemic
If pandemic fatigue grips the lives of many people, how much more our struggling veterans? They have been facing dangers and risks even before the pandemic. These are our former service members who have long been suffering from homelessness, unemployment, and service-connected disabilities and mental health conditions.
During this uncertain period, you can make a difference in their lives by making a simple act of charity: donating your old and unwanted car to us at Veteran Car Donations.
We'll put your vehicle up for auction, with the proceeds going to our veteran-focused nonprofit partners. These IRS-certified 501(c)(3) nonprofit organizations use the funding that we give them to provide their veteran beneficiaries with quality health care, financial aid, housing assistance, employment opportunities, mentoring, family support, educational scholarships, psychotherapy services, and many other benefits.
The good thing about donating to us is that you'll get amply rewarded for your charitable act. Not only will you get our fast and free pickup and towing service, but you'll also qualify to receive a top tax deduction in the next tax season. 
However, the best reward you'll get is the priceless feeling of satisfaction, knowing that your gift will help improve the living conditions of the struggling veterans in your community.
You can donate not just your old car but any other type of vehicle that you may have. Check out this list of the types of vehicles we commonly accept from our donors.
We can collect your donation anywhere in the United States because our donation program covers all 50 states.
You can check out our FAQs page to get to know our quick and convenient donation process and other details. If you have questions and concerns, feel free to call us at 877-594-5822 or contact us here.
Time to Give Back to Our Heroes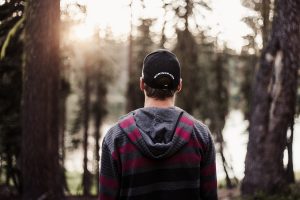 Our veterans spent the best years of their lives serving our nation to protect our lives and liberties at the risk of losing theirs. This is the best time to give back to these heroes. Call Veteran Car Donations at 877-594-5822 or fill out our online donation form to get started with your car donation now!