May 23, 2020
6 Ways to Protect Yourself and Your Family from the Coronavirus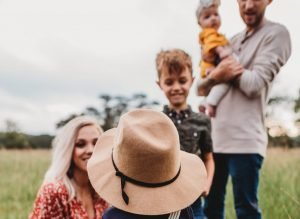 As the world wages war against the coronavirus pandemic, people have been mandated to involve themselves in the fight simply by protecting themselves, their families, friends, and others from getting sick. 
Guided by information coming from legitimate and official sources, you should be able to minimize your chances of getting infected, protecting others in the process. 
Since neither vaccine nor cure is yet available against COVID-19, the disease caused by the novel coronavirus, each person must know the ways to prevent themselves from being exposed to the virus. That's why the authorities have implemented stay-at-home and social distancing measures to arrest the spread of the disease, which is transmitted through person-to-person contact.
Protect Yourself and Others from COVID-19
Here are just some of the ways that you can contribute in the fight against COVID-19 as prescribed by health experts. 
Exercise proper hygiene.
Medical professionals cannot stress this enough. Proper handwashing can spell the difference between wellness and infection. Wash your hands with soap and water for at least 20 seconds, especially if you went out in public, after you blew your nose, coughed, or sneezed. You can also keep a hand sanitizer handy during times when you don't have access to a faucet with running water.
Avoid touching your eyes, nose, and mouth.
As much as possible, avoid touching your eyes, nose, and mouth, especially if you have not washed your hands. 
Maintain social distancing.
As the virus is transmitted through respiratory droplets from a sick person who coughs or sneezes, it is prudent to remain within a distance of six feet from others. People with weak immunity or those at a high risk of getting sick should especially avoid going out and exposing themselves to possible carriers of the disease. Be mindful that an infected person may look normal and not exhibit the symptoms of COVID-19 right away and can spread the virus to people around them. 
Wear face covering. 
Wear a face covering when you go out to protect yourself and others from getting sick. Using cloth covers or masks made from handkerchiefs or other materials is recommended for those going out to buy groceries or medicines. The CDC advises against using masks that are meant for health workers. Cloth face coverings are not intended for children under two years old or those who have trouble breathing when wearing face masks. 
Know coughing and sneezing etiquette.
If you are not wearing a face covering, cover your mouth and nose with a tissue, handkerchief, or towel when you cough or sneeze. If you don't have any of those items with you and you feel the urge to cough or sneeze, do not use your hand to cover your mouth and nose. Use the crook of your elbow instead to shield other people from the droplets coming from you. Throw the tissue paper in the trash afterward and immediately wash your hands or use a hand sanitizer. 
Know proper ways to clean and disinfect your home.
Cleaning and disinfecting your home is a productive way to use the time while you're stuck indoors with your family. When disinfecting surfaces and objects, it is advisable to wear disposable gloves or dedicated reusable gloves intended for disinfection purposes. Use EPA-registered household disinfectants to ensure that you're killing the germs and viruses on all the accessible objects and surfaces of your home, especially those that are touched or handled frequently by your family. You can alternatively use a diluted bleach solution for appropriate surfaces. 
Reach Out to Veterans in Need in These Difficult Times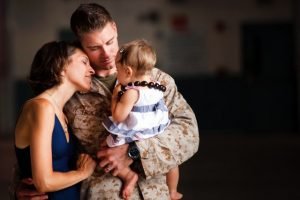 While most of us can protect ourselves and others from diseases such as COVID-19, there are people in our communities who are simply struggling to survive.  Many of our veterans are among this group. They are our former servicemen and servicewomen who are suffering from lack of jobs, physical and mental health issues, service-connected disabilities, and homelessness due to extreme poverty.
 You can reach out to these veterans and their families and help turn their lives around by simply turning over your old and unwanted vehicle to us at Veteran Car Donations. As you clean out your garage or backyard, an old clunker that no longer has any use to you can transform the life of a veteran in need.
You can safely make your donation to us without leaving the comfort of your home. We've taken all the necessary steps to protect our donors at all times during the donation period.
We auction off the various types of vehicles donated to us and use the proceeds to support the programs and services of our charity partners. These IRS-approved 501(c)3 nonprofit organizations are at the forefront of providing needy veterans with financial assistance, free medical treatment, employment opportunities, family support, and other essential services.
You will also get benefits when you take part in our vehicle donation program. Not only will you get our free pick-up and towing service wherever you are in the country, but you'll also qualify to receive a top tax deduction in the next tax season. 
You can check out our FAQs page to get to know our quick and convenient donation process and other details. If you have questions and concerns, feel free to call us at 877-594-5822 or leave us a message here.
It's Your Turn to Help Our Heroes
Our veterans did not turn their backs when our nation called upon them to defend our liberty and protect our security. It's only right to extend them assistance now that it's their turn to seek help. Call us at 877-594-5822 or fill out our online donation form to show your support now!