April 5, 2020
6 Ways of Celebrating National Garden Month (Without Having to Grow a Garden)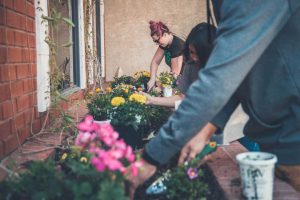 It's time to bid adieu to winter and welcome spring with open arms. And what better way to usher in the season of blossoming plants than by celebrating National Garden Month this April.
There's just something about the sight of beautiful flowers that brings us joy. Whether you're a seasoned gardener or simply someone who's easily fascinated by nature, you might agree that looking at these natural blooms is just what you need to light up your day. What's more, planting seeds and watching them grow can really be cathartic and soul-satisfying.
How the Event Started
Thanks to the National Gardening Association, we can finally show our sincerest appreciation to the delightful art of gardening. The organization came up with this month-long event in 2002, which actually started as National Garden Week in 1987. Realizing that a week wasn't enough for such a celebration, they extended the occasion for the entire month of April.
Ways of Celebrating National Garden Month
National Garden Month is for everybody to enjoy. Even if you don't have a green thumb, you can still celebrate the event by taking pleasure in visiting garden centers and seeing different varieties of flowers, trees, or shrubs. You might even want to start a small flowerbed with the help of a pal who knows a thing or two about horticulture.
Here are other exciting activities you can do to make this year's National Garden Month a special one:
Sign up at a local gardening club.
If the thought of growing a garden has entered your mind, it's definitely a good idea to join a gardening club in your community. That way, you can meet experienced people, ask a few tips, and most of all, form a budding friendship with them.
Contribute to a community garden.
A great solution for individuals who don't have their own garden but are very much keen on growing crops is by participating in a community garden. If you're interested, you can check out nearby parks that have public spaces for gardens.
Enjoy a relaxing picnic with nature.
Surround yourself with the lovely views of colorful flowers and tall trees as you munch on your healthy fruits and veggies!
Take a day trip to a public garden.
Nothing says a great family bonding than by taking your whole clan out to explore your city's gardens. Without a doubt, your little ones will have a spectacular time setting their sights on the attractive flower displays.
Volunteer in your community.
There's always room for serving the less fortunate, and extending your hand through volunteer work is one of the best ways to do so. There are many local nonprofits that feed the homeless with natural food. You can work with them by growing veggies and fruits for them.  
Surprise a loved one.
Give a bouquet of roses to your spouse or let your friend know how much you adore them by treating them to a meal at an organic restaurant. Like flowers in spring, your relationship will bloom beautifully!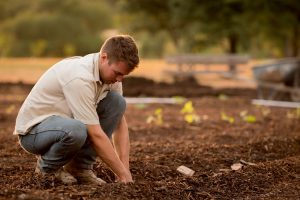 Make April a special month for disadvantaged vets in your community by donating an unneeded clunker of yours to us at Veteran Car Donations. Once we have your vehicle, we'll sell it through auction and transfer the proceeds to our military and veteran nonprofit partners. The funding will help these nonprofits in providing their veteran beneficiaries and their families with financial assistance, free medical treatment, employment opportunities, family support, and other essential services.
You'll only need to contact us and inform us of your decision to contribute to our program, and we will take care of everything else for you, including the vehicle pick-up.
Since our partners are IRS-approved 501(c)3 nonprofit organizations, you will be entitled to receive a big tax deduction.
You can donate almost any type of vehicle whether in good condition or not. We can accept your donation wherever you are in the country since our vehicle donation program covers all 50 states.
For more details, check out our FAQs page. Don't hesitate to call us at 877-594-5822 or send us a message here if you have any concerns or questions. We'd be more than happy to assist you.
Do Something Rewarding Today!
It's time to give back to our brave heroes and show them our gratitude. Give us a quick call at 877-594-5822 or fill out our online donation form and get started with your car donation now!