February 17, 2022
Get Rid of Distractions by Paying Attention to Your Work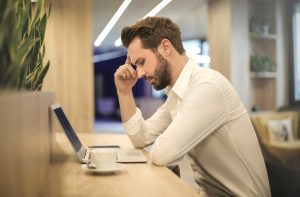 Staying focused nowadays is becoming harder and harder with distractions constantly getting in the way of performing the tasks we have at hand.
It's hard to stick your mind to one thing when another is demanding your attention at the same time. You may experience this while juggling your responsibilities at work and home. Sometimes, you probably get overwhelmed with the tasks you have to do and you feel like crying out in frustration.
To get things done, you resort to multitasking. However, doing things halfheartedly and without a clear focus could spell disaster for any project.
How You Can Improve Your Focus 
Before trying to sharpen your focus, you must first assess your level of concentration. You have good focus if you are constantly alert, can set your goals and find ways to achieve them in increments, and know how to take short breaks and get back to work.
Your focus is pretty much shot when you tend to daydream constantly, fall prey to the slightest distractions, or often lose track of your progress.
Veteran Car Donations has come up with these seven mental exercises you can do to improve your focus so you can produce better results at work:
Eliminate distractions.
If you're working on a project, write down all of the things that would typically distract you. Post the note somewhere that will allow you to see it easily. Once you feel like you're getting sucked in by the distractions listed on the note, reel yourself back into the task at hand.   
Limit your focus.
Multitasking may seem like a great way to get a lot of things done in the shortest time — but it is not for everyone. Working on multiple tasks at the same time can limit your productivity and lower the quality of your output. Rather than focus on all the tasks you have to do, devote your attention to just one task and see it to its completion before working on the next one. Concentrating on a specific task will help you get things done more quickly.
Practice mindfulness.
It's easy to lose focus when you have plenty of things going on. This hampers your ability to stay in the moment and appreciate what is happening in front of you. It's hard to concentrate on the present when you are daydreaming about the future or trapped in the past. Practicing mindfulness exercises will keep you centered and improve your mental health.
Take short breaks.
When you feel like you're being overwhelmed by your work, take a few minutes to gather your thoughts by shifting your attention to something unrelated to your work. Your brain needs a break from time to time to refresh. This renews your focus on your work when you get back to it.
Practice attentive listening.
Pay attention to what other people are saying. Make an effort to understand what they're saying not only because you want to improve your focus but also because this will show them that you value their thoughts.
Memorize stuff.
Memorizing a scripture or poem is an excellent way to practice your mental muscles. It helps you concentrate on learning.
Practice your focus.
Improving your focus does not happen overnight. It's important to practice ways to avoid distractions and concentrate until this becomes a habit. Think of yourself as an athlete who needs to train regularly to achieve a goal.
Help Uplift Lives of Our Suffering Veterans
In a world filled with distractions, it's easy to lose sight of what other people are experiencing. Many people tend to focus on their own lives to the exclusion of everything or everyone else. As a result, a lot of helpless folks begging for help remain unheard.
Among them are our veterans who have honorably served our country for many years. These are our former service members who are suffering from homelessness, disabilities, unemployment, and illnesses, including mental health conditions.
You can do something to uplift their lives, and it won't even cost a cent. All you have to do is to turn over your unwanted vehicle to us at Veteran Car Donations.
We'll sell your donated vehicle through an auction and use the proceeds to support the vital life improvement programs of our veteran-focused charity partners. These IRS-approved 501(c)3 nonprofit organizations provide deserving veterans and their families with free quality health care, financial aid, housing assistance, employment opportunities, family support, educational scholarships, psychotherapy services, and many other benefits.
As our donor, you'll get to enjoy the maximum tax deduction. We'll send you the 100% tax-deductible sales receipt of your car within days after its sale. You can then use this receipt to claim your tax write-off in the next tax season.
 You'll also benefit from our free pickup and towing service, which is available in all parts of the country.
Aside from the material rewards in store for you, you'll also be privileged to enjoy a most satisfying donating experience, knowing that your act of charity will help transform the lives of our nation's suffering heroes.
You can donate not just your old car but almost any other type of vehicle that you no longer need.
If you want to learn more about our vehicle donation program, feel free to visit our FAQs page. For inquiries or concerns, call us anytime through our toll-free hotline at 877-594-5822 or send us a message here.
Reward Our Heroes with a Second Chance in Life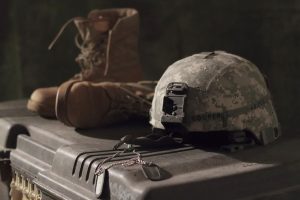 Our former warriors risked their lives to protect the life and liberty that we all enjoy. They deserve to be given a chance to live a decent and dignified life. You can make that happen with your auto donation. Call Veteran Car Donations at 877-594-5822 or fill out our secure online donation form now!