October 1, 2019
7 Military Care Package Ideas to Show Your Appreciation to Our Troops
Receiving a care package from their loved ones or anyone from home can be a good mood and morale booster for our troops deployed abroad. Nothing says "you are appreciated" better than a care package prepared with love.
If you're the one preparing the care package, picking out the things you'll be sending can make you feel closer to them.
What to Send Our Troops
Deciding what to put in a care package can be quite challenging since many of us don't have any clue about what it feels like to be deployed or what our troops usually need when they're out there on the field. Thankfully, Veteran Car Donations shares these 7 military care package ideas to show your appreciation for our troops currently deployed overseas. Check this out:
Baked Goodies
Our troops quite expectedly long for a taste of home. Sending them batches of chocolate chip cookies or brownies can make them feel warm and fuzzy inside.
Non-Perishable Food Items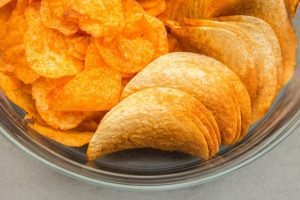 Non-perishable food items such as beef jerky, Pringles, Graham crackers, gum, dried fruits, or those snacks in cans will surely make any serviceman's day.
Toiletries
Running out of toiletries is one of the many inconveniences that our soldiers face when they're deployed abroad. They'll appreciate it if you send them things like shaving cream, shampoo, soap, deodorant, razors, toothpaste, toothbrush, and other personal necessities.
Entertainment
Things that provide entertainment can help our troops relax after a grueling day on the field. Send in some books, crossword puzzles, thumb drives with movies, games, and electronic devices among other things.
Beverage Mixes
Instant coffee, powdered juice, and hot cocoa mixes and tea bags are a big hit among our troops. These are also the fastest beverages to make when our troops want to enjoy something aside from water.
Condiments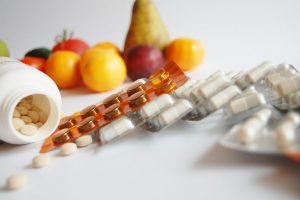 Although service members are provided with basic condiments like salt, pepper, or mustard in their meals, these may not be enough for them to really enjoy their chow. You can send in a BBQ sauce, ketchup, and other condiments to spice up their meals.
Medicine
You never know when stomach aches and headaches strike, that's why it's better to be prepared. The best medicines to send our troops overseas include Advil, paracetamol, and other pain-relieving topical ointments. These can provide much-needed relief to our troops when they are feeling a little under the weather.
Donate a Car to Transform Lives
Are you planning to dispose of your rusty old commuter car? If so, consider donating it to Veteran Car Donations to support the programs of our charity partners. These IRS-certified 501(c)3 nonprofits provide needy veterans with mortgage-free and specially adapted homes, free mental health care, employment opportunities, job training, transitioning assistance, tutoring support and education scholarships, financial assistance, life skills training, counseling, and many other benefits.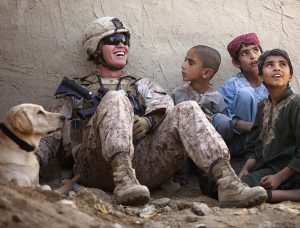 Thanks to your donation, these veterans will finally experience a smooth transition to civilian life, thus improving the quality of their lives, which they richly deserve for the invaluable service they've done for our nation.
Donating a vehicle to us is easy, quick, and convenient. All you have to do is fill out our secure online donation form or call us at 877-594-5822. We haul away your vehicle at no cost to you.
Best of all, since your donation is 100% tax-deductible, you'll get a chance to reduce your taxable income in the next tax season if you itemize your deductions.
We accept donations of nearly all types of vehicles regardless of age and condition, which means you can hand over even vehicles that are no longer in good running condition. You can also make your donation wherever you are in the United States since we have vehicle donation programs in all 50 states.
If you need more information about how car donations work, feel free to visit our FAQs page or send us a message online.
Make a Difference in the Lives of Our Heroes
You can make a difference in the lives of our active-duty troops and veterans alike. Call us at 877-594-5822 and show you care for our nation's heroes with your car donation!