February 7, 2020
8 Camping Safety Tips Every Camper Should Know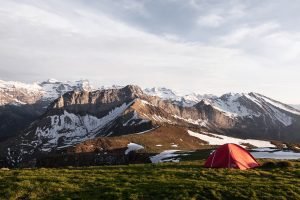 For many families, some of the wonderful and long-lasting memories they share are those of camping in the great outdoors. A camping trip is definitely a fun way to spend quality time with the people who matter to you the most. As such, it's an adventure that requires you to take extra precautions. Whether you're headed out for a night or a week-long camping trip, safety should always come first.
What Are the 8 Camping Safety Tips Every Camper Should Know?
Before you pack your bags and drive out into your camping destination, Veteran Car Donations encourages you to follow these eight camping safety tips every camper should know.
Bring a first aid and survival kit.
Aside from getting yourselves vaccinated before your scheduled trip, never leave without your first aid and survival kit. The kit should contain essential items such as maps, flashlights, GPS, extra clothing and batteries, adhesive bandages, sterile gauze pads, roll bandages, Band-Aids, safety pins, cotton swabs, ice packs, antibiotic cream, ibuprofen or aspirin, antacids, and sunburn ointment. You may also want to bring along eye drops, thermometer, antibiotic soap, small pair of scissors, Ipecac, mirror, moleskin for blisters, an EpiPen to treat life-threatening allergies, prescription medications, a copy of your prescriptions in case you lose your medications, and a list of doctor's names and phone numbers of the campers in case of accidents or serious illnesses.
Keep an eye on the weather forecast.
One of the worst things that could happen to any camper is to be caught in the middle of a thunderstorm or other inclement weather conditions without the right gear. Although these conditions could change within an hour, you should still stay up-to-date with the weather.
Keep food and water safe.
Make sure that your food is packed in tight waterproof bags to keep it fresh and away from wild animals and pests. Your perishable food should be stored in insulated containers and your raw meats in a separate cooler. Always wash and sanitize your hands after handling raw food to prevent food-borne illnesses.
Be aware of campfire safety.
Keep your fire small, contained in a fire pit, and at least 15 feet away from the tent walls, trees, and shrubs. Never use gas stoves, lanterns, heaters, grills, or other fuel-burning equipment inside enclosed shelters like campers or tents.
It's dangerous to leave a fire unattended, that's why before you leave or go to sleep, make sure to put out the fire. Pour water on all the embers because if you're not careful, one of these could cause a deadly tent fire.
Wear bug spray.
Use an insect repellent containing DEET that won't dissolve easily in water to protect yourself from ticks, mosquitoes, and other insects. When you go hiking, avoid any direct contact with insects and wear light-colored long-sleeved shirts and long pants. After any outdoor activity, have your clothes placed in the dryer on high heat for 10 minutes to kill ticks.
Use sunscreen.
Aside from seeking shade during midday hours and wearing the appropriate headgear, freely apply sunscreen with at least SPF 15 on your skin.
Watch out for wild animals.
Never touch, feed, or get near any wild animals because some of them may carry diseases that can be dangerous to people. To prevent attracting unwanted wildlife, keep your food stored in bear-safe containers, your car, or food storage lockers. Arm yourself with pepper spray to protect yourself from bears.
Remain alert.
Make sure to keep your wits with you by limiting your alcohol intake and getting plenty of sleep.
Tired of Your Old Car?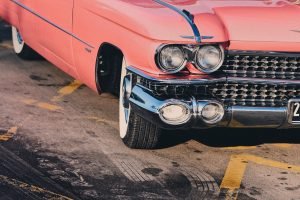 If you don't have any love left for your old commuter car, consider donating it to Veteran Car Donations. Your charitable contribution would mean a lot to those veterans in your community who are having a hard time transitioning to civilian life.
We'll auction off your donated vehicle and use the proceeds from the sale to support our IRS-certified 501(c)3 nonprofit partners in providing them with free mental healthcare, transitioning assistance, housing benefits, educational scholarships, and employment opportunities, among other benefits.
Donating to us means enjoying our free pickup and towing services from a location of your choice and the opportunity to receive a thumping tax deduction in the next tax season.
You can get started with your donation process right now by filling out our online donation form or ringing us up at 877-594-5822. We accept donations of nearly all types of vehicles regardless of age, mileage, and condition. You can also make your donation wherever you are in the United States since we have vehicle donation programs in all 50 states.
For more information, check out our FAQs page. For inquiries, you can call us at our toll-free hotline or send us a message online.
Uplift Lives with Your Car Donation Now!
There's no better time than today to uplift the lives of our nation's heroes. Call us at 877-594-5822 and make your car donation now!