March 9, 2022
These Tips Will Keep You Safe on the Road at Night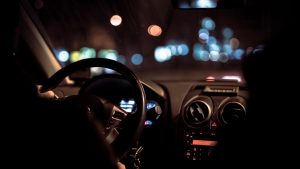 With motorists hampered by low visibility and possible drowsiness, driving at night poses several challenges that aren't present during daytime hours. The National Highway Traffic Safety Administration (NHTSA) found that fatal accidents are three times more likely to occur at night.
While it's pretty obvious that darkness is the number one factor, several other things can lead to car crashes at night. No matter how familiar you are with the road, it's always important to be extra careful and vigilant during a night drive.
To ensure you do that, Veteran Car Donations has come up with a list of tips that will get you home safe and sound from a nighttime road trip.
Slow down.
Everyone knows that visibility is limited at night, which is why you should reduce your speed to compensate for it. Poor visibility makes it difficult to see what's in front of you.
Practice defensive driving.
Defensive driving is one of the key lessons taught in driving schools. Perhaps, you're practicing this type of driving, like looking at your blind spot when changing lanes to avoid accidents. However, you should exert extra effort when driving at night since it's tougher to see pedestrians, road signs, or animals passing by.
Always dim your headlights when approaching a vehicle from the front, as high beams can disorient other drivers and increase their risk of crashing. When approaching a vehicle from behind, on the other hand, be sure to give yourself ample response time by increasing your usual following distance by four to five seconds.
Look out for pedestrians, wildlife, and other obstacles.
Keeping an eye on obstacles and using your peripheral vision can keep you from getting into a night driving mishap. Although you may already be doing this during the day, you should be twice as diligent during evening hours.
Clean up your view.
Never start your night trip with dirty or damaged lights and windows. Built-up grime on your windshield can increase the glare from streetlights and other cars, affecting your vision to see the road. Similarly, with dirty headlights causing the light to shine less, you'll have a hard time seeing what's in front of you.
Clean your windows and headlights regularly. You might also want to touch them up with the squeegee and water bucket you can find at gas stations. It will make all the difference.
Angle your headlights properly.
Before taking your car out at night, always check your headlights to see whether they're correctly positioned. Beams that tilt too high may blind oncoming drivers while beams that tilt down too much will lessen the illumination you need for driving.
Know what to do in case of a car emergency.
You'll never know when car troubles will hit you. That's why it's always best to come prepared with the knowledge of handling a roadside emergency. Whether you encounter a flat or your battery dies, it's crucial to follow these basic steps:
Pull off to the side of the road.
Turn on your hazard lights and interior light.
Set up your reflector lights behind your vehicle to warn other cars.
Also, make sure you keep an emergency kit in your car at all times. We suggest you include a flashlight, flares, tire gauge, jumper cables, extra windshield washer fluid, nonperishable food, an extra phone and charger, and a first aid kit.
Test and use your lights regularly.
Make it a habit to test all your lights — high and low beams, brake lights, turn signals, and daytime running lights — before you go on a night drive. Make sure that your headlights are working properly when driving at night and during days when it's raining or snowing.
Never drive impaired.
It's a massive no-no to drive with impaired vision. If you've been having some eye problems lately, go see your doctor as soon as you can.
Never drive while you're feeling tired or sleepy. Driving drowsy is just as dangerous as driving with poor eyes. Some 100,000 police-reported crashes involve drowsy drivers each year, according to the NHTSA.
If you're experiencing fatigue, visit a gas station or rest stop for a much-needed break. Get yourself some snacks and a cup of coffee. Don't forget to stretch and shake your legs, neck, and arms.
Most important of all, never drive while you're under the influence of intoxicating liquor.
Our Nation's Heroes Need Your Support
While safety tips are there to help you avoid accidents, some people couldn't do anything to stop certain misfortunes from happening to them. This is the case with many of our veterans. Before leaving the military, they never thought they'd end up spending their civilian lives struggling with homelessness, poverty, chronic unemployment, disabilities, and mental illnesses.
The good news is that they can still turn their lives around, and you can help make that happen. All you have to do is donate an unwanted vehicle to us at Veteran Car Donations. In doing so, you'll help us raise funds for reputable nonprofit organizations that cater to the needs of our country's veterans.
We'll put your vehicle up for auction, with the proceeds going to these nonprofits that we have partnered with. They use the funding to provide deserving veterans with free quality health care, financial aid, housing assistance, employment opportunities, family support, educational scholarships, psychotherapy services, and many other benefits.
You will also reap rewards from your charitable contribution. You'll benefit from our free pickup and towing service, which we offer our donors in all 50 states plus the District of Columbia.
Your donation will also entitle you to receive the maximum tax deduction in the next tax season.
Above all, you'll have the ultimate pleasure and satisfaction of doing something extraordinary that can help uplift the lives of our nation's heroes.
We accept almost all types of vehicles regardless of their age or condition. Apart from standard cars, we welcome RVs, motorcycles, mopeds, boats, jet skis, golf carts, snowmobiles, company trucks, and many others.
If you have any questions or concerns, feel free to call us anytime through our toll-free hotline at 877-594-5822 or you may send us a message here. Check out our FAQs page for more information on our donation program, including our quick and easy donation process.
Do Something Extraordinary Today!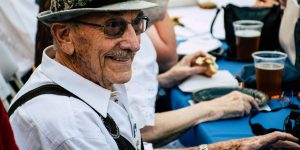 Our vets sacrificed a lot and risked their lives to keep us all safe and sound. It's time for you to return the favor by helping them overcome the challenges they're facing. Your car donation can help turn their lives around. Call Veteran Car Donations at 877-594-5822 or fill out our secure online donation form now!