October 31, 2021
Who Says Halloween at Home Is Boring?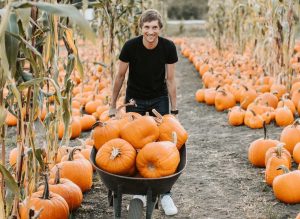 It's that time of the year again when cute trick-or-treaters frolic the streets donning scary costumes. Friends will once again huddle around a campfire to exchange spine-tingling stories and urban legends. We'll again see houses adorned with cobwebs and jack-o'-lanterns. Yep, Halloween's here on the 31st of October!
If you're on the fence about going out and celebrating festive traditions like Halloween because of the pandemic, you can always do it at home. You'll still have a lot of spooktacular fun without the need to dress up or visit a haunted house. This might even be your best Halloween yet!
So, how do you spend the freaky holiday from the comfort of your abode? Here are nine thrilling ideas:
Watch scary movies all night long.
That is, if you dare! If classic Halloween films like The Omen, Scream, and Rosemary's Baby might cause you a sleepless night, you may go for light-hearted ones like Hocus Pocus or The Addams Family.
Host a costume contest.
Whether it's for the scariest or most creative Halloween costume, throwing a Halloween costume contest with your closest pals or family is never not a good idea. You can even set up a mini-runway in your living room!
Dance to the beat of eerie tunes.
What better way to get into the festive spirit than by playing Halloween jams the entire night? If you don't have your own Halloween playlist, make one that features old hits like "Monster Mash" and "Ghostbusters." For sure, you'll spend the night dancing and singing out loud, or perhaps maybe even starting a dance-off.
Look out for the rare Halloween blue moon sighting.
Don't get super excited just yet — it's not a literal blue moon we're talking about. It's only called a blue moon because it's the second full moon of the month. But still, you'd not want to miss that, especially since it happens only once in a blue moon!
Mix up a magical potion.
Who needs a glass of wine when you can serve yourself your favorite cocktail mix inside a hollowed-out mini pumpkin? Be sure to garnish it with candy corn, gummy worms, or even plastic spiders. Bottoms up, witches!
Turn your place into a haunted house.
Monster-carved pumpkins, glow-in-the-dark skeleton window clings, spider fans, jars of eyeballs, and a ghost hologram might just be what you need to welcome visitors to your home in the most hair-raising way possible.
Learn bizarre Halloween traditions.
Would you believe that people way back then would wear animal heads and skins during the holiday? Or, did you hear about this folktale that you'd see a witch at midnight if you wear your clothes inside out and walk backward? You can learn so many intriguing things about Halloween!
Carve a pumpkin.
It won't be a complete Halloween without you carving a pumpkin. Get your carving paraphernalia and decorating kits and make the perfect jack-o-lantern. You might even want to turn it into a family contest and reward the one with the scariest design.
Bake spooky-themed sweets.
No trick-or-treat? No problem! You and your kids can still satisfy your sweet tooth by baking some spider muffins or ghost-shaped cookies that everybody will love to eat.
On Halloween, Make a Difference in the Lives of Our Vets
Do you know what's scarier than Halloween? It's the fact that thousands of our veterans are living miserable lives. They are those who are homeless, disabled, jobless, as well as physically and mentally ill.
You can extend a helping hand to these men and women by simply donating an unwanted vehicle to us here at Veteran Car Donations.
We'll have your donated vehicle auctioned off, with the proceeds going to our veteran-focused nonprofit partners. These IRS-certified 501(c)(3) nonprofits use the funding to provide needy veterans and their families with free quality health care, financial aid, housing assistance, employment opportunities, family support, educational scholarships, psychotherapy services, and many other benefits.
As our donor, you'll enjoy the maximum tax deduction when you file your itemized tax return in the next tax season.
You'll also benefit from our free pickup and towing services, which you can get wherever you are in the country. Plus, you can count on us to handle all of your paperwork.
The best reward you'll get, however, is the priceless feeling of joy and satisfaction for helping uplift the lives of our nation's heroes.
We accept nearly all types of vehicles, even those that are no longer running. Visit this page to learn what else we take aside from standard cars.
If you have any questions or concerns, feel free to reach us at 877-594-5822, or you may send us a message here. For more information about our vehicle donation program, including our quick and easy donation process, head over to our FAQs page.
It's Your Turn to Be a Hero to Our Heroes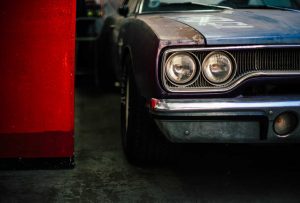 Help our disheartened veterans experience living a satisfying life. It only takes a simple vehicle donation to us to do that. Call Veteran Car Donations at 877-594-5822 or fill out our online donation form now!