December 17, 2018
9 Tips for Shopping Smarter this Holiday Season
With the holiday season already upon us, have you finished giving your home a fancy makeover complete with festive decors and sparkling lights? If yes, good for you!
Then comes the next question: Have you done your shopping yet? If your answer is no—and we expect many to say that—consider this day to be your lucky day as we're about to provide you with several tips on how you can shop like a pro!
We know how frustrating holiday shopping can be. With overcrowded malls, rude fellow customers, and unreasonable prices that can give you mini heart attacks, it's not surprising how many of us just dread the thought of it. However, with our 9 tips for shopping smarter this holiday season, you might change your mind about Christmas shopping.
Prepare a shopping list.
First things first: Make a list of the people you intend to buy gifts for. Better yet, include options of what you'd like to give them. One of the biggest mistakes we often make is buying items on impulse, only to realize later on that they're not actually gift-worthy for any of our friends or relatives.
Stick to a budget.
Now that you've made your list, come up with a budget plan. Be sure to estimate a price for each holiday present as well as the extras such as greeting cards, gift wrappers, postage, envelopes, and paper bags. Follow the plan and thank yourself later for it.
Avoid procrastination at all costs.
If you have that unhealthy habit of last-minute holiday shopping, it's time you finally stop. Buying gifts in a rush eventually leads to overspending since you're not focusing on your budget anymore. So, if your schedule's quite free before the holiday season kicks in, you might as well start raiding the malls.
Research on big items.
Planning to surprise your family with a brand-new tablet computer or LED television? Take time to evaluate the available options by going through customer reviews and price comparisons. Narrow down your choices until you find one that best suits your taste and pocket.
Use your phone as your shopping buddy.
It's always disappointing to find an ideal gift only to discover that it has an overpriced tag. Thanks to price checker apps such as Shopkick and Amazon, you can use your phone to scan any barcodes, allowing you to compare prices online or in other stores. Chances of better deals are even better!
Map out your shopping trips.
Save up on gas and time by grouping your trips in one day. Know which malls and stores you'll be heading so you can plan your route ahead. Also, we recommend you do it on a weekday to avoid heavy traffic and jam-packed shops.
Use your credit card wisely.
If you're a credit card owner, it's really important that you follow the golden rule: Avoid charging more than you can pay off. We know how tempting holiday bargains can be, but if your current financial situation is not that good, it's better to resist buying on impulse than to suffer its consequences later on. Just stick to your limitations.
Shop online.
Not a fan of crowds and long queues? Purchase your gifts online! Be sure to make your orders ahead of time to save you from costly shipping, and please be wary of the sites you're buying from.
Make use of online coupons.
Forget paper coupons. Online coupons are now the real thing when it comes to redeeming deals. Try Groupon, Coupon Cabin, or Price Blink.
Uplift the Holiday Spirits of Our Vets with a Car Donation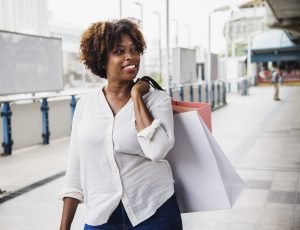 Outside our family and circle of friends, there are other people who deserve to receive meaningful gifts from us this holiday season. They are our veterans—those heroes who risked their lives and made enormous personal sacrifices so that we can continue having the freedom, the security, and the good life we enjoy today. Many of these veterans are facing hard times due to service-connected disabilities, physical and mental health issues, lack of jobs, and homelessness due to poverty.
They badly need assistance from us.
If you got an idle car or truck that's been in your garage for ages, hand it over to us at Veteran Car Donations. Not only will you get rid of an unwanted vehicle quickly, for free, and with no hassle whatsoever, you'll also be extending life-transforming assistance to our nation's heroes while enjoying a hefty tax deduction in return. Talk about hitting three birds with one stone!
Once we have your auto donation, we'll sell it and distribute the proceeds to our nonprofit partners to help them fund their various programs and services for our veterans. Thus, thanks to your old vehicle, homeless veterans will get the chance to live in mortgage-free homes; those who have physical disabilities can look forward to living in specially adapted barrier-free homes; those who are unemployed may receive free job training, and those who seek to finish their college education will have a chance to receive scholarships.
Our donation process is simple. In fact, all you have to do is contact us. After that, we'll immediately process your donation offer, manage your paperwork, haul your car away for free, and then mail you your tax-deductible sales receipt.
Check out our FAQs page if you're interested to learn more about our car donation program. For inquiries, you can call our toll-free 24/7 hotline 877-594-5822 or send us a message online.
You can donate to Veteran Car Donations by either calling us or filling out our online donation form. We accept vehicle donations wherever you are in the United States since we have car donation programs in all 50 states.
Be our Heroes' Hero this Christmas
The holiday season is a time of giving and sharing. Call us at 877-594-5822 and be our heroes' hero with your car donation!