March 12, 2020
Celebrate Plant a Flower Day on March 12th to Welcome Spring! Here Are Some Essential Gardening Tips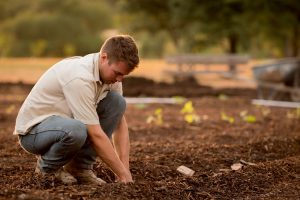 Spring's almost here, and you know what that means? We'll be surrounded by beautiful flowers once again – daffodils, tulips, and lilacs among many others. You name it, spring's got it! And there's absolutely no better way to kick off the season than by joining in the celebration of Plant a Flower Day on March 12!
For thousands of years, flowers have been serving many different purposes in people's lives. We adorn our homes with our favorite blooms, while men seek their partners' affection by surprising them with bouquets of roses. There are also flowers that are used as traditional medicine. Looking at an array of colorful flowers just brings us a sense of delight – perfect for turning a bad day around. 
It's hard to imagine a world without plants. With more and more people using pesticides nowadays, added by increased urbanization, such a world could happen in the future. This is another reason to convince everyone to take part in Plant a Flower Day.
Make Your Backyard the Envy of Your Neighborhood with These Tips
Obviously, the best way to spend this special day is by planting your own flowers. When you do so, the first thing you should consider is your location.
It might not be a good idea to sow seeds outside your home if you live in a zone where it snows. If that's the case, you might as well just plant your blooms in a pot for indoor decoration.
On the other hand, if you're situated in a sunny area, then it's time to put on your garden gloves and head your way out the door to do some gardening business.
Whether you plan on planting perennials or annuals, following these tips will definitely make your backyard the envy of your neighborhood!
You don't have to go all out and grow an entire flowerbed, especially if you got a tight schedule. A potted garden will do!
Fertilize only when necessary.
A good rule of thumb in gardening is to avoid unnecessary fertilization. Use a color test to see if a flower is growing in a healthy vibrancy. If it does, you don't need to waste your time, effort, and money on fertilizing it!
Make use of organic matter.
For faster growth and radiantly healthy flowers, add organic matter such as compost into your planting bed. It can make all the difference.
Choose flowers that grow best in your spot.
If you're still unfamiliar with what types of plants are ideal for certain areas, you might want to do a bit of research first. Some flowers bloom best under the sun, while there are others that are made for the shade.
Consult someone with a green thumb.
Know a friend, or perhaps a friend's friend who's into gardening? Better grab the opportunity to ask for sound advice on everything floral!
Bees not only depend on flowers and their nectar to survive, but they also pollinate the plants to produce food for humans. Attract these useful insects in your garden by planting flowers such as jasmines, poppies, honeysuckles, and English lavenders.
Uplift the Lives of Our Nation's Heroes Today
If you happen to own an old beater that you no longer need, the best way to dispose of it easily is by handing it over to us at Veteran Car Donations. Not only will you be getting rid of it for free, but you'll also be helping our former service members experience a smoother transition to civilian life. We will turn your donated vehicle into a vital source of funding for leading nonprofit organizations that serve the needs of our disadvantaged vets.
Once we gain possession of your automobile, we sell it at an auction. All funds will then be transferred to our charity partners, enabling them to support their beneficiaries through programs that provide them financial assistance, free medical treatment, employment opportunities, family support, and other life-changing benefits.
You can donate almost any type of vehicle, and it doesn't have to be in proper working condition.
To repay you for your charitable deed, we'll provide you with our fast and free towing service, which is available in all parts of the U.S. Since we're in partnership with IRS-approved 501(c)(3) nonprofit organizations, your donation is fully tax-deductible. We'll send you your 100-percent tax-deductible sales receipt within 30 days following the sale of your vehicle.
For more information on our vehicle donation program, check out our FAQs page. If you have questions, feel free to call us at 877-594-5822 or send us a message online.
Make Your Donation Now!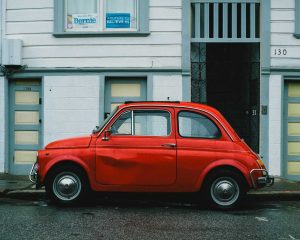 Are you ready to give your venerable vehicle a new home and, more importantly, a meaningful purpose? Use it to transform the lives of our suffering heroes and their families! Donate it to us by calling 877-594-5822 or filling out our online donation form now!