January 20, 2020
January 20 – Martin Luther King, Jr. Day: 5 Major Achievements of MLK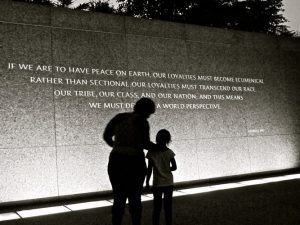 On January 20, the entire nation celebrates Martin Luther King Jr. Day, a federal holiday marking the birthday of one of America's great heroes. It is observed on the third Monday of January each year, which is around King's birthday on January 15. As we celebrate the life and times of the great civil rights leader, Veteran Car Donations remembers the way King fought for the civil rights of every American citizen. He gained fame for expressing his indubitable resolve against racial discrimination and injustice through non-violence. His sacrifices and hard work drew the world's attention to the injustice of racial segregation and the value of equality.
On Martin Luther King Jr. Day, everyone is reminded of King's strong belief that our country will become a better place for future generations if we start looking beyond each other's skin color and cultural differences.
Who Was Martin Luther King Jr.?
Before he became a civil rights hero and a symbol of protest to demand equal treatment of black people in America, Martin Luther King Jr. was a private citizen and a Baptist minister who was living a quiet life. Having grown up at a time when black Americans were forced to attend separate schools and use separate public utilities from the whites, King came to know institutionalized racism at an early age. Amidst the routine discrimination and abuse that his fellow African Americans suffered in their workplaces and neighborhoods, King boldly campaigned for the recognition of an individual's character rather than the color of the person's skin.
A turning point took place in 1955 when a woman named Rosa Parks was arrested because of her refusal to give her bus seat to a white man. This prompted King to call for a boycott of the buses, which lasted for over a year. This nonviolent resistance eventually led to the end of segregation on buses, burnishing King's reputation and catapulting him to fame.  
What Were the 5 Major Achievements of Martin Luther King Jr.?
King was just 39 years old when he was assassinated on April 4, 1968, in Memphis, Tennessee. Following his death, his cries for justice and equality resounded with even greater intensity and clarity throughout the nation. In honor of his memory, Veteran Car Donations shares the 5 major achievements of Martin Luther King Jr.:
The Birmingham Campaign
Birmingham in Alabama was one of the most racially divided cities in America during King's time. In 1960, King organized nonviolent protests against the city's segregated civil and discriminatory economic policies. Although the police initially responded to the campaign with violence, the series of sit-ins and marches King organized eventually led to the forced desegregation in the city.
Establishment of the SCLC
The formation of the Southern Christian Leadership Conference (SCLC) stemmed from the Montgomery Bus Boycott incident in 1963. King served as the first president of this African-American civil rights organization that up to this day continues to redeem the "soul of America" through nonviolent means.
Washington March
The Washington March took place in 1963 when King led more than 200,000 people to the Lincoln Memorial overlooking the Washington Monument to demand civil rights for black Americans. There, King delivered his historic "I Have a Dream" speech, which called for an end to racism. The march led to the passage of the Civil Rights Act in 1964, which outlawed discrimination based on race, color, religion, sex, or national origin.
Winning the Nobel Peace Prize
In 1964, King became the youngest man to win the Nobel Peace Prize at the age of 35. He was recognized for his nonviolent actions in his pursuit of peace and equality.
Time's Man of the Year
In its January 4, 1964 issue, Time Magazine named King as its Man of the Year for 1963. He became the first African-American to appear on the magazine's cover. King considered this as an achievement of the Civil Rights Movement, which he led, rather than his personal accomplishment.
Mark Martin Luther King Jr. Day with a Vehicle Donation
To celebrate Martin Luther King, Jr. Day on January 20, how about turning over an unwanted car to Veteran Car Donations? When you do so, you'll honor and extend your gratitude to those who sacrificed much and risked their lives to protect the freedom and security that we all enjoy today. With your charitable contribution, you'll enable our IRS-certified 501(c)3 nonprofit partners to extend critical assistance to veterans who are struggling with serious illnesses, mental health disorders, unemployment, poverty, and severe combat-related disabilities. Your donation can provide needy veterans and their families with financial assistance, free medical treatment, employment opportunities, family support, and other life-transforming benefits.
You will also personally benefit from your donation since it will entitle you to a top tax deduction and free pickup and towing services.
We accept donations of nearly all types of vehicles regardless of their age, mileage, and condition. You can make your donation wherever you are in the United States since we have vehicle donation programs in all 50 states.
For more information on our vehicle donation program, check out our FAQs page. For inquiries, you can call us at 877-594-5822 or send us a message online.
Thank Our Heroes with a Car Donation Now!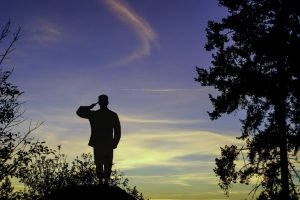 In celebrating Martin Luther King Jr. Day on January 20, let's not take our everyday liberties for granted because there were people who spent the best days of their lives fighting for us to defend those freedoms. Call Veteran Car Donations at 877-594-5822 or fill out our online donation form. Show your gratitude to our nation's heroes with your car donation!