January 3, 2021
A Cup of Tea Keeps You Healthy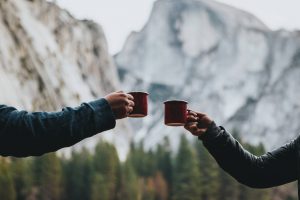 Tea has long been considered a popular drink — so popular that it's considered the second most-consumed drink in the world, next only to water. The refreshing beverage has been around for thousands of years, and it continues to be a favorite by millions of people.
There are numerous reasons to love tea. It relaxes you and boosts your mood; you have plenty of varieties to choose from, and you can grab a cup whenever you feel like it. Of course, let's not forget the fact that it's a super healthy drink.
While there are many types of tea, health experts agree that there are five "true teas" that can do wonders for our bodies. These are green tea, black tea, oolong tea, white tea, and pu'erh tea. All of these are derived from Camellia sinensis, a plant that contains unique antioxidants known as flavonoids. These teas are also high in caffeine, making them a good replacement for coffee.
Meantime, herbal teas like chamomile and peppermint are known to lower blood pressure and relieve headaches. Indeed, any tea has health benefits.
By drinking a cup or two of your favorite tea, expect these health benefits:
A stronger immune system
Rich in antioxidants, tea helps protect the body from infections. Ayurvedic practitioners have been using tulsi or holy basil tea for centuries to enable a person to keep their immune system healthy after recovering from an illness or injury.
Lesser risk of chronic diseases
Tea is loaded with polyphenols, which are antioxidants that help reduce the risk of serious health conditions like stroke, heart disease, and even cancer. Experts recommend taking a cup of white tea every day, as it has the most potent anticancer properties among the rest.
Normal blood sugar level
Since tea, particularly green tea, contains a high amount of catechins, chances of getting diabetes are pretty slim for drinkers.
Prevention of neurological diseases
Polyphenols in green tea have been found to help maintain certain areas of the brain that regulate memory and learning. That said, constantly drinking tea can reduce one's risk of developing neurological disorders like Alzheimer's, Parkinson's, and other forms of dementia.  
Weight management
Most people who are trying to lose weight or maintain their toned frames drink tea as part of their daily routine. This is because drinking tea plays a role in weight loss if it is coupled with a healthy diet. Also, studies have shown that the catechins in green tea increase the body's ability to burn fats as fuel.
Healthier bones
Individuals with weak bones will greatly benefit from moringa tea. The plant not only contains lots of medicinal properties, but it's also packed with iron, vitamins, and calcium for stronger bones.
Do Something Impactful for Our Veterans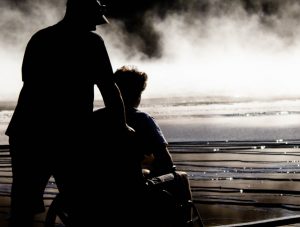 We at Veteran Car Donations would like to invite you to join us in our mission of supporting our nation's heroes. If you own an old vehicle that you no longer find useful, donating it to us gives you the chance to help in transforming the lives of the struggling veterans in your community. The vehicle doesn't need to be in good working condition when you hand it over to us — we'll gladly take it as it is!
We'll sell your auto donation and use the proceeds to support our nonprofit partners in delivering a range of vital programs and services, all aimed at improving the living conditions of the struggling veterans in your community. Thus, thanks to your donation, these veterans will have opportunities to get quality health care, financial aid, housing assistance, employment opportunities, mentoring, family support, educational scholarships, psychotherapy services, and many other benefits.
You will also benefit from your charitable contribution since you'll get to enjoy our free towing service, which is available in all 50 states. You'll also feel satisfied with our quick and convenient donation process where you don't have to do any paperwork. Moreover, you'll have the privilege of receiving a maximized tax deduction in the next tax season.
We accept almost all vehicle types, including those that are no longer working properly.
If you have any questions or concerns, feel free to call us at our toll-free hotline 877-594-5822 or you may send us a message here. Check out our FAQs page for more information on our donation program.
Give Your Old Car a New Purpose Today!
Your no-longer-used car can still go a long way for the suffering veterans in your area. Give that vehicle a new purpose by donating it to us. Call Veteran Car Donations at 877-594-5822 or fill out our online donation form now!