November 15, 2021
Help Save Our Environment by Recycling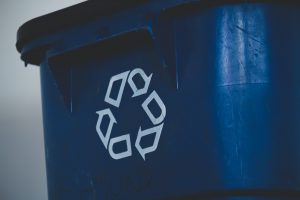 Every 15th of November, millions of men and women across the country take part in America Recycles Day.
The National Recycling Coalition started this initiative to encourage all U.S. citizens to help protect Mother Nature by practicing the 3Rs and buying recycled products.
When we choose to buy recycled products over brand-new ones, we not only prevent waste from ending up in landfills, but we'll also save money.
Why Recycle?
So, why are environmentalists always urging us to make recycling a part of our day-to-day lives? Here are the answers:
Recycling lowers the amount of waste transferred to landfills and incinerators.
It prevents pollution by reducing the need to collect new raw materials.
It conserves energy.
It saves natural resources like water, minerals, and timber.
It protects wildlife and marine animals.
It helps create more job opportunities in the recycling and manufacturing industries.
It brings different communities together to achieve the common goal of protecting nature.
8 Practical Ways to Recycle
In observance of America Recycles Day, Veteran Car Donations is here to share eight tips on how you can reduce, reuse, and recycle throwaway items.
Use cloth bags or reuse grocery bags when buying groceries. Take a bag from the grocery store only if you need it.
Go for personal water bottles or coffee mugs instead of bottled water or paper cups. Drinking from bottled water or paper cups will only contribute further to our country's waste problem.
Donate to a charity or organize a garage sale. Either of these two is a great way to get rid of the stuff you no longer need or find valuable.
Use a dishcloth instead of a paper towel. You can't reuse a paper towel once it gets wet. On the other hand, you can use a dishcloth over and over until it gets dirty, and you have to clean it.
Buy products in bulk. Purchasing items in big quantities typically uses less packaging and costs less. And, by buying goods in bulk, it'll take long before you buy new ones.
Look for the recycled option in any product every time you shop. Who says it's only paper that gets to be recycled and sold?
Ditch the plastic straws. Do our environment a favor and use stainless or bamboo straws instead.
Practice waste segregation at home. Keep separate containers for wet and dry waste in the kitchen. Keep a paper bag for throwing the sanitary waste.
Fight Pollution and Help Our Struggling Heroes at the Same Time
Did you know that donating your old and unwanted vehicle can help keep our planet healthy? Furthermore, it can also help our disadvantaged veterans get back on their feet. That is, if you choose to donate that vehicle to Veteran Car Donations.
For years, we've been working hard to enable our former servicemen and servicewomen to experience the satisfying lives they deserve after all the sacrifices they've done for our sake. These are the same heroes who are now living in misery as they grapple with homelessness, service-connected disabilities. joblessness, as well as physical and mental illnesses.
Through your vehicle donation, you'll make it possible for them to overcome such challenges. We'll sell your car through an auction and distribute the proceeds to our veteran-focused nonprofit partners. These IRS-certified 501(c)(3) nonprofit organizations use the funding we give to provide their beneficiaries with free quality health care, housing assistance, financial support, job opportunities, educational scholarships, and other benefits to improve their living conditions.
As one of the rewards you'll get for your gift, we'll promptly mail you the 100% tax-deductible sales receipt of your vehicle. This receipt will allow you to claim the maximum tax deduction in the next tax season.
We'll also handle all of your donation paperwork, and we'll pick up and tow your vehicle for free at a time, date, and place of your choice. With our vehicle removal services available in all parts of the country, you don't have to look for a towing company and pay for its services anymore.
Best of all, you get to know what it's like to be a hero to our heroes. You'll find yourself feeling incredibly satisfied after making your donation.
We take almost all types of vehicles, including those that are no longer in decent shape. Head over to this page to get a complete idea of what vehicles qualify for our program.
For more information on our quick and easy donation process, you may visit our FAQs page. If you have any concerns, feel free to contact us online or give us a call at 877-594-5822.
Ready to Uplift Our Heroes' Lives on America Recycles Day?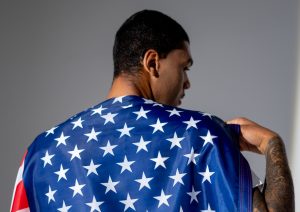 A vehicle you deem worthless can uplift the lives of the struggling veterans in your area. All you go to do is donate it to us. Call Veteran Car Donations at 877-594-5822 or fill out our online donation form now!