August 21, 2020
Anxiety and Its Effects on Your Body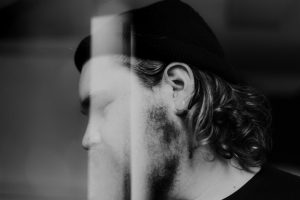 You can easily tell if you're having bouts of anxiety when you get nervous or worried about certain events. Whether it's due to a missed deadline, a job interview, or talking in front of an audience, it's normal to feel all tensed and jittery.
While everybody knows that anxiety can affect mental health, not many are aware of the negative effects it can bring to one's body. For instance, long-term anxiety may lead to gastrointestinal problems. This should explain the butterflies in your stomach.
Anxiety can also cause changes in one's urinary and cardiovascular systems, among several other adverse effects on the body.
Before we show you how anxiety can damage your body, here are some of its most common symptoms, which you might already be all too familiar with:
Fatigue
Headache
Muscle pain or tension
Sweating
Nausea
Rapid heartbeat
Dry mouth
Trembling
Fast breathing
Dizziness
Difficulty swallowing
Shortness of breath
Sleep problems
If they don't occur frequently, these physiological reactions may not be that worrisome. However, the effects of long-term anxiety can be a different story. Chronic anxiety can turn into a major disorder if left untreated. This may eventually interfere with your everyday life and cause you serious damage. Chronic anxiety damages your body in five ways:
Weakened immune system
Prolonged anxiety prevents the stress hormone, cortisol, from releasing substances that cause inflammation, impairing your immune system and increasing your risk of catching viral infections. This is why people with chronic anxiety disorders often find themselves having the flu, common cold, or other forms of illnesses.
Frequent urination
Ever noticed yourself taking more bathroom trips than usual whenever you're feeling agitated? More anxiety means more fear, and more fear heightens your urge to pee. This is because your muscles tend to tense up, which puts pressure on your abdomen and bladder.  
Respiratory changes
Chronic worriers are prone to hyperventilation, a respiratory problem that makes it difficult for them to breathe properly. Oftentimes they would feel as if they're running out of breath, and it's not uncommon for their breathing to become rapid, short, and shallow.
Problems in digestion
An upset stomach is another physical response you can get when you worry too much. Since cortisol is known to block digestion during a fight or flight situation, people experiencing anxiety usually encounter diarrhea and nausea while others lose their appetite.
Persistent pain
Anyone suffering from an anxiety disorder is no stranger to body soreness and muscle tension. Among the pain conditions these people typically experience include arthritis, migraine, back pain, and fibromyalgia, a chronic condition that causes muscle pain.
Our Former Troops Need Your Support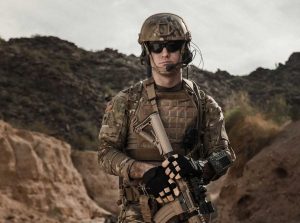 Chronic anxiety is a condition that is no stranger to many of our veterans who were deployed to combat duty overseas. They developed this condition and other mental health issues as a result of the traumatic events they experienced on the battlefield. And this is just one of the many problems facing our former troops. Many of them also suffer from service-connected disabilities and injuries, unemployment, poverty, and homelessness.
The good news is that you can make a massive impact on their lives with a simple vehicle donation to us at Veteran Car Donations. We can turn any type of vehicle that you donate, regardless of its age or condition, into a life-changing instrument for our nation's struggling heroes.
We'll auction off your donation and use the proceeds to support the critical programs and services of our charity partners. These IRS-approved 501(c)3 nonprofits provide needy veterans with free access to medical treatment, job opportunities, mentoring, housing assistance, family support, education scholarships, psychological services, financial aid, and many other benefits.
We offer free towing in all parts of the United States. Just tell us where and when you want your vehicle hauled away and we will be there to pick it up. You don't even have to be present when we tow away your car since we offer an unattended or contactless pickup of your vehicle to ensure your safety and for your convenience.
Furthermore, your donation will qualify you to receive a top tax deduction in the next tax season. 
You can check out our FAQs page to get to know our quick and convenient donation process and other details. If you have questions and concerns, feel free to call us at 877-594-5822 or leave us a message here.
Do Something Wonderful Today!
Help ease the anxieties and other problems facing our heroes. They surely deserve all the help they can get for their invaluable service to our nation. Call us at 877-594-5822 or fill out our online donation form to get started with your car donation now!