August 25, 2020
5 Ways to Ensure Your Child's Health and Safety in School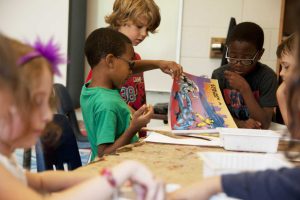 Going back to school is always an exciting time for both kids and their parents. It feels like a mad rush to get everything ready for your youngsters so they'll be fully prepared to experience school life once again.
Aside from getting their school supplies and buying them new clothes and shoes, two important factors you need to consider are their health and safety.
Their school is a place where they study and learn as well as mingle and socialize with other kids their age. It's also a place where they could catch viruses or get themselves injured in accidents. Don't let these put a damper on their learning. As a parent, you need to make sure your children remain healthy and safe while they're in school.
The key is to plan. Make sure your children know all about personal hygiene and basic safety know-how. They'll be playing with other kids, and all it takes is a simple cough or sneeze from one of these kids for your child to catch the flu or some other diseases.
Ways to Keep Your Kids Safe and Healthy
You can best support your child's education by making sure they're healthy and safe. Having your kid miss a few days of school because they got sick could hurt their grades. It could also set them back as they would have to catch up on all the missed lessons and activities.
We've compiled some great tips below from parents and experts on how you can keep your child safe and healthy at school.
Handwashing is very important.
This can be taught even when your child is not of school-age yet. A lot of common diseases can easily be prevented by proper handwashing. Instill this to your child and they'll take it into adulthood.
Good nutrition and vitamins are your kids' best friends.
Health and good nutrition go hand in hand. Boost your children's immune system by providing them with proper nutrition. Don't just let them scarf down junk food for breakfast, lunch, and dinner because they want to.
Teach them about "stranger danger."
Sit down with your kids and explain the concept of "stranger danger." Tell them that they should not talk or interact with any adults who suddenly walk up to them to strike a conversation. Tell your children that they should never go with strangers who tell them they know their parents. Tell them not to accept any offered candies or toys.
Make sure your kids are up to date with their vaccines.
Don't postpone their immunizations to a later date. Vaccines will greatly reduce the risk of your kids catching a variety of diseases. This is important since you never know if some of the kids they interact with daily are disease carriers.
Discuss with them what they need to do in case of emergencies.
Talk with your kids about emergencies and what they should do if they find themselves in such situations. Make sure they know the right numbers to call. Make sure also to inform school authorities on how they can contact you if such emergencies arise.
Care for Our Veterans, Too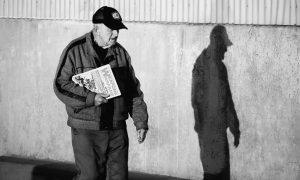 As you exert your best effort to ensure the health and safety of your schoolchildren, find it in your heart to also look after the welfare of the struggling veterans in your community. These are our nation's heroes who sacrificed a lot and risked their lives to protect ours.
Many of them are living miserable lives because they continue to suffer from unemployment, lack of support, their service-connected disabilities and illnesses, including mental health issues, and homelessness due to extreme poverty.
If you have an old car that you're no longer using, hand it over to us at Veteran Car Donations. We'll put your vehicle up for auction, with the proceeds going to our veteran-focused non-profit partners. These IRS-certified 501(c)(3) non-profit organizations use the funding that we provide them to provide their beneficiaries with quality health care, financial aid, housing assistance, employment opportunities, family support, educational scholarships, psychotherapy services, and many other benefits.
Donating to us is super easy. We'll handle most of the work for you. You don't need to submit lengthy forms.
Becoming one of our vehicle donors will entitle you to receive numerous rewards. Receive a hefty tax deduction. Get our free towing service and say goodbye to car expenses.
Veteran Car Donations accepts nearly all vehicle types — from sedans to tractors. In most cases, the condition of the vehicle you're donating doesn't matter to us. We'll happily accept your car even if it won't start anymore.
We operate in all 50 states, so you have a chance to help destitute veterans wherever you are in the United States.
If you want to know more about tax deductions, our vehicle donation process, and other details, head over to our FAQs page. If you have inquiries or concerns, feel free to give us a call us at 877-594-5822 or send us a message online.
Be a Hero to Our Heroes Today!
Partner with us at Veteran Car Donations. With your donated vehicle, we can provide for the needs of our former troops, giving them great opportunities to live the good life that they surely deserve.  Call us at 877-594-5822 or fill out our online donation form today!