August 31, 2018
5 Back-to-School Tips Every Parent Should Know
When summer's almost over and fall is right at your door, you know it's that time of the year again when you have to get the kids ready to go back to school. When you start to think about the list of school supplies you need to buy for your children and the morning routines you need to do before they go to school, including the lunches you need to make, you might feel like your brain is about to explode.
The 90-day school break that you and your kids had during summer is now over, and it's time to adjust to another set of routines and schedules. The point is, as a parent, you'll need to re-establish everything before school starts to ensure that your kids won't have a hard time re-adjusting.
Not to worry though, Veteran Car Donations is here to help you hit the ground running with great ease and efficiency. Before you know it, you'll master that first day of school back like summer vacation never happened.
5 Helpful Tips to Get Your Kids Ready to Go Back to School
We all want the best for our children. Like any other parent, we know we have to exert our best effort to help them have a successful year in school. Check out these 10 top tips that will help you ease into your children's back-to-school routine with flying colors:
Re-set their sleeping and eating patterns one week before school starts.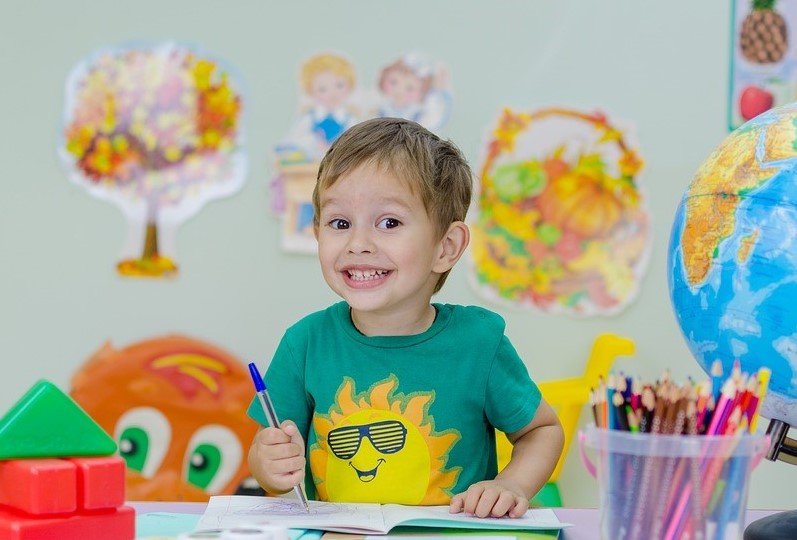 If you want your kids to reach and maintain their peak performance from their first class period until the bell rings for school dismissal in the afternoon, you'll have to implement changes in their sleeping patterns at least one week before school starts. You'll need to be consistent about starting the process of regular sleep so you can effectively wean them from hitting the sack late as they did during the vacation months.
Eating patterns need to be reset as well so that they'll have enough energy throughout the day. Aside from implementing the routines of breakfast, snack, lunch, snack, and dinner prior to homework, planning out the menu for meals and snacks is equally important to ensure that your children will get good nutrition. It would be great if you start doing this a lot sooner than later.
Re-train their brains.
Encourage your kids to go back to reading and writing for at least seven to 10 days before school opens. If they have their books for the upcoming year ready, it is best if they start reading the first few chapters. Don't forget to have them review last year's math lessons to get them ready for the next level because three months of summer fun might have eroded their math skills.
Tool up.
As soon as the school hands you your children's supply list for the entire school year, set a shopping trip with your children and give them a free rein to choose their own notebooks, pens, and whatnot to help them get excited to go back to school. Having the right kind of tools will make them feel prepared.
Tour the school and meet the teacher.
If the school invites you to an open house, be sure to show up. Go see the playground or your kids' classrooms and break the ice with their new teachers. If your children become familiar with their new environment, they'll avoid the usual first-day jitters that we all don't want to struggle with.
Reconnect with friends.
If your kids get in touch with their friends from the previous year before school starts, they'll feel less nervous on their first day. Try getting in touch with the parents from last year's class to find out which kids are in the same class as your children this upcoming year.
Good Luck!
Helping your children ease back into their school routine will maximize their learning. We hope that these back-to-school tips will help you achieve this goal. Good luck!
By the way, if you're interested in helping our former military servicemen and women get back to school after serving our country, feel free to donate an unwanted vehicle to Veteran Car Donations by calling our toll-free 24/7 hotline 877-594-5822. You can also make your car donation by filling out our online donation form. We accept vehicle donations anywhere in the United States since we have car donation programs in all 50 states.
Do visit our FAQ's page to know more about Veteran Car Donations and how you can honor our veterans who are our country's living yet unsung heroes. For inquiries, you may contact us online.
This back-to-school season, donate to Veteran Car Donations, and get free towing services and maximized tax deductions! Call 877-594-5822 now!