December 5, 2020
On December 5th, Volunteer to Support a Worthy Cause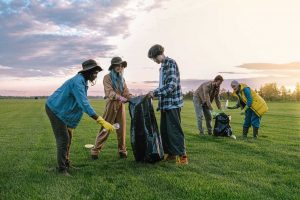 Albert Einstein once said, "Only a life lived for others is a life worth living."
This reflects on the very core of volunteerism. Dedicating your time and energy to helping others is one ennobling act you can do. Volunteering helps connect you to others and creates a strong bond between you and your community. Whether you're volunteering for something big or something small, it doesn't matter at all. You can make a real difference to the cause you're supporting no matter the size of your assigned task.
Needy folks are not the only ones who will benefit from your kindness and sense of community. As a volunteer, you'll also benefit in terms of your physical and mental health. Volunteering helps reduce stress, fight depression and loneliness, and give you a sense of purpose. You'll feel happy and fulfilled when you know that you are having a direct hand in creating a positive impact on the lives of people in need. 
December 5th is International Volunteer Day, a global observance that was mandated by the United Nations General Assembly in 1985. The event aims to promote volunteerism, raise awareness of the positive effects it brings, and encourage governments to support as well as recognize efforts from local volunteers.
To encourage the inner volunteer in you, here are some things you can do to celebrate International Volunteer Day:
Volunteer for a cause that you believe in.
What better way to celebrate International Volunteer Day, than by actually volunteering for a cause that you believe in? There are charities and nonprofit groups out there that need help. They'd be happy to accept extra hands for free.
Get your friends and family involved in volunteering.
Encourage your loved ones to go volunteering. The activity is more fun to do when you do it in the company of your family or friends. It's even more so when that activity helps out people in need.
Take some time during the weekend to encourage your family and friends to join you in your volunteering work. Let them see what volunteering is like. Let them decide what cause to volunteer for. They'd be more likely to volunteer to work for a nonprofit if it supports a cause that resonates with them.
Give a small treat to a volunteer you know.
If you know someone who spends some of their time volunteering, show them some love by giving them a treat. As they give their time and energy to create a better community, let them know that you appreciate what they're doing by treating them to a cup of their favorite coffee and a pastry they love.
Volunteering Isn't the Only Way You Can Show Support  to the Needy
Aside from volunteering, do you know how else you can support a good cause? By making a car donation, that's how! When you make such a donation to us at Veteran Car Donations, we'll use it to improve the living conditions of the struggling veterans in your local area. These are our former service members who are suffering from lack of employment, service-connected disabilities and mental health issues, and homelessness.
We'll put your vehicle up for auction, with the proceeds going to our veteran-focused nonprofit partners. These IRS-certified 501(c)(3) nonprofits use the funding that we provide them to deliver free quality healthcare, counseling and psychotherapy services, job opportunities, housing assistance, financial aid, scholarships, family support, and many other benefits to their veteran beneficiaries and their families.
You will also reap rewards from your charitable contribution. You'll get to benefit from our free towing service. You'll also enjoy our quick and convenient donation process where you don't have to do any paperwork. On top of that, you'll have the privilege of receiving a maximized tax deduction in the next tax season.
We take in nearly all vehicle types, including those that no longer seem to be roadworthy anymore.
If you have any questions or concerns, feel free to call us at 877-594-5822 or you may send us a message here. Check out our FAQs page for more information on our donation program.
We're one of the top charities out there that support our nation's heroes. When you donate to us, you can expect a quick, hassle-free, and convenient donation process.
You'll also receive substantial rewards, including a professional towing service that you won't have to pay for and a thumping tax deduction that you can claim in the next tax season.
However, the best reward you'll get is not a material thing. It's the joy and satisfaction you'll experience, knowing that your donation will be used to uplift the lives of our nation's heroes.
We take in a wide range of vehicle types no matter what condition they're in. We accept sedans, trucks, golf carts, and even boats. At Veteran Car Donations, we believe that all vehicles have value regardless of their condition. You can even donate vehicles that aren't working anymore.
You can make a vehicle donation wherever you're located in the country. Since we operate in all 50 states, distance isn't an issue when it comes to donating your vehicle for the benefit of our needy veterans.
Get to know more about Veteran Car Donations and find answers to questions often asked by our donors by visiting our  FAQs page. If you have any specific concerns or inquiries, you can give us a call at 877-594-5822 or send us a message here.
Time to Give Back to Our Heroes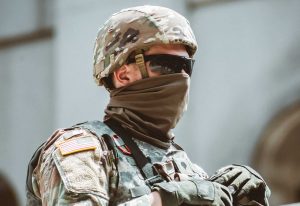 This is your chance to give back to the people who have given us so much. Support our suffering veterans and help give them the good and decent life that they deserve. Call Veteran Car Donations at 877-594-5822 or fill out our online donation form now!