December 1, 2020
Spread Christmas Magic with Those Lights on December 1st!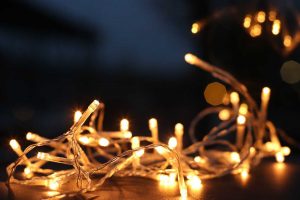 Before Christmas lights were invented, families used to balance candles on the branches of their Christmas trees as part of their holiday decorations. They would attach the candles to the trees using melted wax or pins. Since Christmas celebrates the birth of Jesus Christ, the candles would symbolize His light coming into the world.
This was a very risky practice, and it was not uncommon to see houses catching fire during the holiday season back then. Instead of spending a joyful Christmas, unlucky families found themselves without homes and with their belongings burned.
In 1880, Thomas Edison invented the first electric Christmas lights, which he displayed outside his laboratory in Menlo Park, California. Back then, however, people still didn't trust electricity. It took years before people started adapting to its use.
In 1903, General Electric started selling pre-assembled kits of Christmas lights, which led to its rise in popularity. The company also offered a safer alternative to the tradition of lighting up Christmas trees. People started using them to decorate their homes for the holidays, and this tradition continues up to this day.
On December 1st, we observe National Christmas Lights Day. It's a day when we recognize the beauty that Christmas lights bring to our holiday season. Take a look at these great ways of celebrating the occasion:
Watch the Christmas light displays in your neighborhood.
Go for a walk in your neighborhood to appreciate the Christmas lights on display. If there's a place in your location that's known for its dazzling light decorations, go there. Stroll around and appreciate the beauty that the lights add to your neighborhood during the winter season.
Decorate your home with Christmas lights.
You can go for simple decorations and designs or go grand with elaborate patterns. You'll have a better appreciation of your beautiful home adorned with bright Christmas lights when you've had a hand in decorating it yourself.
Let your lights flash to your favorite tunes.
You can set your Christmas lights to flash alongside the rhythm and beats of your favorite song. There are a lot of online tutorials and videos for free on the internet that you can follow. Give it a try and take your Christmas decor to the next level!
Donate an Unneeded Vehicle for Our Heroes
We need Christmas lights to brighten up our homes during the holiday season. Just like our homes, the lives of many of our veterans also need some lights to perk up their spirits. And you can help provide them.
All you have to do is to contact us at Veteran Car Donations and donate to us any vehicle you no longer need. We'll use it to brighten their lives.
We'll put your vehicle up for auction, with the proceeds going to our veteran-focused nonprofit partners. These IRS-certified 501(c)(3) nonprofit organizations are dedicated to assisting veterans who are suffering from service-connected disabilities and mental health issues, those who can't find decent and stable jobs, and those who have become homeless due to lack of support and extreme poverty.
These charities use the funding that we provide them to deliver quality healthcare, counseling and psychotherapy services, job opportunities, housing assistance, financial aid, scholarships, family support, and many other benefits to their veteran beneficiaries and their families.
You'll enjoy our convenient, quick, and simple donation process. You'll also be entitled to receive high-value rewards, including a maximized tax deduction, which you can claim in the next tax season.
You'll also benefit from the free professional towing service that we'll provide you. Since we operate in all 50 states, we'll be able to collect your vehicle wherever you are in the United States.
However, the best reward you'll get from your donation is the priceless feeling of joy and satisfaction, knowing that your gift will help uplift the lives of our neglected and suffering heroes.
We accept nearly all vehicle types. We accept not just cars, trucks, and motorcycles but also specialized vehicles such as golf carts, riding lawnmowers, electric motor wheelchairs, and many more. Their condition won't matter to us. Feel free to donate even vehicles that are no longer running.
Visit our site's FAQs page for more information about us and what we do. You can also call us at 877-594-5822 or send us a message online for your inquiries.
You Can Help Empower Needy Veterans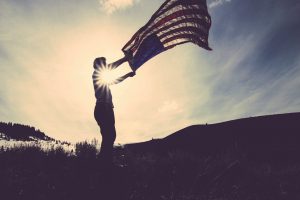 You can help empower the struggling veterans in your local area by supporting essential programs to provide for their needs. You can do this with your car donation. Call Veteran Car Donations at 877-594-5822 or fill out our online donation form now!