February 1, 2021
On February 1st, Promote Equal Opportunity for All Americans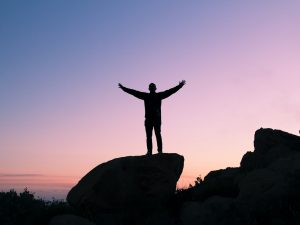 There was a time when slavery was a common practice in the United States. People used to be able to own other people and treat them however they pleased. However, everything changed when Abraham Lincoln won the presidency in 1860 on a platform dedicated to eradicating slavery. On February 1st, 1865, Lincoln signed what would later become the 13th Amendment to the Constitution, officially abolishing slavery and involuntary servitude in the United States and promoting equal opportunity for all American citizens.
The movement to have a national day of observance to honor the day of the signing of the 13th Amendment was started by Major Richard Wright Sr., who was a former slave himself. His effort led to the passage of a bill in the U.S. Congress in 1948, making February 1st National Freedom Day. The holiday proclamation was subsequently signed into law by President Harry Truman.
We've listed below some of the best ways you can take part in the celebration of National Freedom Day on the 1st of February.
Enjoy the day with your family or friends.
Take a trip to the beach, go hiking, or find an activity to do together with your family or friends. National Freedom Day reminds us to cherish our freedom and make use of it. What better way to spend the day than in the company of your loved ones?
Post on social media about National Freedom Day.
Although many people use social media, not many are aware of important events, including National Freedom Day. Use the social media platforms that you're using to help spread awareness and remind others about the importance of this observance.
Reach out to our former service members.
Our freedom has been kept intact with a price, paid for by the sacrifices and gallantry of our nation's veterans. National Freedom Day is a fitting occasion to return the favor by showing our support to our nation's defenders and heroes. One way to do this is by donating to charities that look after the welfare of our veterans.
Free Our Veterans from a Life of Suffering
National Freedom Day celebrates freedom, one of America's most important values. Ironically, many of our veterans, our former guardians of freedom, have found themselves chained to a life of poverty and misery. These are our former service members who are suffering from homelessness, unemployment, and service-connected disabilities and illnesses, including mental health issues.
We at Veteran Car Donations would like to invite you to help us uplift the lives of our suffering vets. All you got to do is to donate to us any vehicle that you no longer need.
Once we have your automobile, we'll have it auctioned off. We will then transfer the proceeds to our veteran-focused charity partners, enabling these IRS-certified 501(c)(3) nonprofits to render services to more needy veterans and their families in your local area.
Your donated vehicle will help our charity partners in providing them with quality healthcare, financial aid, housing assistance, employment opportunities, family support, educational scholarships, psychotherapy services, and many other benefits.
As our token of gratitude, we'll be sending you a 100% tax-deductible receipt, which will entitle you to claim the maximum tax deduction in the next tax season. You will also benefit from our free pickup and towing services.
Above all, you'll have the ultimate pleasure and satisfaction of doing something extraordinary that can help improve the living conditions of our nation's heroes.
It's easy to make a vehicle donation to us, and it's 100% stress-free. You can do it in the comfort of your home. All you have to do is contact us via our toll-free line or right here on our website.
If you're worried that we might not take your vehicle because it is old and has some defects, throw those worries away! Veteran Car Donations accepts almost all vehicle types, including those that are no longer in good shape. Feel free to donate your vehicle regardless of its condition.
Don't think that distance or your location could pose a problem in making a vehicle contribution. You can donate anywhere in the country since we have vehicle donation programs in all 50 states.
For more information about everything that we do and the specifics of making a vehicle contribution, head over to our FAQs page. You can also call us at 877-594-5822 or send us a message online for any inquiries or concerns.
Reach Out to Our Hurting Heroes Today!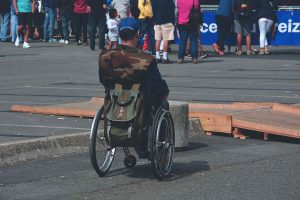 Celebrate National Freedom Day this February 1st by helping free our nation's heroes from the chains of misery and poverty that bind them. You can do that by simply donating your unwanted vehicle to Veteran Car Donations. We'll use it to support life-enhancing programs for the neglected veterans in your local area. Call us at 877-594-5822 or fill out our online donation form now!