October 3, 2020
This October, Spread the Word that There's Power In Positivity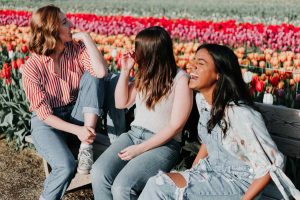 October is Positive Attitude Month. We have all 31 days of the month to recognize the benefits of positivity and spread awareness on how helpful having a positive attitude can be in our lives.
Having a positive attitude doesn't mean living in denial of negative situations, it just means you look more toward the good side of things rather than dwelling on the bad. Stay optimistic and know that for every bad situation you're in, there's are precious lessons to be learned, so you can avoid it in the future.
There's a light at the end of every tunnel, so don't think that you'll be stuck in darkness forever.
How You Can Best Celebrate Positive Attitude Month
Who loves living in a world filled with stress and negativity? No one, that's for sure! A positive attitude helps you lighten up and cope more easily with life's daily chores. You'll feel brighter, cheerful, and happier than usual!
Life isn't always sunshine and rainbows, but nothing is stopping you from always looking at the bright side. Some of the most influential people in history have sworn by the power of a state of mind that radiates positivity and isn't so easily buckled down with setbacks or bad news.
We've listed three suggestions below on how you can make the most of Positive Attitude Month this October:
Spread words of encouragement on social media.
Some people are going through rough patches in their lives but keep their problems to themselves. Through social media, spread words of encouragement and do your best to uplift the spirits of those in your circle. If someone makes a public post sharing something that they're going through or a terrible event that recently happened to them, encourage them to stay strong and to not give up. A kind word or an inspiring message goes a long way in boosting the spirit of someone who's feeling down.
Start counting your wins, not your losses.
Take time to stand in front of the mirror when you wake up even for just 10 to 15 minutes. Remind yourself of all the blessings that you have in your life right now, including all of your achievements and successes. Remind yourself of the hard work you've put in, how far you've come, and how different you are compared to the person you were five years ago. This sort of pep-talk to yourself will help lift your spirit and fills your day with positivity.
Lend a helping hand to people going through negative situations.
Some of us are riding the waves of success and happiness, while others are in the gutters struggling to get by. Volunteer your service at a soup kitchen. Give some clothes to the homeless, or donate to a cause that helps our disadvantaged veterans. During Positive Attitude Month, help lessen the negativity in their lives by sharing what you can to help them get back up again.
Show Our Struggling Veterans That They Have Not Been Forgotten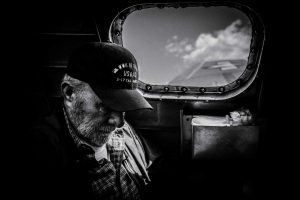 Sadly, for some people in your area, having or maintaining a positive attitude in life is a tough challenge in itself. They include those desperate veterans who can't help but feel hopeless and alone, as if people have turned their backs on them. Some of them are living on our streets, homeless, without jobs, and suffering from service-connected disabilities. Some even have untreated mental disorders.
These brave men and women surely don't deserve to live miserable lives. They're heroes who put their lives on the line to protect ours.
Do your part in caring for them. Make a difference in their lives and show them that their fellow Americans still remember their sacrifice. You can easily do this by donating a vehicle you're no longer using to us at Veteran Car Donations.
That hunk of junk in your garage can still serve a meaningful purpose. We'll put it up for auction, with the proceeds going to our veteran-focused nonprofit partners. These IRS-certified 501(c)(3) nonprofit organizations use the funding that we hand over to them to provide deserving veterans and their families with free quality health care, financial aid, housing assistance, employment opportunities, family support, educational scholarships, psychotherapy services, and many other benefits.
Our donation process is fast and convenient. Most of the work will be taken care of by our team to save you time and free you from stress. All you have to do is contact us.
As a donor, you'll be entitled to receive valuable rewards. We'll provide you with our fast and free professional towing service.  You'll also receive a 100% tax-deductible receipt that you can use to slash your tax bill in the next tax season.
More than these material rewards, you'll also experience the priceless satisfaction of being of service to the needy veterans in your community.
We accept almost all types of vehicles, and they don't need to be in great condition. We'll take whatever vehicle you're donating whether it's still in good running condition or no longer.
We operate in all 50 states, which means that we can serve you wherever you are in the country.
Get to know more about Veteran Car Donations, our donation process, and our mission by paying a quick visit to our site's FAQs page. For your questions or concerns, feel free to give us a call us at 877-594-5822 or send us a message here.
Show Your Support to Our Heroes Today!
In celebration of Positive Attitude Month this October, help us give our veterans in distress all the opportunities they need to get back up again and live the decent lives that they deserve. Work with us at Veteran Car Donations by making a vehicle donation. Call us at 877-594-5822 or fill out our online donation form now!