October 2, 2020
Join the Call for the Peaceful Resolution of Conflicts on October 2nd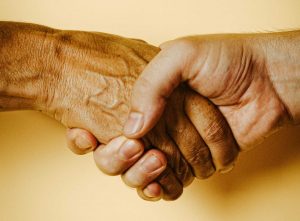 On October 2nd, the world celebrates the International Day of Non-Violence. The date for this annual global celebration was chosen to pay tribute to the great Indian independence leader Mahatma Gandhi, who was born on October 2, 1869.
Gandhi gained fame for successfully leading India's campaign for independence from British rule through nonviolent resistance. He gained not just independence for India but also brought peace and human rights to his country. Gandhi proved that one man has the power to resist even a mighty force, such as the British empire, without resorting to violence and simply using ethics and intelligence in a successful passive resistance campaign.
His examples of nonviolent ways to solve huge problems inspired the whole world. In the U.S., Gandhi's nonviolent protest galvanized Martin Luther King Jr. in leading the civil rights movement in the 1960s.
What You Can Do to Celebrate the International Day on Non-Violence
It isn't easy to convince people to use peaceful means and avoid resorting to violence to voice out their grievances and make known their outrage over certain issues that adversely affect them. However, Gandhi has shown that this can be done. Sanity can still prevail even in situations when anger and despair are pushing people to resort to violence.
During the International Day of Non-Violence, do your part in promoting this kind of thinking or way of life. In your own way, you can help inspire other people just by living the ideals that Mahatma Gandhi and others like him have shown.
Here are a couple of things you can do on October 2nd to celebrate the International Day of Non-Violence:
Spread awareness about the event.
There's a good chance that most people in your circle or community don't even know that an International Day of Non-Violence exists. Using social media, you can help spread awareness about the event. Educate people about what it's all about and why it is significant. Promote the culture and ideals of a nonviolent and pacifist lifestyle through informative posts and pictures on your social media accounts. The more educated and aware people are about the philosophy of nonviolence, the more willing they will be in taking part in the campaign to create a better and more peaceful world.
Try to resolve your personal issues in nonviolent ways.
If you have personal problems that are gnawing at your insides, come up with ways to resolve them peacefully, particularly if the problems involve certain people in your life. Relate to your adversaries' points of view to gain a better understanding of the issues involved. Try to come up with nonviolent ways to resolve pesky disputes where everyone concerned would feel like they've won.
Care for Those Who Fought for the Freedom and Security We Enjoy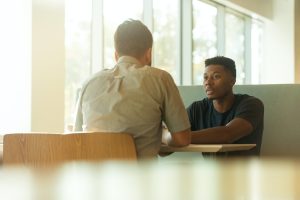 Sadly, the use of nonviolence has been more of an exception to the rule when it comes to resolving world conflicts. Our veterans can attest to that. They fought for us to defend our country against malevolent forces in the world. Thanks to their bravery and selfless sacrifice, we enjoy the blessings of freedom and peace.
You can show these gallant men and women your gratitude and appreciation of their invaluable service by simply donating a vehicle you no longer need to us at Veteran Car Donations. Such a donation will help improve the living conditions of those veterans who are suffering from service-connected disabilities and mental health issues, those who can't find decent and stable jobs, and those who have become homeless due to extreme poverty.
We'll have your donation auctioned off, with the proceeds going to nonprofit organizations that we are in partnership with. These IRS-approved 501(c)3 nonprofits use the funding that we give them to finance the services they give to struggling veterans and their families. These services include quality health care, financial aid, housing assistance, employment opportunities, family support, educational scholarships, psychotherapy services, and many other benefits.
You will also benefit from your charitable contribution since you'll get to enjoy our free professional towing service.
Your charitable contribution will also entitle you to receive a maximized tax deduction in the next tax season.
Perhaps more satisfying than all these material rewards is the feeling of satisfaction you'll get, knowing that your donation will help uplift the lives of the deserving veterans in your own community.
You can donate almost any type of vehicle regardless of its condition, and you can make such a donation anywhere within the United States.
If you have any questions or concerns, feel free to call us at our toll-free hotline 877-594-5822 or you may contact us online. Feel free also to check out our FAQs page to get more information on our donation program.
Do Something Meaningful Today
Celebrate the International Day of Non-violence on October 2nd by doing something meaningful that will greatly benefit our nation's heroes. Call Veteran Car Donations at 877-594-5822 or fill out our online donation form now to make your vehicle donation today!