September 6, 2020
Get Lost in a Good Book on September 6th!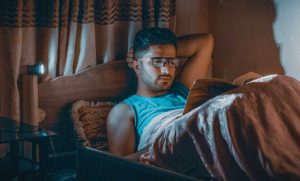 Everyone has different hobbies in life. Some are into sports, others into dancing, and some just can't put down a paintbrush because of their love for painting.
Some individuals, however, find that their happiness lies inside the pages of a good book. On September 6th, we celebrate National Read a Book Day. It's a day that encourages everyone to read while raising awareness of the benefits associated with reading. Just as physical exercises make your muscles stronger, reading acts as a mental exercise that improves your concentration, memory, and vocabulary.
Studies have shown that book readers tend to have a slower cognitive decline compared to those who rarely take the time to read a book.
Don't worry, no one expects you to finish reading a book in a single day! Even most avid readers prefer not to read a book in one sitting, taking their time to digest the content of whatever they're reading.
On National Read a Book Day, take the time to read even a few pages of a nice book. You can read only your favorite parts in a book you love. You can also read to your kids. Try reading some poetry or inspiring quotes as well,
Make time to sit down, shut off everything else, and lose yourself in the world of whatever book you're reading. Your mind will appreciate the break from a good read. It's an escape from the usual stress brought on by work and life's responsibilities.
How to Celebrate National Read a Book Day
If you're wondering what you can do to celebrate National Read a Book Day on September 6th, we've listed a few suggestions below:
Read your favorite book.
What better way to celebrate National Read a Book Day than by reading a book that you love! If you're into reading already, you're bound to have a favorite. Pick it up, find a relaxing spot, and spend a quiet afternoon getting lost in its pages.
Join a local or online book club.
You'll enjoy reading more if you're a part of a group. Find a local book club near you. If there isn't one, there's a lot of them online, and you can join in one of them for free. Book clubs help book lovers gather and share their passion for reading, letting them share their favorite books.
Read to children at your local library.
Check the libraries in your community if they offer any volunteer reading sessions to children. If you find one such library, spend National Read a Book Day reading stories or fairy tales to imaginative little kids.
Sign up for book fairs.
Book fairs are gatherings of book lovers near and far. Find a book fair that's happening on September 6th so you can find new books to add to your collection or even talk with some local authors.
Get started on new genres you haven't explored.
While there are specific genres that we prefer, we shouldn't ignore others. Who knows, you might find other genres you'll like, too. If you're a fantasy buff, try romance or thriller-type books as well. If you're into sci-fi, give horror a try. Don't hesitate to explore around.
Help Struggling Veterans Live Better Lives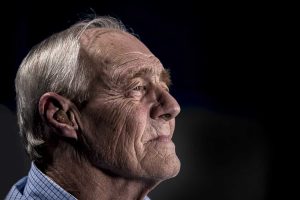 While getting engrossed in whatever you're reading as you celebrate National Read a Book Day, don't completely shut out your senses to the real world around you. For instance, don't close your eyes to the struggles being faced by many of our veterans and their families. Some of them may be living in your local area. These are our former servicemen and servicewomen who are eking out miserable lives, living on the streets as homeless people and struggling to find jobs. They're burdened by their service-connected disabilities and illnesses, including mental health issues, and suffering from lack of support.
You can do something simple that can ease their plight and give them hope of a bright tomorrow. All you have to do is to hand over any vehicle you no longer need to us at Veteran Car Donations.
We'll put your car up for auction, with the proceeds going to our veteran-focused nonprofit partners. These IRS-registered 501(c)(3) nonprofit organizations use the funding that we provide them to deliver free quality health care, financial aid, housing assistance, employment opportunities, family support, educational scholarships, psychotherapy services, and many other benefits to their veteran beneficiaries and their families.
Donating to us is super easy. You'll be done in no time at all since you only need to make a quick phone call to us.
Donating gets you generous rewards. These include getting you entitled to receive a handsome tax deduction in the next tax season. We'll also provide you with our free vehicle removal service. You can avail yourself of this service wherever you're located in the country since we operate in all 50 states.
We accept nearly all vehicle types regardless of their condition for as long as they still have a good enough sales value.
Interested to know more? Find out additional information about us and what we do by visiting our FAQs page. For your concerns or inquiries, feel free to give us a call at 877-594-5822 or send us a message online.
Build a Bright Future for Our Heroes
Your clapped-out car can do so much to improve the living conditions of the struggling veterans and their families in your community. Call us at Veteran Car Donations at 877-594-5822 or fill out our online donation form to make your car donation now!