March 3, 2020
National Anthem Day: Betcha Didn't Know These Things About Our National Anthem
March 3rd is the perfect day to belt out your best version of "The Star-Spangled Banner" no matter how awful you think you might sound. It's your opportunity to show everybody how proud of an American you are for having memorized each line of the anthem by heart. It's National Anthem Day!
While you sing your heart out, how much do you really know about the anthem? For one, did you know that the tune was actually borrowed from another song? Or that the lyrics originated from a poem?
Interesting, wouldn't you agree? Here are other facts about our national anthem that will fascinate the patriot in you!
Its melody is not American.
Perhaps the most ironic thing about the American anthem is that its tune isn't really American. In fact, it was taken from an old English drinking song, "To Anacreon in Heaven." This was the official song of the Anacreontic Society, a London men's social club during the 18th century.
There was a misspelling in the original sheet music.
Due to a tiny spelling error, Francis Scott Key, otherwise known as the man behind our national anthem, had to print new copies for publication. The original copies had the subtitle, "A Pariotic Song."
It was supposed to have a different title.
Before Key decided to use "The Star-Spangled Banner," our anthem was origina
lly called "The Defense of Fort McHenry." He later changed the title to "The Star-Spangled Banner" when he realized that such a title was more befitting of our country and flag.
The Union army tried to translate the song into German.
During the Civil War, members of the Union army thought that they could recruit German soldiers if the lyrics of the anthem were in their language. Since then, the anthem has been translated into various languages, including French, Hebrew, Latin, Spanish, Native Hawaiian, Polish, and Italian.
Contrary to what the majority of the American population believes, our anthem actually has four verses, not just one. Since sporting events or national observances only use the first verse, not many are aware that there are succeeding lines to be sung. These verses are repeated with the same line: "O'er the land of the free and the home of the brave." 
It sounds way different now than it was back then.
Two hundred years ago, it would take a group to sing "The Star-Spangled Banner." Today, it only takes one person, with the song having a much slower tempo and pace.
It only became a national anthem a century later.
It took 40 failed attempts before Congress finally designated "The Star-Spangled Banner" as our nation's official anthem. President Hoover signed the bill in 1931.
Support Our Nation's Heroes Today
National Anthem Day reminds us to show our appreciation to our country's official song. It's also an ideal time for us to let our former troops know how grateful we are for their invaluable service to our nation. How can you do that? By simply donating a vehicle you no longer use or need to Veteran Car Donations!
We will convert your vehicle into a life-changing instrument for the underserved veterans living in your community. Once it enters our donation program, we'll place it up for auction, with the proceeds going to our charity partners. These nonprofits will use the money to fund critical programs that provide their veteran beneficiaries and their families with financial assistance, free medical treatment, employment opportunities, family support, and other life-changing benefits.
Since our charity partners are all IRS-certified 501(c)3 nonprofit organizations, your donation is 100-percent tax-deductible. Expect to receive your tax-deductible receipt in your mail within 30 days following the sale of your donated vehicle.
You can donate almost any type of vehicle regardless of its age or condition. You can make your donation in whatever city or town in the United States you're in since we have vehicle donation programs in all 59 states.
Got a question for us? Ask us here or give us a call at our toll-free hotline 877-594-5822. For more information about tax deductions, our donation process and other related matters, visit our FAQs page.
It's Time to Impact Lives of Our Needy Vets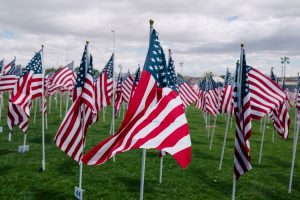 It only takes a simple car donation to transform the lives of our nation's courageous men and women. Call us at 877-594-5822 or fill out our online donation form to begin your vehicle donation now!