December 15, 2021
Learn More About the Amendments to the U.S. Constitution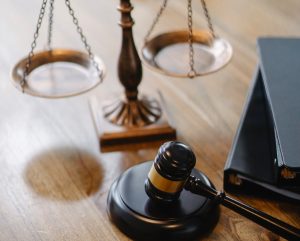 Did you know that the majority of our nation's Founding Fathers rejected the concept of including the Bill of Rights in the original 1787 Constitution? For this reason, the Bill of Rights was nothing short of a controversial idea when it was proposed a year after the Constitution's ratification in 1788.
On December 15th — Bill of Rights Day, Veteran Car Donations encourages you to take a close look at the amendments to the United States Constitution, the first 10 of which comprise our Bill of Rights.
The Biggest Misconceptions About the U.S. Bill of Rights Debunked
Although the provisions of the Bill of Rights weren't set in stone, this historic document generally guarantees civil rights and liberties to every American. These include the freedom of speech, press, and religion. Besides establishing guidelines for due process of law, the Bill of Rights also reserved all powers not delegated to the Federal Government to the States or the people.
Misconception #1: "The First Amendment's guarantee of religious freedom is unmistakably clear."
The First Amendment has two distinct clauses. The first clause, also known as the Establishment Clause, means that state and local governments can't make any law that favors one religion over another or that favors religion over the absence of religion. On the other hand, the second clause, also known as the Free Exercise Clause, means that the government can't interfere with a person's right to engage in religious activities.
Although the guarantee of religious freedom may seem to be straightforward, it has its gray areas. For instance, the federal government's decision to use taxpayer money to pay chaplains serving on military bases seems to violate the Establishment Clause. Alternatively, if the federal government prevents service members from seeking counsel from a chaplain, this would also constitute a violation of the Free Exercise Clause. Since the courts allow the presence of religious personnel on military bases, the Free Exercise Clause has prevailed in this scenario.
Since these two clauses have often led to much confusion in certain cases, the guarantee of religious freedom isn't as clear as some people thought it to be.
Misconception #2: "The Second Amendment explicitly gives people the right to own and carry firearms."
Although the current law of the land protects the people's right to keep and bear arms, its wording is unclear. To add context, this amendment was enacted during a time when there were no state or local police forces and the American citizens voluntarily joined militias. Only those who joined those militias, and not all citizens, had the right to "keep and bear arms".
However, today, the Supreme Court has ruled that this amendment protects the right of Americans to possess firearms, whether they're active members of a state militia or otherwise. It's important to note that this guarantee remains to be subject to what the Court considers to be reasonable manner restrictions. These restrictions include state or federal laws that require background checks and the prohibition of the use of certain types of ammunition or weapons.
Misconception #3: "The First Amendment rights to free speech is absolute."
The First Amendment doesn't allow the state and local governments to enact laws that prevent individuals and the press from saying whatever they want, even if they're criticizing the President of the United States. Furthermore, it also protects the rights of individuals to assemble for a peaceful protest or demonstration.
However, since the Supreme Court has ruled that federal and local governments may place reasonable restrictions on these freedoms, they aren't absolute. For instance, a city council can make it illegal for someone to drive through communities at 3 a.m. while blasting out campaign messages. Likewise, a person who encourages a crowd to start a riot will not be given First Amendment protection.
Help Uplift the Lives of Our Neglected Veterans
After risking their lives to defend our liberties as guaranteed in the Bill of Rights, many of our veterans find themselves unrewarded for everything they've done and are now languishing in misery. They are our former service members who are struggling with homelessness, service-related disabilities, chronic unemployment, and illness, including mental health conditions.
If you want to help turn their lives around, consider donating any vehicle you no longer want to Veteran Car Donations.
Our team will sell your auto donation through an auction and use the proceeds to support the vital life improvement programs of our veteran-focused charity partners. These IRS-approved 501(c)3 nonprofit organizations use the funding we give them to provide deserving veterans with financial, medical, and housing assistance, family support, psychotherapy services, scholarships, employment opportunities, and many other benefits.
As a donor, you'll have the privilege to get a free towing service anywhere in the country and the highest possible tax deduction in the next tax-filing season.
However, the most meaningful reward you'll get is the priceless joy of knowing that your act of charity will transform the lives of our suffering heroes.
Since we accept nearly all vehicle types, don't hesitate to donate a car, truck, van, RV, or even a motorized wheelchair. We'll take it regardless of its working condition.
For more information about our vehicle donation program, including our easy and convenient donation process, head over to our FAQs page. Send us a message here if you have any concerns or inquiries, or give us a call at 877-594-5822. 
Touch a Hero's Life Today!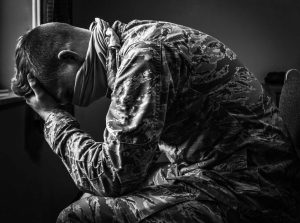 Your car donation can give a struggling veteran the chance to live a healthy and productive life. If you're ready to make a difference today, call Veteran Car Donations at 877-594-5822 or fill out our secure online donation form now!