December 26, 2018
Boxing Day: 7 Fascinating Facts About this 'Extension of Christmas'
Have you always felt that a single day is not enough to celebrate Christmas? If you feel this way, then you'd definitely love Boxing Day and, no, we don't mean the sport!
While we celebrate Christmas Eve, it's only fair that we treat the day after Christmas as a special one, too. British authorities were the ones who came up with the idea of celebrating a Boxing Day holiday during the 19th century. After seeing people in British territories having a case of Christmas hangover, they decided to declare December 26 as a national holiday as well.
Over the years, Boxing Day has gained popularity all over the world, with countries like Australia, Canada, Germany, Sweden, New Zealand and Kenya taking part in the celebration. Families traditionally celebrate the occasion by finishing their Christmas meal leftovers, handing out gifts to the needy, and watching various sports events.
What's in the Name?
People who hear about Boxing Day for the first time often find themselves intrigued by its name. Some people mistakenly think that the day was meant to celebrate the sport of boxing. Others think that it's an occasion to "unbox" the remaining Christmas presents, which somehow makes sense even though that's also an incorrect notion.
So, why did they call it Boxing Day then? Although no one really knows about the holiday's exact origins, historians have come up with two theories. It's up to you to believe which one is closest to the truth.
The first theory is that the day pays homage to alms boxes. Back in the old days, churches would place boxes where the faithful would place the money they're donating for the poor. The boxes would be opened the day after Christmas, with the contents ready to be distributed on the same day.
The second theory refers to holiday gifts. Since servants in the old days were required to work on Christmas Day, they were only allowed to take their day off on the following day. Before they leave to visit their families, their employers would give them gifts, which the Brits called "Christmas boxes."
Interesting Facts You Should Know
Now that you have an idea about the supposed origins of Boxing Day, here are seven fascinating facts about the occasion to fill your stock of knowledge on this holiday:
Countries have different names for the celebration. Natives from South Africa call it Day of Goodwill while it's popularly known as St. Stephen's Day in Ireland and France. Other European countries such as Germany, Belgium, Poland, and the Netherlands refer to Boxing Day as the Second Christmas Day.
Former British colonies in the Caribbean and Africa spend the day with literal boxing events.
Many shoppers love Boxing Day as malls and other retailers hold huge sales on that day. Among the countries where malls offer jaw-dropping discounts are Canada, Australia, New Zealand, and of course, Great Britain. The day is considered as the heaviest shopping day in these countries.
Fox hunting used to be a tradition in Britain until it was banned in 2004. Today, people still continue to show their support for hunting by taking their dogs and horses out in the streets.
In the United Kingdom, many people spend the day attending sporting events such as hockey, horseracing, and rugby. To make the day even more special, others participate in fun runs or swim in the freezing English Channel.
In Australia, cricket plays a big part in the celebration of this event. The Boxing Day Test Match is an annual sporting event where the Australian cricket team competes against another national team. The event is often held at the Melbourne Cricket Ground.
Here in the United States, although Boxing Day isn't really as popular as in other countries, there are several states that observe it as a public holiday. These include Kansas, Kentucky, South Carolina, North Carolina, New Hampshire, Texas, and Virginia.
Enjoy the Pleasure of Giving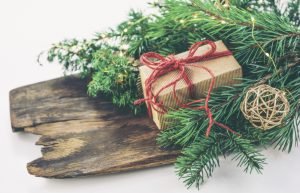 If you didn't have enough time on Christmas Day to give away presents to people who matter to you, then you still have Boxing Day to enjoy the pleasure of giving!
As you list down the names of people you intend to give gifts to, spare a thought for the veterans in your area who are burdened with service-connected disabilities, physical and mental health issues, lack of jobs, and homelessness due to extreme poverty.
We owe these people an immense debt of gratitude for the invaluable service they did for our nation when they were still in active service. They are rightfully regarded as our nation's heroes for defending our freedoms and protecting our security.
We at Veteran Car Donations will turn whatever type of vehicle you donate to us into a life-transforming tool for these veterans. We auction off all donated vehicles and use the proceeds to help our nonprofit partners in providing them with mortgage-free and specially adapted homes, free physical and mental health care services, job opportunities, education scholarships, and other benefits.
You won't go through an exhausting donation process with us since we'll handle all the necessary paperwork. Contacting us is the only thing you need to do. We'll also be the one to haul away your car, and that's for free!
You'll even receive rewards for your charitable deed that include a 100% tax-deductible receipt. This serves as your ticket to claiming the highest possible tax deduction when you file your itemized federal income tax return this upcoming tax-filing season.
For more details on our car donation program, check out our FAQs page. For inquiries, you can call our toll-free 24/7 hotline 877-594-5822 or send us a message online.
You can donate to Veteran Car Donations by either calling us or filling out our online donation form. We accept vehicle donations wherever you are in the United States since we have car donation programs in all 50 states.
Give the Gift of a Lifetime
If you can extend Yuletide gift-giving to Boxing Day, you can also advance it to as early as now! Call us at 877-594-5822 and give the gift of a lifetime to our struggling veterans. Your car donation will surely be a cause for celebration for them this Christmas as they await a truly happy New Year ahead!