October 1, 2020
This October, Learn More about this Potential Killer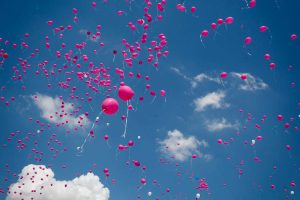 Breast cancer is among the top causes of cancer deaths in women. However, advancements in medical technology and a better understanding of the disease have led to more recoveries as well as increased survival rates.
The disease affects both males and females, but the likelihood of a man developing breast cancer is extremely rare. As of 2020, it's estimated that at least one out of eight women in the United States will develop breast cancer at some point in her life.
What causes breast cancer remains a mystery, but experts agree that both environmental and genetic factors are major factors.
Breast Cancer Awareness Month is a worldwide campaign that's observed annually in October. During this month, concerned organizations help highlight the importance of breast cancer awareness, diagnosis, treatment, and ongoing research. They underscore that early detection of breast cancer through regular screening is the key to improving one's chances of surviving the disease.
The 3 Findings on Breast Cancer that You Probably Didn't Know
A lot of misconceptions and myths surround breast cancer, which is why increased awareness about the disease is extremely important.
Breast Cancer Awareness Month helps bring breast cancer into the spotlight, creating opportunities for dispelling the common myths about the disease.
Take a look at these three findings on breast cancer that you probably didn't know:
Breast cancer isn't purely genetic.
Numerous people diagnosed with the disease have no known family history of cancer. It's estimated that only 5 to 10% of all breast cancer cases have a hereditary basis.
Mammography isn't 100% foolproof.
Although mammography is a highly suggested screening tool, studies show that it can potentially miss 20% of breast cancer diagnoses. It's not uncommon to know of patients who received negative mammogram results only to be diagnosed with breast cancer later on.
Not all breast cancer patients develop lumps.
Most guides on self-examination for breast cancer rely on physical clues such as lumps. Unfortunately, some breast cancer types don't cause lumps during their early stages. By the time the lump does appear, the cancer cells have already moved beyond the breast area. Never skip regular screening with your doctor or a mammography session just because your self-examination feels clear.
Your Old Bike Can Brighten Lives of Struggling Vets In Your Area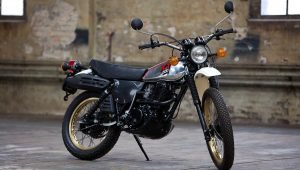 Do you care for the struggling veterans in your area and want to extend them a helping hand? If you have an old car or a motorbike or any other type of vehicle that you no longer need and want to dispose of, you can use this to help improve the living conditions of our former service members, many of whom are suffering from service-connected disabilities, mental health issues, inability to find jobs, and homelessness.
All you need to do is to turn over your unwanted vehicle to us at Veteran Car Donations. We'll put it up for auction, with the generated funds going to our veteran-focused nonprofit partners. These IRS-certified 501(c)(3) nonprofit organizations will use the proceeds to sustain their delivery of vital services to their beneficiaries. These include free quality health care, financial aid, housing assistance, employment opportunities, family support, educational scholarships, psychotherapy services, and many other benefits.
Aside from being stress-free and convenient, donating a vehicle to us is very rewarding. We'll provide you with our free professional towing service wherever you're making your donation within the United States. Your gift will also entitle you to receive a thumping tax deduction in the next tax season.
More than those material rewards, you'll also brim with satisfaction, knowing that your donation will be used to help turn around the lives of the suffering veterans in your community.
We take in nearly all vehicle types, including those that no longer seem to be roadworthy anymore.
If you have any questions or concerns, feel free to call us at 877-594-5822 or you may send us a message here. Check out our FAQs page for more information on our donation program, including our donation process.
Show Them They've Not Been Forgotten
Your clapped-out vehicle can mean a brighter future for our needy veterans. Show them that they have not been forgotten. Call Veteran Car Donations at 877-594-5822 or fill out our online donation form now!