November 13, 2021
Let's Build a Better World by Being Kind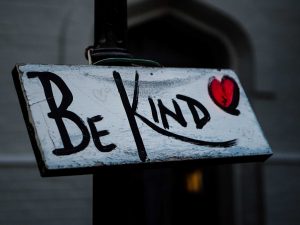 The 13th of November is the perfect time for everyone to spread empathy and compassion to those around them. It's World Kindness Day!
The global holiday encourages and inspires people to make the world a better place by being kind to their loved ones and even strangers.
A simple act of kindness can go a long way. Flashing a genuinely warm smile to someone who's passing by can brighten up their day. Praising your co-worker for their hard work can inspire them to perform even better. It's that impactful!
When you witness someone performing a random act of kindness, you may suddenly find yourself wanting to extend the kindness continuum by paying it forward yourself. In other words, kindness isn't just beneficial for the recipient but others as well.
While you may be good-hearted every single day of your life, World Kindness Day is a special occasion for showing more kindness to more people.
Bring Joy with These Acts of Kindness
On World Kindness Day, do as many acts as possible that can bring happiness to others. Trust us, you'll be ending the day with a contented and joyful heart.
If you're up to the challenge, Veteran Car Donations has prepared this long list of good deeds that you can do:
Volunteer at a homeless shelter or soup kitchen.
Buy a cup of coffee or tea for the stranger behind you in line.
Leave a server a big tip.
Offer your seat to someone on the bus, subway, or train.
Bring healthy goodies or snacks for your co-workers.
Mentor a junior employee at work.
Buy a stack of inspirational cards and leave them randomly for strangers to pick up.
Spread the word about a friend's local business via social media.
Do some of the chores of your elderly neighbor.
Leave a heartwarming comment on a friend's Facebook wall.
Put change in an expiring meter.
Hold a door open for someone.
Let someone go before you at the checkout.
Organize a garage sale and donate the proceeds to a charity you support.
Reach out to someone you have issues with and let them know that you're ready to make amends.
Bake chocolate muffins and bring the whole box to your favorite restaurant or store for the staff to enjoy.
If you have kids, donate their old toys and clothes to an orphanage.
Offer your expertise to someone who needs it.
Visit a seniors' facility and spread laughter by entertaining its residents.
Our Veterans Deserve to Be Showered with Kindness
Imagine where would we be today if it weren't for the brave men and women of our military who willingly placed their lives on the line to defend our freedoms and keep us safe.
Despite their heroic deeds, many of our veterans are living miserable lives. They are homeless, disabled, jobless, and suffering from physical or mental illnesses.
You can help turn their lives around by simply turning over an old and idle vehicle to us at Veteran Car Donations.
By auctioning off your vehicle, we'll transform it into a source of funding for our nonprofit partners. Just like us, these IRS-certified 501(c)(3) nonprofits are committed to promoting the welfare of our veterans, particularly those in dire need. The proceeds collected from the sale will enable them to sustain their life improvement programs.
Thanks to your auto donation, the disadvantaged vets in your area will be able to receive free quality health care, financial aid, housing assistance, employment opportunities, family support, educational scholarships, psychotherapy services, and many other benefits.
Your donation will also benefit you greatly since it will entitle you to claim the maximum tax deduction in the next tax season. Expect to receive in your mailbox the 100% tax-deductible sales receipt of your vehicle within 30 days after its sale.
Also, with our free vehicle removal services available nationwide, you don't have to waste your time looking for a towing company to haul off your vehicle.
On top of these, your donation will allow you to enjoy a truly satisfying giving experience, knowing that it will be used to help uplift the lives of our heroes.
We accept nearly all types of vehicles, regardless of their age or condition. Head over to this page to learn more about this.
For further information on our vehicle donation program, donation process, or tax deductions, you may visit our FAQs page. If you have any inquiries, get in touch with us through our toll-free hotline at 877-594-5822 or contact us here. We'll respond to you as soon as we can.
Bring Hope to Our Heroes on World Kindness Day!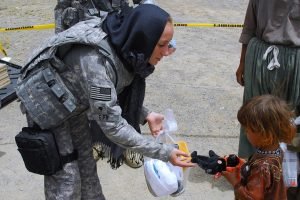 What better way to celebrate World Kindness Day than by bringing hope to the hurting heroes in your community? Your vehicle donation will mean a lot to them. Call Veteran Car Donations at 877-594-5822 or fill out our online donation form now!