February 1, 2020
How You Can Celebrate National Freedom Day on February 1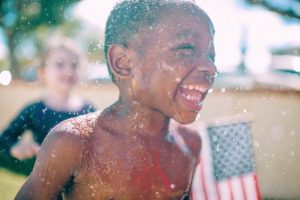 On February 1, 1845, President Abraham Lincoln signed the 13th Amendment to our nation's Constitution. The amendment outlawed all forms of slavery, thereby declaring freedom for everyone. The amendment was ratified on December 18, 1865.
However, despite this basic tenet of our Bill of Rights, many people are still struggling to be free. To this day, thousands are taken against their will and sold into prostitution or as slaves by human traffickers.
February 1 is National Freedom Day – a time to remember that our freedom was bought at an incredibly great price. Countless lives were sacrificed and lost for Americans to enjoy the blessings of freedom.
In this regard, we at Veteran Car Donations encourage every freedom-loving American to join the entire nation in celebrating our liberation from oppression and slavery. After all, we don't call this country the "Land of the Free" for nothing.
A Brief History of National Freedom Day
Major Richard Robert Wright Sr., a person who was born into slavery, was the main proponent of National Freedom Day. Once he earned his freedom, he went out to work and eventually became one of the most successful businessmen in Philadelphia.
To give honor to the day that changed the course of his life, Wright worked to get various leaders to recognize the day Lincoln signed the 13th Amendment. It wasn't until 1948 when President Harry Truman signed the bill making February 1 the official date for the observance of Freedom Day.
How You Can Observe National Freedom Day
You can do many things to celebrate Freedom Day. For instance, you can think about the freedoms you appreciate most and write about them to set off a freedom wave on your favorite social media platform. Better yet, you can start a discussion group online.
You can also choose to curl up with a good biographical book or any book about U.S. Civil War history or slavery. This could give you a new and clearer perspective on the freedoms that you enjoy today.
If you're up for it, you can also do a little research about certain countries that still allow slavery and share your knowledge with your family and friends.
Use Your Freedom to Help Those in Need
One of the great things that having freedom allows you to do is to help others in need. This is something that you can do every day. However, it takes on a special meaning if you extend your helping hand on National Freedom Day to those who put their lives on the line to preserve our nation's liberty and protect our security as well.
If you have a soft spot in your heart for the struggling veterans in your community and any type of vehicle that you no longer need and want to dispose of, consider turning it over to us at Veteran Car Donations. Such a donation will surely help our nation's heroes in transitioning from the military to the civilian sector.
We will auction off your donated vehicle and use the proceeds to support the critical programs of our veteran-focused nonprofit partners. These IRS-certified 501(c)3 nonprofit organizations provide needy veterans and their families with financial assistance, free medical treatment, employment opportunities, family support, and other life-transforming benefits.
In return for your donation, you will receive from us a 100-percent tax-deductible receipt following the sale of your vehicle. This receipt will entitle you to claim a maximized tax deduction in the next tax season. Furthermore, you'll also benefit from our free pickup and towing service, which you can avail yourself of wherever you reside in the country. Our quick, convenient, and no-paperwork donation process is also something that will surely satisfy you.
If you're curious to know more about our vehicle donation program, make your way to our FAQs page. Feel free also to get in touch with us by calling 877-594-5822 or leaving us a message online.
Donate Your Clunker on National Freedom Day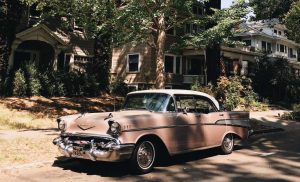 What better way to celebrate National Freedom Day on the first of February than by extending a helping hand to the brave men and women who risked their lives and made huge sacrifices so we can all enjoy the freedoms we have in our country.
Call us at 877-594-5822 or fill out our online donation form to make your car donation now!