May 30, 2020
Bring Out the Artist in You on May 30th!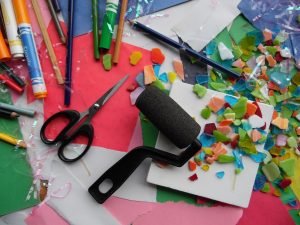 For many, art is more than just a hobby — it's an emotional outlet. People write, paint, play music, draw, or take photos because it allows them to freely express themselves and let go of negative emotions. At the same time, art is a way to unleash our imaginative minds and show the world what we're capable of.
National Creativity Day on May 30th is the best time to channel your inner artist. Founders Hal Croasmun and ScreenwritingU came up with this idea to encourage everybody to nurture their creative spirits and inspire others to do the same. It's a day celebrating the existence of art and its benefits — helping us get through tough times, reigniting our imagination, and bringing us a sense of self-fulfillment.
Fun Ideas to Get Creative
You don't have to be a Picasso or Shakespeare to be applauded for your artistry. Besides, where's the originality in that? National Creativity Day is all about you and your expressive soul!
Anybody can be an artist in their own special way. Even though you may not be a creative genius, engaging in art can benefit you in more ways than one.
Here's a list of activities you can do to make the most of this special day:
Learn how to play a musical instrument. If you already know one, record a video of you playing your favorite song.
Write a short poem about life and recite it in front of your family.
Perform at a comedy club or an improvisation show.
Check out some unique recipes on the web. Find one that appeals to you the most, and give it a try in the kitchen.
Get lost in an adult coloring book.
Take lovely shots of nature. Experiment with filters, and post the best ones on your social media page for the world to see.
Do some free writing (write down your thoughts as they come to you) to vent your frustrations.
Try to draw a caricature of yourself or someone who means a lot to you.
Give your bedroom a fresh new look by repainting the walls.
Sign up for a dancing class with a friend or family member.
Start a flower garden.
Grab a pair of old jeans and refashion them by looking at DIY ideas on Pinterest.
Put together a scrapbook with your favorite memories.
Transform Your Clunker into an Instrument of Hope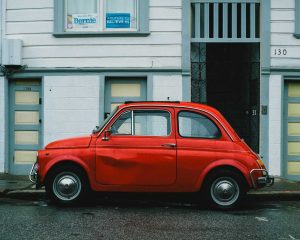 We at Veteran Car Donations are inviting you to participate in our cause to improve the living conditions of our nation's struggling heroes. By donating an old car or just about any other type of vehicle to us, you'll help us raise funds to support our mission.
We'll have your donation auctioned off, with the proceeds going to nonprofit organizations that we are in partnership with. These IRS-approved 501(c)3 nonprofits use the money to provide struggling veterans and their families with financial assistance, free medical treatment, employment opportunities, family support, and other essential services.
You will also benefit from your charitable contribution since you'll get to enjoy our free towing service wherever your vehicle is located in the country. You'll also enjoy our quick and convenient donation process where you don't have to do any paperwork. On top of that, you'll have the privilege of receiving a maximized tax deduction in the next tax season.
If you have any questions or concerns, feel free to call us at our toll-free hotline 877-594-5822 or you may send us a message here. Check out our FAQs page for more information on our donation program.
Do Something Great Today
Celebrate National Creativity Day on the 30th of May by doing a meaningful deed. Show needy vets in your area that they are not forgotten. Donate a car to Veteran Car Donations by calling 877-594-5822 or filling out our online donation form now!