June 21, 2020
Celebrate National Trails Day on June 6th — Commune with Nature and Enjoy the Thrills of Hiking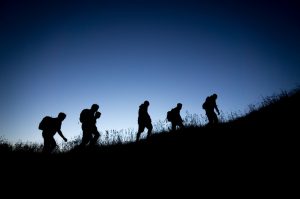 Every first Saturday of June, people are encouraged to come out,  commune with nature, and enjoy the thrills of hiking in celebration of National Trails Day. This year, the holiday falls on June 6th.
The celebration is spearheaded by the American Hiking Society to encourage people to make use of federal, state and local trails. The event seeks to promote awareness about the activities that can be undertaken and enjoyed in these trail systems. Both the young and old are enjoined to discover new trails in their locality, become aware of issues affecting these trails, and develop a love for the outdoors. 
National Trails Day is also intended to thank and appreciate the works done by volunteers, agencies, park employees, rangers and trail developers to protect and conserve the trails so they may be enjoyed by more people. 
How to Celebrate National Trails Day
Over the years, more and more people have joined the advocacy to protect and preserve our nation's trail systems. In 2019, 41,424 people made history when they set the world record for the most number of people who cleaned and improved trails in a single day.
The event saw participants embarking on trail clean-ups and volunteering for trail service projects. Apart from this, 1,164 trail service projects were undertaken in all of 50 states covering 294 trails nationwide. This amazing feat is a testament to what can be done with collective action and a common drive. 
Here are the things you can do to celebrate National Trails Day on the 6th of June:
Get out.
Prepare your hiking boots and your day bag. Set a date with your family and friends to take a walk on the trail you've been meaning to take a hike on for the past couple of months. It is a great bonding activity that will make you appreciate the beauty of nature. If you're not a fan of walking, you can even go on horseback or paddle out on a canoe. 
Connect with fellow enthusiasts.
There may be National Trails Day activities scheduled in your locality. You can volunteer and take part in a trail clean-up drive and meet new friends while you're enjoying the activity. You can also share adventures with new friends who love the outdoors as much as you do. 
Discover new trails.
If you're getting tired of walking the same old trail, you can check out local maps to see if there are new trails nearby that you can explore. Make sure to be fully prepared and take all safety precautions before embarking on your adventure. 
A Way to Help Our Brave but Struggling Heroes
Our military veterans had their fair share of adventure when they were still in the service. Some developed a mastery of trails, which served them well when they were dispatched on combat and peacekeeping missions overseas.
However, now that they have hung up their combat boots, many of our former servicemen and servicewomen are faced with challenges as tough as or even tougher than the ones they faced on the battlefield. They grapple with poverty, unemployment, homelessness, service-connected disabilities, and illnesses, including mental health issues.
If you want to help our brave but struggling heroes, you can easily do so by donating to us at Veteran Car Donations any vehicle that you no longer use or need, regardless of its condition. We'll sell your vehicle through auction and use the proceeds to support the programs and services of our nonprofit partners.
These IRS-approved 501(c)3 nonprofit organizations use the funding they get from us to deliver solutions to the many woes faced by our veterans. These include financial assistance, free medical treatment, employment opportunities, family support, and other essential services.
You'll also benefit from your vehicle donation because you get to dispose of your unwanted auto with no hassle and at no cost to you. We will take care of the free towing of your donated vehicle wherever you are residing in the United States. Moreover, your donation will also entitle you to receive a maximized tax deduction in the next tax season.
To find out our quick and easy vehicle donation process and other important details, visit our FAQs page. You can also call us at 877-594-5822 or send us a message online if you have questions or concerns.
Help Our Vets Find Their Way Back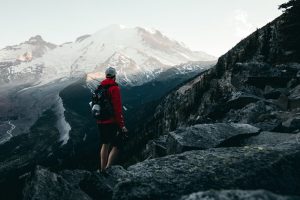 Just like hikers lost in a trail, our needy veterans need your help in making their way back to a comfortable and decent civilian life. Call us at 877-594-5822 or fill out our online donation form to extend help to them with your car donation now!