March 19, 2022
Nurses, the Backbone of Our Healthcare Industry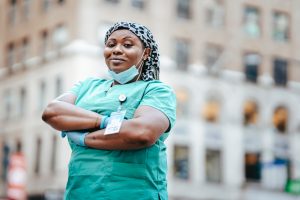 Nurses make up the backbone of our country's healthcare industry. Of all clinicians, they're the ones who spend the most time with patients. We see their dedication as they work long, hard hours providing bedside care, bridging communication gaps in treatment, and improving patient recovery times.
As patient advocates and skilled care providers, nurses have always been at the forefront of the U.S. healthcare system. A recent Gallup poll rated nursing as the most trusted profession in the United States.
Every year on March 19th, employers, education facilities, certification boards, clinics, and hospitals pay tribute to nurses who are committed to meeting the needs of a growing number of patients. In observance of Certified Nurses Day, Veteran Car Donations encourages you to recognize the contributions and achievements of these dedicated healthcare professionals.
A Closer Look at the Different Types of Nursing Careers
Perhaps you're an aspiring nurse who's interested to learn more about your options within the nursing field. Check out the different types of nursing careers you may not know about.
Certified Nursing Assistant (CNA)
CNAs assist patients in the medical setting by helping them with daily activities that include eating and bathing.
If you're interested in becoming a CNA, you'd need to complete an approved training program and pass your state's competency examination. You can find CNA training programs in high schools, vocational schools, community colleges, and health organizations such as the Red Cross. 
Licensed Practical Nurse (LPN)
LPNs or licensed vocational nurses (LVNs) are responsible for providing medical care to patients under the supervision of a senior nurse. However, experienced LPNs may manage other LPNs or CNAs.
To become an LPN, you'd need to earn a high school diploma, complete a training program in preparation for the National Council Licensure Examination for LPNs, and pass a licensing test required by your state.
Registered Nurses (RN)
Although an RN's role depends on their level of experience, work setting, and area of specialty, they typically take on administrative and clinical responsibilities.
If you want to become an RN, you'll have to earn a Bachelor of Science in nursing or an associate degree in nursing from an accredited nursing school. Additionally, you must pass the National Council Licensure Examination for registered nurses (NCLEX-RN), and obtain a license to practice in your chosen state.
Certified Registered Nurse Anesthetist (CRNA)
CRNAs are also called advanced practice registered nurses (APRN). They administer general and local anesthesia, sedation, epidural, spinal, and peripheral nerve blocks. Moreover, you can find them working in pain clinics, medical centers, and physician's offices.
If you're interested in becoming a CRNA, you'll have to obtain an RN license and at least a year of experience as a nurse in a critical care setting. You also need to complete an accredited nurse anesthesia educational program and pass the certification exam administered by the National Board of Certification and Recertification for Nurse Anesthetists (NBCRNA).
Clinical Nurse Specialist (CNS)
A CNS is an RN who applies their expertise to a specific patient population such as adult acute care. Furthermore, they typically work as consultants in medical facilities to ensure the best possible outcomes in patient care.
If you're aspiring to take on this advanced practice role for nurses, you'll have to obtain an RN license, earn a master's of nursing degree, earn a CNS certification relevant to your specialty, and apply for CNS certification in your preferred state.
Nurse Practitioner (NP)
NPs are RNs who've earned a master's or doctoral degree in nursing and obtained a license from an approved national licensing body. NPs provide direct patient care by diagnosing and treating diseases in specific patient populations, including pediatric care, acute care, and gerontology.
If you wish to become an NP, you'll have to be an RN with a master's of nursing degree or a doctoral degree. You must also pass the certification examination relevant to your area of specialty.
You Can Touch Lives Even If You're Not a Nurse
You don't have to work in the healthcare industry to make a difference in the lives of the disadvantaged and struggling veterans in your community. If you have an extra vehicle you're looking to dispose of, that's all you need to help them. All you have to do is hand over that vehicle to us at Veteran Car Donations. In doing so, you'll help us raise funds for reputable nonprofit organizations that are dedicated to helping veterans who are homeless, unable to find decent jobs, and suffering from disabilities and serious illnesses, including mental health disorders.
We'll put your vehicle up for auction, with the proceeds going to these IRS-certified 501(c)(3) nonprofits that we have partnered with. They use the funding to provide deserving veterans with free quality health care, financial aid, housing assistance, employment opportunities, family support, educational scholarships, psychotherapy services, and many other benefits.
To thank you for your charitable contribution, we'll pick up and tow away your vehicle for free no matter where it's parked or stored in the country. We'll also promptly send you the 100% tax-deductible sales receipt of your auctioned-off car so you can claim the highest possible tax deduction in the next tax-filing season.
Since we welcome nearly all types of vehicles, feel free to donate a car, truck, van, RV, motorcycle, boat, or even an old motorized wheelchair. We'll take your gift as it is.
Check out our FAQs page for more information on our vehicle donation program. If you have any questions or concerns, feel free to call us through our 24/7 toll-free hotline at 877-594-5822 or you may send us a message here.
Uplift Lives of Our Heroes Today!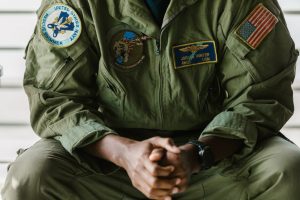 Turn your unwanted vehicle into a powerful tool that can transform the lives of our nation's heroes today. Call Veteran Car Donations at 877-594-5822 or fill out our secure online donation form now!