July 11, 2021
On July 11th, Be a Sunshine to Someone's Gloomy Day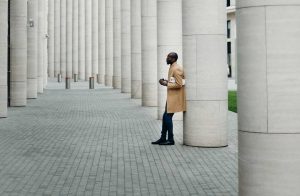 Loneliness is inevitable. People from all walks of life experience it. It can be a temporary thing for most, but to some, loneliness can be a daily struggle.
Cheer Up the Lonely Day on July 11th is the perfect time to reach out to those people in your life who need extra love and attention. Whether their loneliness stems from financial matters, relationship issues, or health problems, it goes without saying that they need someone to comfort them, or at least just have someone to talk to.
An act as simple as listening to them can make a difference in their lives. While companionship may not entirely solve their problems, it's likely to ease their burden. Plus, it gives them a sense of security, knowing that they're not exactly alone.
If you know someone in despair, Cheer Up the Lonely Day on July 11th would be the best time to lend a shoulder and pair of ears. You might just be all they need to feel better.
How to Spread Happiness
Cheer Up the Lonely Day aims to encourage folks across America to find people who long for company and offer them just that. Once you've found someone, here's how you can brighten their day:
Invite them over for lunch.
Sometimes, a delicious meal with a friend is all one needs to beat loneliness. Prepare lunch and invite your friend to your home for a day of catching up.
Make them a playlist.
Long gone are the days when mixed tapes were the talk of the town. Now, it's all about Spotify or Apple playlists, though you can still go for a mixed tape if you prefer sticking to old school. Compile a playlist of feel-good and inspirational songs and send it to your lonely pal.
Go for a drive.
There's just something about road trips that make everything less stressful. Invite your lonely pal to come with you for a long drive, preferably in places where there are relaxing views. Prepare a playlist of uplifting and inspiring songs in your car's sound system to boost their morale.
Surprise them with homemade cookies.
Everyone loves cookies, especially if they're made with love. Whip up your best chocolate cookies and use them to remedy your friend's crappy mood.
Watch a comedy film or TV sitcom together.
Another way to help someone combat loneliness is by inviting them to watch a movie or a TV sitcom that can make them laugh. Good entertainment and good company? Perfect combination!
Let them explore a new hobby.
Get them to try a hobby or activity they haven't tried before. Whether it's gardening, sculpting, or yoga, you'll definitely help them fight feelings of loneliness. Who knows, one of these activities might even turn into a passion for them.
Our Veterans Need Your Support
Among the most vulnerable to loneliness are our veterans, particularly those who are living miserable lives as homeless beggars, those who are suffering from service-connected disabilities, those who can't find decent jobs to support themselves and their families, and those who are ill, including those who are suffering from mental health disorders. Some of these veterans have resorted to drugs and alcohol to ease their pain. Worst, some of them have taken their own lives.
Life doesn't have to be this way for them. Fortunately, you can extend them a helping hand and give them another chance to experience a fulfilling life. All you have to do is donate an unwanted vehicle to us here at Veteran Car Donations.
We'll have your donated vehicle auctioned off, with the proceeds going to some of our country's leading military and veteran nonprofit organizations. These IRS-certified 501(c)(3) nonprofit use the funding to help finance their programs and services for the benefit of disadvantaged veterans and their families.
Thanks to your donation, our charity partners' beneficiaries will receive free quality health care, financial aid, housing assistance, employment opportunities, family support, educational scholarships, psychotherapy services, and many other benefits.
As our donor, you'll get to enjoy a top tax deduction. You'll also receive free professional pickup and towing service from us wherever you're residing in the country.
The best reward you'll get, however, is the priceless feeling of joy and satisfaction for helping uplift the lives of our nation's heroes.
We take almost all types of vehicles, including those that barely run anymore. Head over to this page to get a better idea of what we usually accept as donations.
If you want to learn more about our vehicle donation program, feel free to visit our FAQs page. For inquiries or concerns, reach out to us at 877-594-5822 or send us a message here.
Touch Lives Today!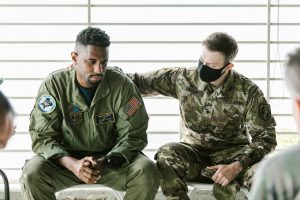 Celebrate Cheer Up the Lonely Day this July 11th by turning your unwanted beater into a powerful instrument that can transform the lives of the struggling veterans and their families in your community. Call Veteran Car Donations at 877-594-5822 or fill out our online donation form now!