December 25, 2021
Wondering What to Give the Veteran in Your Life this December 25th?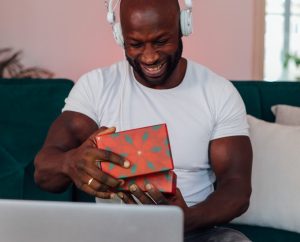 Christmas is a great time to buy someone you care about a present. This is especially true if that someone is a former military service member. The veteran in your life demonstrated a great deal of courage, commitment, and sacrifice as they fought for our nation's security and freedom.
Our veterans surely deserve our utmost respect. Because they're special, shopping for the right gifts for them may seem like a challenge. Thankfully, Veteran Car Donations never runs out of excellent gift ideas for them.
Gifts a Vet Would Love to Receive
If you have a veteran in your life, you'd want them to know how much you appreciate their service. What better way to do so than by giving them a Christmas present they'll love? Check out these gift ideas:
Coffee
Since coffee is a way of life for many of those who've spent time in our armed forces, they would appreciate a good strong cup of Joe to start their morning. Although you can find plenty of coffee options online, you might want to get them a coffee brand that's specifically marketed to appeal to veterans.
Some of the veteran-approved brands include Black Rifle Coffee, Counter Strike Coffee, GI Joe Coffee, and Ranger Coffee. Besides making sure that active-duty service members get quality coffee overseas, these companies donate to causes that support veteran-focused charities.
Military challenge coins
These collectible mementos serve as a reminder of a veteran's service to the country. They're a part of a tradition that has its roots in World War I when service members carried their coin at all times as proof of their membership with a certain branch in the military.
When a challenger would ask to see the coin and the challenged couldn't produce it, they would have to buy the challenger a drink. Conversely, the challenging service member or veteran will have to pick up the tab if the challenged produces a coin.
Challenge coins come in various shapes, metal colors, and design options. You can even get them customized by incorporating specific wording, dates, or insignia.
Deployment map
Give your favorite vet something to hang with all of his military memorabilia — a deployment map to show the places he's been. Just have a nice-looking map placed in a shadow box with pins to mark the areas that your loved one saw during their time in the service.
The Best Christmas Gift for the Needy Vets in Your Community
This Christmas, show your support for the veterans in your community who are struggling with mental health issues, service-connected disabilities, chronic unemployment, and homelessness. By donating a vehicle to us at Veteran Car Donations, you'll help these heroes get back on their feet and live healthy and productive lives.
We'll sell your vehicle through an auction and hand over the proceeds to our veteran-focused charity partners. These IRS-approved 501(c)(3) nonprofit organizations use the funding we give to provide deserving vets with free healthcare, psychotherapy services, financial support, family support, housing assistance, educational scholarships, employment opportunities, and many other benefits.
As a donor, you'll have the privilege to enjoy our free towing service anywhere in the country. You'll also be entitled to receive the highest possible tax deduction in the next tax season.
Best of all, you'll experience a deep sense of personal satisfaction, knowing that you're making a difference in the lives of our hurting heroes.
We gladly accept nearly all vehicle types regardless of their year, make, model, mileage, or working condition.
If you have any questions or concerns, feel free to call us at 877-594-5822 or you may message us here. Check out our FAQs page for more information on our donation program, including our quick and hassle-free donation process.
Give Hope to Our Suffering Heroes This Christmas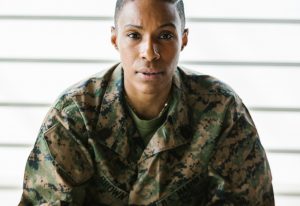 Don't miss this opportunity to get rid of an unwanted vehicle while helping our nation's heroes. Help transform their lives with your auto donation. Call Veteran Car Donations at 877-594-5822 or fill out our secure online donation form now!