May 5, 2022
Get Into the Mexican Holiday Spirit in a More Memorable Way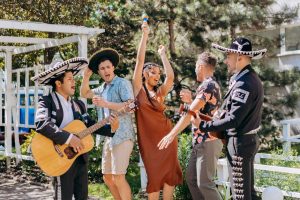 Did you just celebrate Cinco de Mayo? You probably enjoyed the sumptuous Mexican feasts at the parties you were invited to as well as the dancing, singing, street parades, and revelry.
Did you know that even though Cinco de Mayo celebrates Mexican culture and the achievements of prominent Mexican figures, it is only considered a minor holiday in Mexico? Yes, it is. Most folks in our southern neighbor typically spend the 5th of May as if it were just an ordinary day.
However, it's a whole different story in our country. States like California, Texas, Colorado, and Arizona religiously observe Cinco de Mayo, and it's not even a federal holiday. Businesses promote Mexican goods and services, people participate in costume parties, families decorate their homes with the colors of the Mexican flag, and of course, the celebration wouldn't be complete without sumptuous Mexican feasts and parades.
Whether that was your first time participating in a Cinco de Mayo celebration or you've been doing it for years, Veteran Car Donations shares some ideas on how you can get into the holiday spirit of Cinco de Mayo in a much more festive and memorable way next time around.
Turn your house Mexican.
Put up red, white, and green streamers in your living room, and maybe even a couple of mini sombreros and mini piñatas. Fill every plate on your dining table with maracas, as well as colorful fiesta glasses for your tequilas and margaritas. Welcome your guests with a silly sombrero and a mustached face on the front door.
Throw a magnificent fiesta.
Once you've Mexicanized your lovely abode, your next move is to plan a Cinco de Mayo potluck party. Have your amigos and amigas bring their favorite Mexican dishes so that everybody gets to try the different flavors of Mexico. Pump up the party with Latin dance songs and perhaps even hire a mariachi band!
Immerse yourself in Mexican culture.
Cinco de Mayo might be the perfect time to learn and experience Mexican culture. Get to know their history, listen to Mexican music, or try learning traditional Latin dances like the Jarabe Tapatío or Chinelos. If you have a friend of Mexican descent, ask them to teach you some basic everyday Spanish words and phrases.
Cook an authentic meal.
Another way to immerse yourself in Mexico's culture is by preparing a traditional Mexican meal at home. No, we don't mean tacos and salsas, but Mexican dishes that Americans are pretty much unfamiliar with, such as tamales or pozoles. You can find many other options (plus their recipes) here.
Support Our Heroic Veterans
Cinco de Mayo celebrates the victory of the poorly equipped Mexican forces at the Battle of Puebla against French invaders. This would not have been made possible if it weren't for the extraordinary bravery shown by the Mexican troops.
This holds true for our country as well. The United States wouldn't be the world's only superpower and a robust champion of democracy had it not been for the inspiring courage, grit, and devotion to duty shown by American service members and veterans. They're the men and women who fought to protect us and defend our freedoms against outside forces that sought to harm us.
Sadly, however, many of our troops find themselves struggling to transition to civilian life after leaving the service. They live in misery, suffering from homelessness, unemployment, service-connected disabilities, and illnesses, including mental disorders.
You can do something to help improve their living conditions. All you have to do is donate any vehicle you can spare to us at Veteran Car Donations.
Proceeds from the sale of your auto donation will go directly to our veteran-focused nonprofit partners. These IRS-certified 501(c)(3) nonprofit organizations use the funding we give them to provide deserving veterans and their families with free access to quality health care and medical treatment, counseling and psychotherapy services, job opportunities, housing assistance, financial aid, scholarships, family support, and many other services all meant to improve the quality of their lives.
As our way of showing you our gratitude for your donation, we'll promptly mail to you the 100% tax-deductible sales receipt of your auto soon after its sale. This will entitle you to claim the maximum tax deduction when you file your itemized income tax return in the next tax season.
We'll also be hauling your vehicle away without charging you a single dollar. We can collect your donation anywhere in the United States.
However, the best reward you'll get is the priceless feeling of satisfaction, knowing that your act of charity will give our neglected and suffering heroes opportunities to fulfill their most cherished dream: to live a decent and dignified life.
We take almost all types of vehicles, including those that are barely running and with damaged or missing parts.
For more information regarding our donation program, including our quick and convenient donation process, head over to our FAQs page. If you have any questions or concerns, feel free to call us anytime through our toll-free hotline at 877-594-5822. You may also leave us a message here.
Reach Out to Our Hurting Heroes Today!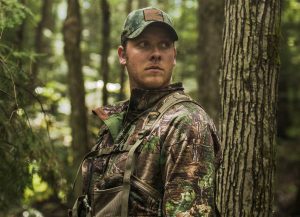 Turning over your spare vehicle to us will be one of the most commendable decisions you'll ever make. Your vehicle donation will go a long way in helping the needy veterans in your area turn their lives around. Call Veteran Car Donations at 877-594-5822 or fill out our secure online donation form now!