December 9, 2020
Colleges with the Best Veteran Programs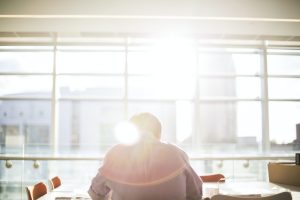 Veterans often face challenges in finding work because their skills and capabilities do not fit the needs of industries hiring new workers. As a result, some former servicemen and servicewomen opt to return to school to obtain degrees in new disciplines or simply complete the units they require to earn their college degrees to make themselves more competitive in the job market. 
Some colleges cater to the different needs of veterans who are going back to school, treating them differently from normal full-time students. This helps vets cope better with going back to school as civilians. 
Colleges With the Best Veteran Programs
Here are some of the colleges with tried and tested programs that fit the veterans' preferences and needs. 
Georgia Southern University
With about 8 percent of its population made up of veterans, the university takes pride in its culture to provide service members, veterans, and their families the opportunity to achieve their academic and professional goals.
By providing optimal educational conditions for its military population, the university is now one of the most preferred universities for vets going back to school.
The University of South Florida
The university makes it a point to work with veterans from the moment they show interest in enrolling in the school and working with the institution even after their graduation. As a result, military-connected students are thriving in the university. No wonder, they even have higher GPAs than normal students. 
Rutgers, The State University of New Jersey
This university tripled its veteran population in the past few years after establishing a veterans center for socialization and an office to process military education benefits on campus. The same benefits are also available for online students. 
The University of Texas at Arlington
This university boasts of 3,100 service members and veterans among its student body, owing to its long experience in working with military-connected students. Among its best practices is the establishment of a program that connects faculty and staff who served in the military to students who also served in the military, making the mentorship more effective given their common experiences and background. 
Colorado State University
Veterans who enrolled in this university reported positive results for every academic measure the military asked for when it comes to military-related personnel. Some 93 percent of vets enrolled in its programs have also completed their courses at the university. 
The University of Nebraska at Omaha
The strong university-wide culture of military support makes this university one of the most sought after colleges for military-related students owing to the university president being a veteran himself. Veterans and military-related students receive priority in the admissions process, discounts, and waivers. The class size is also smaller, giving students more opportunities for focused learning. 
Many Vets Don't Have This Opportunity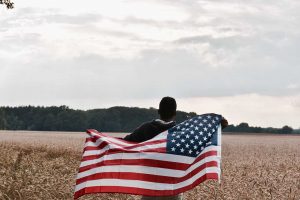 Going to school poses a significant challenge for former servicemen and servicewomen. However, not all veterans get the opportunity to return to university to improve their career opportunities. Many of them are already overwhelmed by the challenges of reintegrating into society due to their inability to find decent work, service-connected disabilities, mental health issues, and extreme poverty due to lack of support, leading to homelessness.
If you have an old and unwanted car that you wish to get rid of, you can use this to extend meaningful assistance to these veterans. All you have to do is to donate that vehicle to us at Veteran Car Donations.
We'll auction off your donation and use the proceeds to support the life-changing programs and services that our charity partners deliver to their veteran beneficiaries. These IRS-certified 501(c)3 nonprofits provide them with financial assistance, free medical treatment, employment opportunities, family support, and other essential services.
As our donor, you'll get to enjoy a maximum tax deduction. You'll also benefit from our free pick-up and towing service, which is available in all parts of the country.
You can donate not just your old car but almost any other type of vehicle that you no longer need.
If you want to learn more about our vehicle donation program, feel free to visit our FAQs page. For inquiries or concerns, reach out to us at 877-594-5822 or send us a message online.
Help Uplift Lives Today
Your donation can help provide the struggling veterans in your community with the tools they need to uplift their lives. Call us at 877-594-5822 or fill out our online donation form to show your support right now!