March 21, 2020
Common Courtesy Day: Give and Receive Kindness on March 21st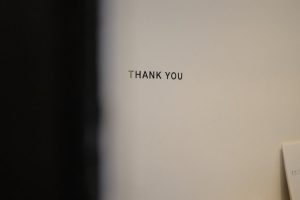 Nothing beats the feeling of making others happy by simply being polite and appreciative. When you hold the door open for a stranger behind you, offer your seat to a pregnant lady on the bus, or greet a passerby with a sincere smile, these little things can brighten up the entire day of the recipients of your kindness. That's the reason why Common Courtesy Day was created.
Taking place every March 21st, this special occasion reminds each of us to treat our fellow humans with kindness and respect. From small gestures such as saying "thanks" to extending our helping hand to our less fortunate neighbors, there are so many ways to spread positivity to the people around us. When you do any of those things, you'll experience a sense of inner peace and contentment.
It Pays Nothing to Be Courteous
Imagine a world where everybody's kind to one another. It won't happen overnight, that's for sure. However, with Common Courtesy Day to remind us to watch our manners, we can do wonderful things such as practicing gracious habits every day. Indeed, common courtesy should be practiced regularly.
It's a good idea to use this day to reflect on your actions. If you feel like you need to work on your character, or that you're not courteous enough, this would be the perfect time to change your ways. You might even inspire your friends, family, and co-workers to do the same.
As the old saying goes, "What goes around comes around." By treating others nicely, chances are, you'll receive the exact same treatment, or perhaps even better.
Here are some of the ways you can invite good karma:
Never forget to say the magic words, "please" and "thank you."
Let another driver go ahead of you.
Cheer up someone who appears down.
Volunteer to finish your neighbor's chores.
Offer to babysit your friend's kids if they're looking for an overnight nanny.
Volunteer at a local food drive.
Visit the elderly wards at a nearby senior care center.
Help an old person cross the street.
Treat your best friend to a spa date.
Surprise your co-workers with your homemade cookies.
Pick up any garbage you find on the ground.
Thank people who matter to you.
Befriend a new employee.
Donate to charity.
Our Former Troops Need Your Help
Did you know that donating a vehicle that you no longer need can transform the lives of our country's disadvantaged veterans? When you turn over your unwanted car to Veteran Car Donations, you'll make it possible for these brave men and women to experience the good and fulfilling life they fully deserved. After all the hard work and sacrifices they made to keep us safe and sound, it's only fair that we return the favor.
We'll convert your old vehicle into a life-saving instrument by auctioning it off and using the proceeds to help fund the essential programs and services being rendered to deserving veterans by our charity partners. These IRS-certified 501(c)3 nonprofit partners provide their beneficiaries and their families with financial assistance, free medical treatment, employment opportunities, family support, and other life-changing benefits.
As our way of thanking you, we'll send you by mail your 100-percent tax-deductible receipt following the sale of your donated vehicle. This receipt will entitle you to claim a top tax deduction in the next tax season. Moreover, you'll also get to enjoy our free pickup and towing services and our quick, convenient, and no-paperwork donation process.
You can donate to us almost any type of vehicle regardless of its age or condition. You can also make your donation wherever you're located since we have vehicle donation programs in all 50 states.
For more information about our work, donation process, or tax deductions, feel free to visit our FAQs page. If you have any inquiries, give us a call at our toll-free hotline 877-594-5822 or contact us online. We'd love to hear from you.
Make Your Donation Now!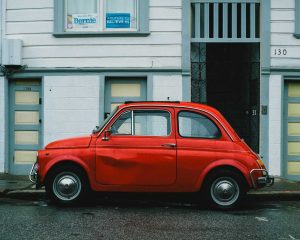 Are you ready to part ways with your no-longer-needed vehicle? Get rid of it for the sake of our nation's struggling heroes today! Call us at 877-594-5822 or fill out our online donation page now!