December 10, 2020
Basic Things You Should Know about the Flu Vaccine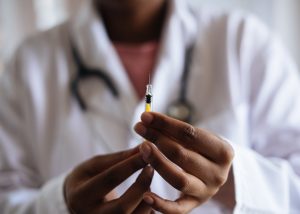 Brace yourselves. The flu season is here once again. While it's always up to you to decide whether getting a flu shot is the right choice or not, it's important to consider several facts before making up your mind.
You may have heard or read about vaccines doing more harm than good to someone's body, or that they aren't really effective when it comes to protecting people from viruses. How true are these claims?
Find out below as we provide the answers to common flu vaccine questions.
Q: Why should I get the flu vaccine yearly?
A: There are tons of reasons why you need to get yourself vaccinated every year, as pointed out by the Centers for Disease Control and Prevention (CDC). Besides keeping you safe from influenza viruses, getting vaccinated lowers your chances of getting hospitalized, makes you less sick if you do acquire the flu, and protects everyone around you. Flu vaccines also help protect pregnant women before and after giving birth.
Vaccination should be done each year for two reasons. First, influenza viruses are constantly changing, which means that the viruses used to make the vaccine also change. Second, protection from the flu vaccine declines over time.
Q: How do flu vaccines work?
A: Flu vaccines give you immunity from influenza viruses. They normally take effect about two weeks after you get the shot. Antibodies that are responsible for fighting the influenza viruses will develop in your body.
By getting a vaccine, your immune system will respond to it the same way it would to the real germ that it has been made to kill or weaken. It will:
Recognize the germ in the vaccine as foreign;
Create antibodies to the germ in the vaccine;
Remember the germ and how to destroy it.
Q: Can the flu vaccine give me the flu?
A: Some people believe that a flu vaccine can actually cause the flu. We're here to debunk that myth. According to the CDC, flu vaccines are made in two ways: either with flu vaccine viruses that have been inactivated or with proteins from a flu vaccine virus.
Viruses are cold-adapted, which means they can only cause infection at the cooler temperatures found within the nose. Your lungs and other areas in your body with warmer temperatures won't be infected.
Q: What possible side effects should I expect after getting a flu vaccine?
A: Although you won't get flu illness from the vaccine, you might find yourself experiencing mild and short-lived side effects such as fever, headache, fatigue, nausea, muscle aches, and soreness on the area where the shot was given. In some instances, it causes fainting. These symptoms, however, are only temporary and won't cause you harm.
Q: Who shouldn't get the flu vaccine?
A: While the vaccine can be administered to anyone 6 months and older, there are some factors to consider. Keep in mind that different flu shots are approved for people of different ages. For instance, the recombinant influenza vaccine (RIV) is only approved for individuals aged 18 years and older, while the adjuvanted and high-dose inactivated vaccines are only allowed for individuals aged 65 years and older.
Kids younger than 6 months are too young to get the flu vaccine. Those who are sick are advised to wait until they fully recover before taking the vaccine.
Q: When's the ideal time to get a flu vaccine?
A: Since it takes about two weeks after vaccination for antibodies to develop in your body, you must get the shot early in fall, before the start of the flu season. Getting vaccinated as early as July or August can most likely bring reduced protection later in the flu season, especially among older people. The CDC suggests everyone to get the shot by the end of October.
Q: Where can I get a flu vaccine?
A: People can get vaccinated in clinics, doctor's offices, certain pharmacies, health departments, college health centers, and in some schools. You don't need to have a regular health care provider to get your flu vaccine.
Q: Is it possible to still get seasonal flu even after getting a flu vaccine this year?
A: Unfortunately, yes. Here's how:
You may be exposed to a flu virus that's not included in the seasonal flu vaccine. Flu vaccines only protect you against three or four common flu viruses.
You may be exposed to a flu virus shortly just before getting your vaccine or within the two-week period that it takes for your body to receive protection.
Despite getting vaccinated, there are people who can still get infected with a flu virus that the vaccine is designed to protect against. This usually depends on age and health factors. Generally, flu vaccines work best among healthy younger adults and older children.
Transform Lives through Veteran Car Donations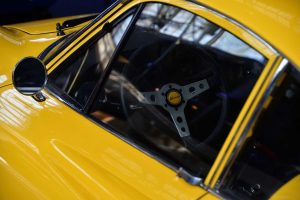 While you're considering whether to take the flu vaccine or not, how about sparing a moment to think of our retired troops who are living miserable lives? These are the men and women who courageously risked their lives to uphold our freedoms and protect our nation's security, only to be left forgotten after their service ended. They're suffering from service-connected disabilities and mental health woes, unable to find decent and stable jobs, and — worse — forced to live on the streets as homeless people for lack of support.
If you have an old vehicle that you no longer need, you can turn it into a vital source of support for these hapless veterans. This transformation will happen once you donate that vehicle to us at Veteran Car Donations. We'll put it up for auction, with the proceeds going to our veteran-focused nonprofit partners.
These IRS-certified 501(c)(3) nonprofit organizations use the funding that we give them to provide deserving veterans and their families with free quality health care, financial aid, housing assistance, employment opportunities, family support, educational scholarships, psychotherapy services, and many other benefits.
You will also reap valuable rewards from your charitable contribution. You'll get to benefit from our fast and free professional towing service. We offer this service to all our donors wherever they're located in the United States.
You'll also have the privilege of receiving a maximized tax deduction in the next tax season.
More importantly, your act of charity will allow you to experience the priceless joy and satisfaction of helping uplift the lives of the suffering veterans and their families in your community.
We accept almost all types of vehicles, including those that are no longer in good condition. You may head over to this page to get a complete idea.
For more information on our vehicle donation program, feel free to visit our FAQs page. For inquiries, send us a message here or reach us at 877-594-5822.
Time to Give Back to Our Vets Today
Our vets have done their part to keep us all safe. Now, it's time to give back and show them our appreciation for their invaluable service. Donate a vehicle to Veteran Car Donations by calling 877-594-5822 or filling out our online donation form now!