March 10, 2022
Don't Let a Winter Illness Take Over the Season!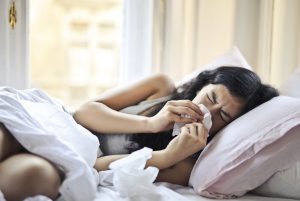 Do you wonder why many people fall ill in the winter season? As explained by infectious disease experts, viruses thrive when the weather is cold and these pathogens remain in the air for a longer time.
If you and your family are cooped up indoors, one cough or sneeze from someone who might already be sick can potentially leave everyone else feeling under the weather. Instead of letting a winter illness take over the season, you need to think and act ahead to keep you and your loved ones healthy.
3 Common Winter Illnesses and How to Prevent Them
The cold weather gives everyone a good excuse to doll up in their winter finery and indulge in delicious food, festivities, and vacations. However, when the temperature dips, it brings with it health issues that you need to watch out for. Veteran Car Donations has pulled together the most common winter illnesses and how you can prevent them.
The Common Cold
The common cold is caused by a bug called the rhinovirus, which tends to thrive in cooler weather. This upper respiratory tract infection affects people of all ages, with the rate going higher among children. Furthermore, it develops within a day or two following the viral transmission and lasts up to 10 days. The signs and symptoms of a cold include the following:
Headache
Fatigue
Watery eyes
Stuffy or runny nose
Sneezing
Coughing
Sore throat
You can prevent it by getting enough sleep, eating nutritious foods, drinking plenty of water, staying away from people who are sick, and washing your hands with soap and water. You can use an alcohol-based hand sanitizer with at least 60% alcohol if soap and water aren't available.
Strep Throat
Also known as a sore throat on steroids, strep throat is caused by bacteria called group A Streptococcus (group A Strep). This acute infection usually affects children during the winter months. In most cases, it takes two to five days for a person exposed to group A Strep to become ill. The most common symptoms of strep throat are the following:
Headache
Fever
Red and swollen tonsils
Swollen lymph nodes
Difficulty and pain when swallowing
Good hygiene practices can help prevent group A Strep infection. Be sure to wash your hands often especially before preparing foods or eating and after sneezing or coughing. If soap and water aren't available, you may use an alcohol-based hand rub. It's also best to disinfect all frequently touched surfaces such as doorknobs and toys.
Flu
This winter illness is caused by influenza viruses. It is highly contagious and affects around 8% of the American population each season. The common signs and symptoms of this viral respiratory illness include:
Feeling feverish or chills
Fever
Sore throat
Stuffy or runny nose
Cough
Body aches
Fatigue
Vomiting
Diarrhea
Thankfully, flu is a vaccine-preventable disease. Be sure that everyone in your family gets a flu vaccine each year. It's also best to practice good oral hygiene and proper coughing and sneezing etiquette.
Many Veterans Face Much Tougher Challenges
Winter illnesses can hit anyone, even our battle-hardened veterans. However, these temporary illnesses are nothing compared to the much bigger challenges many of our former troops face in life. Those facing these challenges include the veterans in your community who are reeling from homelessness, inability to find jobs, service-connected disabilities, and more serious illnesses, including mental health conditions.
You can extend them a helping hand by simply donating your old and unwanted car to Veteran Car Donations. We will use your donation to help them turn their lives around.
Our team will auction off your auto and use the proceeds to support the life improvement programs and services of our veteran-focused charity partners. These IRS-certified 501(c)(3) nonprofit organizations provide deserving veterans with free quality health care, financial aid, housing assistance, employment opportunities, family support, educational scholarships, psychotherapy services, and many other benefits.
As our donor, you'll get to enjoy the maximum tax deduction based on the selling price of your vehicle during its auction. We'll send you the 100% tax-deductible sales receipt of your car within days after its sale. You can then use this receipt to claim your tax write-off in the next tax season.
You'll also benefit from our free pickup and towing service, which is available to our donors in all parts of the country.
Above all, you'll experience a deep sense of personal satisfaction knowing that you're giving back to those who risked their lives to serve and protect our country.
We take nearly all vehicle types regardless of their year, make, model, mileage, or working condition.
Head over to our FAQs page to get more information about our vehicle donation program, particularly our quick and hassle-free donation process. For your inquiries or concerns, call us anytime through our toll-free hotline at 877-594-5822 or message us here.
Touch the Lives of Our Heroes Today!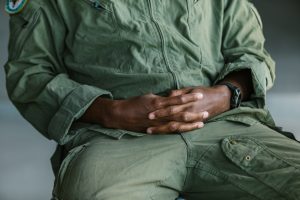 Want to touch the lives of our nation's heroes? You can easily do that with a simple vehicle donation. Call Veteran Car Donations at 877-594-5822 or fill out our secure online donation form now!