August 16, 2019
Company Spotlight: Veteran Roasters
For all you coffee lovers out there, here's some wonderful news: You can make a difference in the lives of our nation's heroes by simply buying your favorite caffeinated beverage. How's that possible? It's all because of Veteran Roasters!
Established in 2017, Veteran Roasters is a wholesale company that seeks to provide needy and disadvantaged vets with opportunities to improve their living conditions. While the company focuses on selling its quality coffee to hotels, restaurants, and companies holding corporate events, you can also purchase the product directly from its official website. Since its foundation, the company has employed a number of veterans and trained many others for potential jobs in the coffee industry.
Branden Marty, founder of the company and also a Navy veteran himself, explained that his company's mission is centered on "providing opportunities to those whose transition back after their service didn't go as they hoped or planned." He went on to say that everyone in the company gets to connect easily with one another since they all share similar experiences.
Where Do the Sales Go?
All proceeds earned by Veteran Roasters go directly to their charity partner, Rags of Honor 1, an organization that supports struggling veterans all over the country. Apart from providing job opportunities, the charity also helps former military members pay for their life needs, including child care and housing.
Partnership with Another Company
Veteran Roasters has a direct partnership with Passion House Coffee Roasters. The Chicago-based company, owned and managed by Joshua Millman, has been supporting Veteran Roasters in its effort to help homeless and destitute veterans by providing them jobs in the coffee industry.
Coffee isn't the only drink Marty intends to turn into a successful business. He has just collaborated with Chicago Cubs Manager Joe Maddon, and the two have created a new beer, which they call "Joe Maddon's Try Not to Suck" German Lager. They use the money they collect from beer sales to fund Rags of Honor 1 and Maddon's Respect 90 Foundation. The latter is a nonprofit that seeks to address the problem of homelessness among veterans.
Branden Marty's Journey
Never in a million years did Marty imagine himself owning a coffee company, let alone starting a small business. Growing up, he enjoyed listening to stories his grandfather shared while serving as a World War II pilot. His fascination about his grandpa's life led little Branden Marty to dream of joining the military one day.
Sure enough, he pursued his childhood ambition, enlisting in the Navy as a helicopter pilot in 2002. Eleven years later, Marty left service as a lieutenant commander to start his post-military career as an aide to several decorated generals.
After traveling the world and assisting top generals, the Veteran Roasters owner found another employment opportunity as a Wounded Warrior program coordinator for the Midwest region at Naval Station Great Lakes. It was there that he met fellow veteran and small-business owner Mark Doyle. A former contractor who had served time in Afghanistan, Doyle is the founder of a military-style apparel company, coincidentally also named as Rags of Honor.
Marty developed an interest in growing his own coffee business right after his encounter with Doyle. However, he did not want it to be just a business endeavor but one that can impact the lives of homeless and unemployed veterans.
Realizing that a large number of veterans are suffering from such major issues, he decided to take matters into his own hands. With his passion, drive, and commitment to give back to our heroes, Marty was able to establish Veteran Roasters with the help of Passion House Coffee Roasters owner Joshua Millman.
Coffee, as described by Millman, isn't simply a way to stay awake while studying or working. For him, it's a way to bring people together, particularly veterans. "Maybe it's about dreaming together about potential businesses to start or even debating. All of that happens over a cup of coffee," said Millman.
As for Marty, he believes that his coffee is pretty good and is "both much better and worthy of the cause for which it is being sold." Although most of his customers buy the initial bag to get involved, he really hopes that they keep on buying the product because of the coffee's quality.
Another Simple Way to Impact the Lives of Needy Vets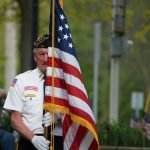 Besides getting yourself a bag of Veteran Roasters coffee, you can also extend meaningful assistance to our nation's heroes by donating your old and unwanted vehicle to Veteran Car Donations. We'll auction off your donated vehicle and use the money generated from the sale to support the programs of our IRS-certified 501(c)3 nonprofit partners that are dedicated to helping uplift the lives of needy veterans and their families. Their programs provide deserving vets with mortgage-free and specially adapted homes, free mental health care, employment opportunities, job training, transitioning assistance, education scholarships, financial assistance, life skills training, counseling, and many other benefits.
While your vehicle donation will directly impact the lives of our veterans, you will also benefit since your donation will entitle you to a top tax deduction after your vehicle is sold at auction. Moreover, you'll get to enjoy our free pickup and towing services and our quick and hassle-free donation process.
For more information, visit our FAQs page. If you have questions, call us anytime at 877-594-5822 or send us a message online.
You can donate to Veteran Car Donations by filling out our secure online donation form or calling us at our toll-free hotline. We accept donations of nearly all types of vehicles wherever you are in the United States since we have car donation programs in all 50 states.
Give Back to Our Veterans
Extend a helping hand to the struggling veterans living in your community, Call us at 877-594-5822 and give back to our heroes with your car donation!