December 9, 2021
What Happens When You Get Convicted for DUI?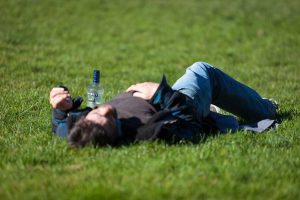 Driving under the influence is one of the most common criminal offenses in the country. Depending on the severity of the case, consequences can range from fines and license suspension to jail time.
A DUI conviction can leave a psychological mark on offenders, particularly in cases that resulted in serious or fatal accidents.
As in other crimes, penalties for DUI depend on state laws. Certain states impose strict penalties, while others aren't as strict.
Here's how a motorist may be punished if they get caught driving while intoxicated:
Fines
In most cases, drivers arrested for drunk driving pay fines as a penalty. While DUI fines vary by state, the factors that increase jail time are the same ones that increase the fines imposed on the offender.
Typically, a standard first DUI conviction may merit a fine ranging from $500 to $2,000. Fines imposed for subsequent offenses, as well as DUI that involves aggravating factors, can be much higher.
Driver's license revocation
Another reason to avoid driving when you've had one drink too many is that a DUI conviction can get your driver's license suspended for a long period and even revoked. Suspension periods are usually tied to the number of prior convictions a driver has incurred.
For instance, in Washington D.C., the suspension period for a first-time DUI offense is 90 days. The second offense (within seven years after the first offense) is a two-year suspension. For the third DUI offense (within seven years after the second offense), the driver will have their license canceled for three years. Drivers who refuse to take a blood, breath, or urine test are candidates for longer license suspension.
Alternative forms of punishment
Many states offer alternative sentencing offers, such as treatment for substance abuse, substance abuse education and programs, and community service. Judges in these states may use any of these options instead of imposing fines or jail time. They may also combine these alternative forms of punishment with other penalties.
Employment
A DUI conviction can also put one's job at risk. Not only will court dates, jail time, and community service interfere with the work schedule of the offending motorist, but their employer may also find grounds for their suspension or termination.
Moreover, if a DUI convict is on the hunt for a job, their chances of getting an interview may be low since most companies are uncomfortable hiring applicants with a DUI history.
Auto insurance rates
Insurance companies consider drivers who have been convicted of DUI as high-risk drivers. That said, if you happen to be one such driver, expect your auto insurance rates to skyrocket. They may double or triple for years. Worse, your insurer may even terminate your coverage altogether.
Juvenile offenders
Minors with a DUI conviction may face penalties that are a bit different from those imposed on adults. Most states have zero-tolerance laws that prohibit anyone younger than 21 years to drive even with extremely low levels of alcohol in their system. These offenses normally come in the form of fines and license suspension, with jail time not being an option.
Give Hope to the Needy Vets in Your Area
You can avoid getting a DUI conviction by not drinking before driving. It's as simple as that.
However, some problems in life are not so simple to avoid. Take the case of the suffering veterans around us. Following their separation from the service, they suddenly found themselves living miserable lives. They never got the chance to prepare for their transition to civilian life. They never realized that they would end up jobless for a long time to the extent that they found themselves unable to pay their monthly house rent, eventually leading to homelessness after their eviction. Many of them also suffer from service-connected disabilities and illnesses, including mental health disorders.
The good news is that you can help these suffering vets turn their lives around. All you have to do is donate an unwanted vehicle to us at Veteran Car Donations.
We'll have your vehicle auctioned off, with the proceeds distributed to reputable veteran nonprofit organizations that are in partnership with us. These IRS-certified 501(c)(3) nonprofits use the money to provide needy veterans and their families with free quality health care, financial aid, housing assistance, employment opportunities, family support, educational scholarships, psychotherapy services, and many other benefits.
You, too, will benefit from your charitable contribution. You'll get to enjoy our free professional towing service and our quick and convenient donation process where you don't have to do any paperwork. On top of that, your gift will entitle you to receive the maximum tax deduction in the next tax season.
Aside from the material rewards in store for you as our donor, you'll also be privileged to enjoy a most satisfying donating experience, knowing that your act of charity will help transform the lives of our nation's suffering heroes.
We accept almost all types of vehicles, regardless of their age or condition. You don't need to have your car fixed if it has dents or scratches. We'll take it as it is.
You can also make your donation wherever you are in the country since we have vehicle donation programs in all 50 states plus the District of Columbia.
Want to learn more about our vehicle donation program? Go visit our FAQs page. If you have any questions for us, call us at 877-594-5822. You may also send us a message online and we will get back to you ASAP.
Make a Difference in the Lives of Our Hurting Heroes Today!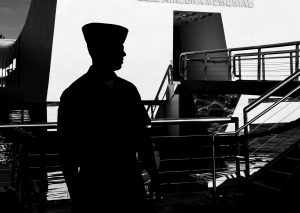 We owe our freedoms and security to the courageous men and women who have served in the military. It's time to repay them for their invaluable service with a simple act of charity by way of a vehicle donation. Call Veteran Car Donations at 877-594-5822 or fill out our secure online donation form now!