April 3, 2019
Consider Becoming an Organ Donor this April—It's National Donate Life Month!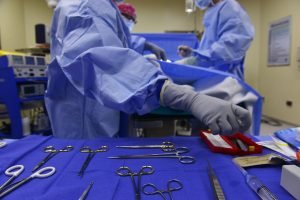 Did you know that 20 people die every single day in the United States while waiting for an organ transplant? Although there are thousands of Americans who have signed up as donors, the number still needs to grow as more and more people are being added to the waiting list of patients needing organ donations. Hopefully, the observance of National Donate Life Month this April will encourage more selfless people to donate their organs, thus saving more lives.
Taking place in April of each year, the nationwide event invites people throughout the country to register as organ, eye, or tissue donors. It also encourages the public to do their part to help raise awareness about organ donation. During the observance of the event, organ donors and all the men and women who were able to benefit from their donations will be given the recognition they rightfully deserve.
Each year, the National Donate Life Month has a different theme. This year's theme is said to have been inspired by bicycles, which should explain their slogan, "Life is a beautiful ride." Since a bicycle represents progress and moving forward, Donate Life America felt that it was an ideal choice, believing that it would be the perfect metaphor to describe the patients' journey of transplantation and recovery.
Anyone can be a hero by being an organ, eye, or tissue donor. If ever you decide to become one, you'll be saving not just one life but eight lives—that's the maximum number of patients who can benefit from a single organ donation. Imagine the immeasurable happiness you'll get to spread to these individuals and their families with your selfless act.
Different Ways to Mark the Occasion
Not sure if you can be a potential donor? Well, there are other ways to observe this month-long event. Here are some of them:
Let your friends, family, neighbors, and co-workers know that you genuinely support the needs of patients seeking organ donations. Who knows, your message might even inspire some of them to register and volunteer as donors.
Wear anything blue and green on April 13.
In case you're not aware, the 13th of April is the National Blue and Green Day, which is basically the day for everybody to show their support for the cause of organ donation. Don't forget to mark the date on your calendar!
Host or attend a fundraising event.
Fundraisers are a great way to help out local medical facilities or nonprofit organizations involved in organ donations. If you can't organize your own, you can always join one in your community.
Serve as a volunteer at an organ bank.
If you can't donate an organ, you can still make a difference by working as a volunteer at an organ bank in your area. They'll need all the help they could ask for during the month-long event.
Order a Donate Life license plate.
Here's a creative way to promote organ donation awareness to just about anyone on the road: Customize your license plates!
Another Meaningful Cause You Can Support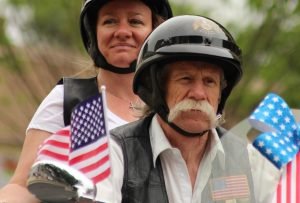 If you're not ready to donate an organ or tissue but are eager to support the brave men and women of our military who need organ donations to survive as well as those with other pressing needs, you can do so by taking part in Veteran Car Donations' vehicle donation program. Donating your old and unwanted vehicle for the benefit of both our active-duty troops and veterans will give you the chance to be a hero to our heroes!
We auction off all vehicles donated to us and use the proceeds to support the programs of our IRS-certified 501(c)(3) nonprofit partners that are dedicated to caring for our needy brothers and sisters in arms. Your donation will allow those who have separated from the service to experience a smoother transition to civilian life. They'll receive benefits such as mortgage-free and specially adapted homes, free mental health care, employment opportunities, job training, transitioning assistance, tutoring support, education scholarships, financial assistance, life skills training, counseling, and many more!
In return for your charitable contribution, you will get a set of rewards including a 100% tax-deductible receipt that will enable you to slash your tax bill.
For more information on our car donation program, check out our FAQs page. For inquiries, you can call our toll-free 24/7 hotline 877-594-5822 or send us a message online.
You can donate to Veteran Car Donations by either calling us or filling out our secure online donation form. We accept donations of nearly all types of vehicles wherever you are in the United States since we have car donation programs in all 50 states.
Make a Difference in the Lives of Our Heroes!
To meaningfully observe National Donate Life Month this April, why not give away something you no longer need but will help save or uplift the lives of others? Call us at 877-594-5822 and make a difference in the lives of our veterans and active-duty troops with your car donation!