September 17, 2019
Constitution Day: A Time to Be Proud of Our Citizenship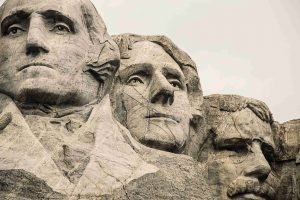 September 17 marks a special event for all Americans. It's that day in 1787 when our very own Constitution was signed and adopted by the delegates to the Constitutional Convention in Philadelphia. That's right, it's Constitution Day!
Also referred to as Citizenship Day, this national observance reminds every American to recognize the importance of the nation's Constitution and the responsibilities of all citizens. It also serves as an occasion for us to express how proud we are to be born in the Land of Opportunity.
To celebrate this annual event, the U.S. president may issue a proclamation calling on government officials to display the country's flag on government buildings. People would also be invited to observe the event in schools, churches, or other suitable places. These establishments are likely to display the U.S. flag to commemorate the event.
Various activities and programs are held every year, with the Center for Civic Education and the U.S. Department of Education providing students a range of topics about the observance.
If the event falls on a weekend or another holiday, Constitution Day is moved to a weekday, either during the previous or following week.
Simple Ways to Take Part and Show Your Patriotism
There are tons of ways to get involved on Constitution Day – from reading about our nation's history and the significant figures that shaped our nation to posting and sharing information about this online,
Simply letting the whole world know that you're a proud American citizen can be a great way to celebrate the occasion. For emphasis, you can post a picture of yourself in a red, white, and blue get-up!
If you're all about feeding your brain with insightful facts, you might want to visit your local library and read materials about our Constitution. No time to go out? The Internet's here to save the day!
Another way to celebrate Citizenship Day is by watching inspirational films about our nation's independence. Whether it's about the American Revolution or one that features the life of a former president, be sure that you have a bowl of popcorn around when you watch the film.
Show Your Appreciation to Our Former Troops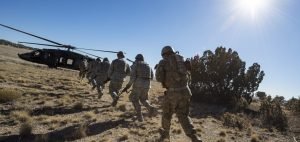 One meaningful way of celebrating Constitution Day is by thanking all the brave men and women who have fought for our country. You can convey your gratitude for their invaluable service to our nation by donating a vehicle you no longer need to Veteran Car Donations.
Whether you're donating a hardly running motorcycle or a camper that your family no longer needs, we'll gladly turn it into a fund-generating tool. We'll sell it at an auction and use the proceeds to support our IRS-certified 501(c)3 nonprofit partners in providing needy and deserving veterans in your community with essential medical care, shelter, food, mental health services, employment opportunities, job training, education scholarships, and many other benefits.
While your vehicle donation will directly impact the lives of our veterans, you will also benefit since your donation will entitle you to a top tax deduction after your vehicle is sold at auction. Moreover, you'll get to enjoy our free pickup and towing services and our quick and hassle-free donation process.
To get started with your vehicle donation, you only need to fill out our online donation form or call us at 877-594-5822. We'll handle everything else for you.
If you want to learn more about our vehicle donation program, feel free to reach out to us by either calling us or filling out our online donation form. You can also make your donation wherever you are in the United States since we have vehicle donation programs in all 50 states.
For more information, check out our FAQs page. If you have certain questions in mind, feel free to call us at our toll-free 24/7 hotline or send us a message online.
Uplift Lives on Constitution Day with Your Vehicle Donation
Celebrate Constitution Day in a special way by donating a vehicle for the benefit of our nation's heroes. Call us at 877-594-5822 and help uplift their lives with your car donation!