December 10, 2021
Is It a Good Idea to Install a Dash Cam?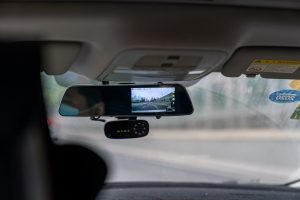 With prices of dash cams continuing to drop, this car gadget has become increasingly popular among drivers across the country.
A dash cam, or dashboard camera, is a small digital video camera mounted on your car's dashboard or windshield to capture the view of the road. It's designed to record video and audio whenever your vehicle is on the move.
Is buying and installing this device worth it? Some say having a dash cam is great as they feel more secure with a fixed video camera around. However, others find the gadget impractical and a waste of money.
To help you decide on whether to purchase a dash cam or not, Veteran Car Donations breaks down the pros and cons of having this accessory in your car.
Advantages of Having a Dash Cam
Solid proof
Most drivers install dash cams to ensure that they have clear evidence whenever they get in a road accident or witness one. Since the device is placed strategically in your vehicle, any accident which you happen to get involved in or see before your own eyes will be recorded.
Having video footage readily available can protect you when you need to talk to the police, your attorney, or your insurance company. Think of a dash cam as your eyewitness.
Extra security
Thanks to the GPS feature of a dash cam, you can track and possibly recover your car in case it gets stolen. However, not all dash cam models offer this feature, so be sure to look for one that has GPS.
Lower insurance premiums
Looks like you don't have to worry about spending money to purchase a dash cam. It's because you'll get your money back in the form of a discounted insurance premium.
Some insurers recognize the accident prevention feature of a dash cam, which is why they offer drivers a discount on their insurance if they have the device installed in their cars.
Disadvantages of Having a Dash Cam
Distraction
Ironically, although dash cams are reliable for capturing evidence of road accidents, they might also be the cause of one. A dash cam can create a blind spot while driving, considering that it's placed on either the dashboard or windshield.
Intrusion
Having a dash cam may also mean putting your privacy at risk, especially since your footage can easily be uploaded to social media with just a single click. It may also not be a good idea for your passengers who don't want their every move captured on video. Plus, if you're the one at fault for causing a mishap, there will be clear evidence shown against you in court.
Can attract thieves
Since a dash cam is usually positioned in plain sight, it tends to attract passersby with itchy fingers. The socket that connects the device to its power source can easily be removed. Though such an incident rarely happens, it's something to consider before you buy a dashboard camera.
Help Transform the Lives of Our Struggling Heroes
While deliberating whether or not to install a dash cam in your new car, how about giving your old vehicle a fitting retirement by donating it to a charity that supports a worthy cause? When you hand it over to us at Veteran Car Donations, we'll use it to improve the living conditions of the struggling veterans in your community.
Your donation will help them overcome the major challenges they face — from unemployment and homelessness to service-connected disabilities and physical as well as mental issues.
We'll auction off your vehicle and use the proceeds to support the life improvement programs of our nonprofit partners. These IRS-certified 501(c)(3) nonprofit organizations use the funding we give them to provide deserving veterans with free quality health care, financial aid, housing assistance, employment opportunities, family support, educational scholarships, psychotherapy services, and many other benefits.
As a donor, you'll be rewarded with a top tax deduction in the next tax season. You will also benefit from the free professional towing service that we will provide you wherever you are in the country. Just let us know when and where you want your car picked up, and you're all set.
We accept almost all types of vehicles, including those that are no longer running. Head over to this page to learn what else we take besides cars.
If you have any questions for us, feel free to reach us anytime through our toll-free hotline at 877-594-5822 or leave us a message here. Visit our FAQs page for more information about our donation program, including our quick and easy donation process.
Repurpose Your Old Car Today!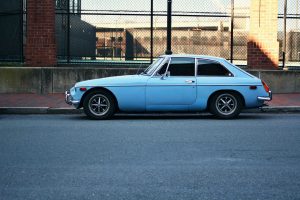 It's time to part ways with your old automobile and give it a new and worthy purpose. Allow us to turn it into a powerful tool to uplift the lives of our nation's hurting heroes. Call Veteran Car Donations at 877-594-5822 or fill out our secure online donation form now!