November 7, 2021
Time to Set Our Clocks Back by an Hour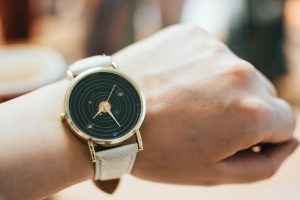 Be sure to mark November 7th on your calendar and jot down a reminder to adjust your clocks back an hour early at or before 2 a.m. That's right — it's the end of Daylight Saving Time or DST!
As we're counting down the days, let's debunk four of the most common myths surrounding what some people consider as a perplexing event.
Myth #1: Benjamin Franklin was responsible for inventing Daylight Saving Time.
Many people believe that it was the U.S. Founding Father who came up with the whole concept of DST. The reality is that it was a British builder by the name of William Willett who conceived the idea.
Sometime in 1905, while on an early morning horseback ride on the outskirts of London, Willett noticed that the shutters of neighboring houses were still closed even though the sun had already risen. This observation led him to suggest setting the time 20 minutes ahead on all four Sundays of April and reverting it on the Sundays of September.
Even though his theory was rejected numerous times, Willett never gave up. He spent much of his money just to persuade the British Parliament to consider the idea. In May 1916, the lawmakers finally gave in as they passed a bill introducing the first daylight saving in the world. Sadly, Willett was no longer alive to see his efforts coming to fruition.
Myth #2: Everyone observes daylight saving time.
While adjusting the clock to begin and end DST is standard practice in most parts of the United States, not all states and territories of the country observe it, Hawaii, Arizona (except the Navajo Nation), and the overseas territories of American Samoa, Guam, the Northern Mariana Islands, Puerto Rico, and the United States Virgin Islands don't observe DST. Also, many other countries don't follow the tradition. Countries located below or along the equator don't implement time shifts since daylight hours seldom change from season to season.
Approximately 70 countries observe DST. Most parts of Asia and Africa aren't participants because they're tropical places and they don't see any point in moving their clocks forward.
Myth #3: Farmers loved daylight saving time.
The belief that DST was developed to help farmers with their harvests has become so ingrained in everybody's minds that it has turned into one of the most common misconceptions to date.
This is far from the truth. Farmers were highly opposed to the proposals, according to author David Prerau, whose 2009 book Seize the Daylight focuses on the history of the time shift. The farmers argued that the transition would not only lower their productivity but would also make life a lot more challenging for them.
Myth #4: It's called "daylight savings time."
If you're among those who use "savings" instead of "saving," you've got it wrong. For whatever reason, many people use the plural form when talking about the time change. It has always been "daylight saving time."
A Meaningful Way to End Daylight Saving Time
Want to say goodbye to DST by doing something impactful? Here's a great idea: Donate an unwanted vehicle to us here at Veteran Car Donations!
Doing so will allow you to help uplift the lives of the disadvantaged veterans in your area. These are the men and women who bravely fought for our nation, risking their lives just to keep us safe and preserve our freedoms. Now that they've separated from the service, they're left to fend for themselves — with thousands of them ending up struggling with poverty, joblessness, homelessness, service-connected disabilities, as well as physical and mental illnesses.
Your auto donation can help turn their lives around. We'll sell it and use the proceeds to support the critical life improvement programs of our veteran-focused nonprofit partners, all of which are IRS-certified 501(c)(3) nonprofit organizations.
Thanks to you, the struggling veterans in your community will be able to receive financial aid, free medical treatment, employment opportunities, family support, psychological services, housing assistance, and other benefits.
By being a donor, you get to enjoy your share of rewards, including a fast and convenient donation process, free towing of your car anywhere in the United States, a top tax deduction, and the satisfying experience of helping uplift the lives of our nation's heroes.
You can give us almost any type of vehicle regardless of its age or condition. You don't even have to get it fixed before we collect it from you. We'll gladly take it as it is.
If you have any questions or concerns, feel free to call us at 877-594-5822 or send us a message here. If you're interested to learn more about our donation process, head over to our FAQs page.
Now's the Time to Show Our Heroes You Truly Care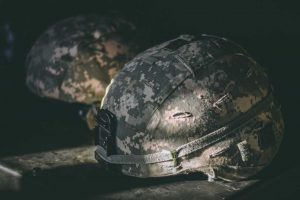 An act as simple as making a vehicle donation can go a long way in transforming the lives of our suffering veterans. Call Veteran Car Donations at 877-594-5822 or fill out our online donation form now to get started!