December 27, 2020
4 Biggest Misconceptions About Military Life Debunked – Separate Fact from Fiction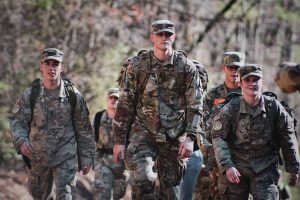 Most of us only get to have a glimpse of what life is like in the military through the movies that we watch. Although some of these films accurately depict what goes on in real life, many of them fail to hit the mark. As a result, a knowledge gap has never become more evident when it comes to what a regular civilian knows about the military.
To prove this point, a study found out that only 50% of individuals between the ages of 17 and 35 could identify all active-duty military services and a shocking 36% were clueless about the difference between an enlisted person and an officer. With only an estimated 0.4% of the entire U.S. population serving in the military, the rest need to get their facts straight about what's it like to be working in the armed forces.
What Life is Like in the Military
Although non-military folks mean well, most of them falsely believe in myths that real-life military people find extremely annoying. Contrary to what some civilians may assume, not all military housing areas look fabulous and picturesque and life in the military is not all about heavy drama and romance. To help you separate fact from fiction, Veteran Car Donations debunks the four biggest myths about military life:
MYTH 1: Women in the military get penalized if they get themselves pregnant.
No, this isn't true. In fact, the Department of Defense has authorized 12 continuous weeks of paid maternity leave for active-duty servicewomen. This doubles the standard of six weeks for most of the services so that new mothers can have sufficient time spent on recovery and bonding with their newborns.
MYTH 2: It would be difficult to stay in touch with family and friends.
This is far from the truth. With today's technological advancements, staying in contact with loved ones through Facetime, Skype, or other video-chatting apps has never been easier. In fact, deployed service members can communicate with their spouses and kids while serving even in remote areas across the globe.
MYTH 3: You won't be able to pay for college.
Did you know that in the past decade alone, over 2.3 million veterans were able to pay for their college education with the help of the GI Bill?
Aside from this, the GI Bill offers former service members various options to choose from such as the Montgomery GI Bill, which is specifically designed for active-duty, select reserve troops, and veterans with disabilities. Another option includes the Post-9/11 GI Bill, which offers a living allowance, cash for textbooks, transferrable educational benefits to service members' spouses or children, and financial assistance for their tuition fees. Furthermore, service members who prefer to obtain their degrees while on active duty have the option to train college students for future service through the Reserve Officers' Training Corps (ROTC).
MYTH 4: All service members only go through one deployment.
Most people have this misconception that folks in the military only get to deploy once. The truth is that it's very common for service members to be deployed every other year. While each military branch follows a different deployment schedule, most active-duty troops get deployed a couple of times throughout their career.
You Can Help Our Struggling Veterans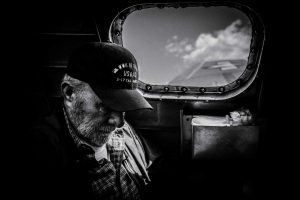 Do you have an extra car and a soft spot for the brave men and women in your community who served in the military, particularly those who are facing difficulties in their transition to civilian life? If so, donating a vehicle to Veteran Car Donations is the perfect way to help those who have put their lives on the line to defend our nation. With your contribution, they can receive various forms of assistance from our IRS-determined 501(C)3 nonprofit partners.
We will auction off your donated car and transfer the proceeds to our charity partners, enabling them to render services to more needy veterans and their families living in your area. These are our former troops who are burdened with service-connected disabilities and illnesses, including mental health issues, unemployment, lack of support, and homelessness due to extreme poverty.
Your donated vehicle will help our charity partners in providing them with quality health care, financial aid, housing assistance, employment opportunities, family support, educational scholarships, psychotherapy services, and many other benefits.
As a donor, you'll get to have your unwanted car picked up for free by a professional towing company wherever you are in the country and wherever you had your vehicle parked at a date and time of your choice.
On top of that, a huge tax break awaits you in the next tax season once we mail to you the 100% tax-deductible sales receipt of your sold car within 30 days following its sale.
You can donate almost any type of vehicle whether in good condition or not.
To get more information about our donation process and donors' benefits, check out our FAQs page. If you have any concerns or inquiries, give us a call at 877-594-5822 or write to us here.
Ready to Donate?
Our veterans willingly put their lives on the line to keep us safe and protected. Now is the time for us to give back to them. Thanks to your donation, they will get great opportunities for improving their living conditions. Call us at 877-594-5822 or fill out our online donation form to make a vehicle donation now!