December 15, 2019
December 15 – Bill of Rights Day: 7 Facts You Should Know
In November 1941, President Franklin D. Roosevelt proclaimed December 15 as Bill of Rights Day.
That was the day in 1791 when the first 10 amendments to the Constitution, later known as the Bill of Rights, were ratified by the U.S. Congress. Those amendments protect the most fundamental rights enjoyed by all Americans – freedom of speech, protest, conscience, and guarantees of equal protection under the law.
In his address, Roosevelt described the document as "the great American charter of personal liberty and human dignity." He urged all Americans and government officials to mark the day by displaying their country's flag on all government buildings. He likewise invited the American people to observe the day "with appropriate ceremonies and prayer."
This year marks the 228th anniversary of the Bill of Rights ratification. To celebrate the momentous event, here are seven facts you should know about our Bill of Rights:
James Madison, a member of the newly created U.S. House of Representatives, was the person who drafted the Bill of Rights in 1789. He drew inspiration from the Virginia Declaration of Rights.
Ironically, the English Bill of Rights also served as an inspiration for the first 10 amendments to the U.S. Constitution. Both shared several guarantees, one of which is the right to petition.
New Jersey was the first state to ratify the Bill of Rights on November 20, 1789.
Unfortunately, when the Bill of Rights was drafted, the "people" stated in the amendments only referred to wealthy white men, excluding women and people from other races living in the United States at the time of ratification. It wasn't until 130 years later when the Bill of Rights became applicable to all American citizens.
There were actually 12 proposed amendments, but two of them were not ratified because they did not have anything to do with the guaranteed rights of American citizens. The first addressed the number of constituents for each representative while the second was about the compensation for members of Congress.
There were 14 handwritten copies of the Bill of Rights commissioned by President George Washington – one for each of the original 13 states to sign and one for Congress. Although North Carolina's copy was stolen by a Union soldier during the Civil War, it was retrieved in 2003 by an F.B.I. agent during an undercover mission.
The Bill of Rights is displayed at the Rotunda of the National Archives Building in Washington, DC. 
Celebrate Bill of Rights Day with Veteran Car Donations
As we are reminded to uphold and defend our rights as citizens of the United States on December 15 – Bill of Rights Day, let's not forget our veterans who played a key role in protecting and defending our nation. Many of them continue to struggle in their transition to civilian life, saddled by lack of employment, service-connected disabilities and mental health issues, lack of support, and homelessness.
If you've always wanted to show them your gratitude and appreciation for what they've done for our nation, today is as good a time as any to extend a helping hand to them. An easy way to do this is by donating any type of vehicle that you no longer need or use to Veteran Car Donations. We work every day to make sure that the needs of our underserved vets are accommodated. We take vehicle donations, auction them off, and use the proceeds to support the programs and services of our veteran-focused nonprofit partners. These IRS-approved 501(c)(3) nonprofit organizations provide their beneficiaries with free access to mental health services and other essential medical care, employment opportunities, job training, education scholarships, mortgage-free and specially adapted homes, transitioning and financial assistance, counseling, and many other benefits.
To thank you for your generosity, we'll mail to you your 100-percent tax-deductible receipt within 30 days following the sale of your donation at auction. This will allow you to claim a top tax deduction from the IRS when you file your itemized tax return in the next tax season.
For more information regarding our donation process, tax deductions, or anything else related to our donation program, visit our FAQs page. If you have any concerns, feel free to call us at 877-594-5822 or send us a message online.
Give Our Former Troops a Chance to Enjoy Life Once Again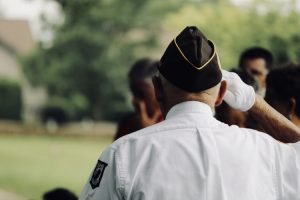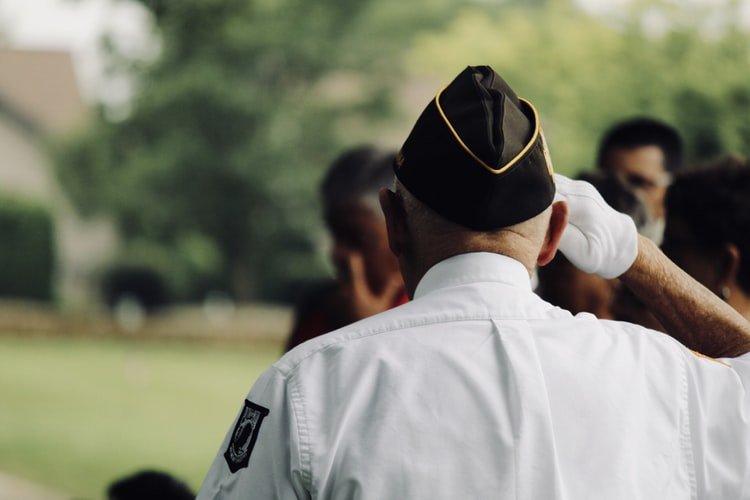 If it weren't for these courageous men and women, we wouldn't be where we are right now. Now that they've done their part to protect us, it's only fitting to show them that we care for them. Call us at 877-594-5822 or fill out our online donation form and help transform their lives with your car donation now!