December 10, 2019
December is National Impaired Driving Prevention Month – Drive Safe and Be Merry!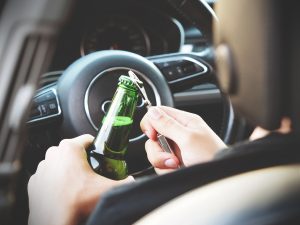 With so many dinner parties and other festive events taking place in December, it's no surprise that more alcohol-related road accidents happen during this month than in other months.
In 2015, after seeing the alarming statistics on fatal road accidents brought about by impaired driving, then-president Barack Obama proclaimed December as National Impaired Driving Prevention Month. This month serves as a reminder for everyone to practice safe driving, especially at night. At this time of the year, expect to see numerous campaigns and educational events throughout the country underscoring the need to take measures to prevent vehicular accidents.
Key Preventive Measures to Take
We have a feeling that pretty much like everybody else, you will be enjoying the booze and cocktails in the parties you'll be attending this holiday season – and we certainly won't dissuade you from doing that! After all, it wouldn't be a jolly holiday without a drink or two!
You can have as much fun as you want. However, it's really important to prioritize your own safety when you're driving. At the same time, you should also be mindful of the safety of your passengers and that of the pedestrians as well.
With that said, here are important tips from the National Highway Traffic and Safety Administration (NHTSA) on how to avoid driving drunk after attending a party to make sure you won't be placing any lives at risk:
If no one's sober enough in your group to drive properly, call a cab or Uber.
Have a designated driver before going to a party.
Prepare an alternate transportation plan in returning home just in case you're too drunk to drive.
Don't allow others to drive if you see them already in an intoxicated state. If they insist, wait for them to sober up before giving back their keys.
Help a drunken friend get home by allowing them to hitch a ride with you.
Don't bother bringing your car if you plan on drinking the whole night.
Buckle up – this has saved countless lives from drunk driving.
Transform Lives of Our Heroes
Alcoholism is one of the common problems faced by some of our former troops who use it as a coping mechanism for the physical pain and mental anguish they're suffering from. These veterans badly need rehab treatment to free themselves from this addiction.
You can help provide them such treatment and other life-changing benefits by turning over a car you no longer need to Veteran Car Donations. We'll auction off your donated vehicle and use the proceeds to support the programs and services of our charity partners that are dedicated to promoting the welfare of our nation's heroes. These IRS-approved 501(c)(3) nonprofit organizations provide deserving veterans with mental health services and other essential medical care, employment opportunities, job training, education scholarships, mortgage-free and specially adapted homes, transitioning and financial assistance, counseling, and many other benefits.
We take old cars, motorbikes, boats, or just about any type of vehicles, and turn them into fund-generating tools for the benefit of the suffering veterans in your community.
In return for your charitable contribution, you will receive from us a 100-percent tax-deductible receipt following the sale of your vehicle. This receipt will entitle you to claim a top tax deduction in the next tax season. Moreover, we offer free pickup and towing services in all parts of the United States.  You'll also find satisfaction from our quick, convenient, and no-paperwork donation process.
For more information on our vehicle donation feel free to visit our FAQs page. Not sure if we'll accept your old SUV that can no longer be driven? Do you have other questions? Call us at 877-594-5822 or send us a message online, and we'll clarify everything. Take note that we rarely turn down donation offers.
Spread Holiday Cheer with a Car Donation Now!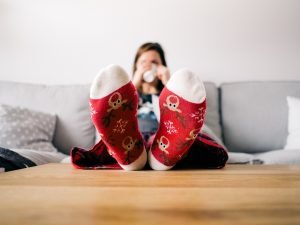 If you're ready to help the needy veterans in your community get back on their feet, call us at 877-594-5822 or fill out our online donation form. Spread the joy of the holiday season to our nation's heroes with your vehicle donation now!