March 11, 2022
Whatever Precipitation Falls on the Ground Depends on Air Temperature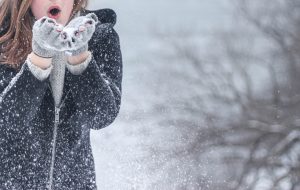 Winter precipitation can take on different forms depending on the temperature in the layers of the Earth's atmosphere. Though it all starts as snow at the top, precipitation changes as it falls and passes through columns of warm air. That's the reason why we don't always get snow in winter.
Only if the temperature from the clouds to the ground is at or below freezing point can precipitation remain as snow. Otherwise, it will turn into one of three precipitation types that you commonly hear about in winter weather forecasts. These are rain, freezing rain, and sleet. These types possess different characteristics and require specific conditions in the atmosphere for them to form.
To know more about common precipitation types during winter, Veteran Car Donations points out the differences between snow, rain, freezing rain, and sleet: 
Snow
Snow is how all forms of precipitation start during winter. As long as the temperature in the atmosphere and the ground is at or below freezing (0 degrees Celsius or 32 degrees Fahrenheit), precipitation will fall in the form of snow.
Rain
Rain is formed when snow falls from the upper atmosphere and melts in the warmer layers. If it doesn't pass through any colder columns of air in the atmosphere, it will continue to maintain its liquid form.
Freezing Rain
Freezing rain happens when snow from the upper atmosphere passes through a thick wedge of warm air well above the ground. When the supercooled drops make contact with the ground or any cold object, a coating of ice forms on it.
Sleet
Sleet is formed when falling snow melts in a layer of warm air. If there is a cold layer of air just above the ground's surface, the melted snow refreezes and results in tiny ice pellets. 
Give Your Old Vehicle a Worthy Purpose This Winter
Whatever type of precipitation falls on the ground in winter — be it rain, freezing rain, sleet, or snow — we need to be ready for it, especially when we're driving.
In case you have an old vehicle that's no longer fit to drive because of certain mechanical issues, you don't have to risk your life driving it, particularly in wintry weather conditions.
You can still give that car a worthy purpose though when you hand it over to us at Veteran Car Donations. We'll use your donated auto to improve the living conditions of the struggling veterans in your area.
Our team will sell your vehicle through an auction and use the proceeds to support the life improvement programs of our veteran-focused charity partners. These IRS-certified 501(c)(3) nonprofit organizations are fully committed to serving veterans who are suffering from homelessness, inability to find jobs, service-connected disabilities, and illnesses, including mental health conditions.
Our nonprofit partners use the funding we give them to provide deserving veterans with free quality health care, financial aid, housing assistance, employment opportunities, family support, educational scholarships, psychotherapy services, and many other essential services.
As a donor, you get to enjoy valuable perks, one of which is getting entitled to receive the maximum tax deduction in the next tax season. You also don't need to pay for our pickup and towing service. We offer this service for free to our donors in all parts of the United States.
Above all, you'll have the ultimate pleasure and satisfaction of doing something extraordinary that can help uplift the lives of our nation's heroes.
We take almost all types of vehicles regardless of their age or condition. Apart from standard cars, we accept RVs, motorcycles, mopeds, boats, jet skis, golf carts, snowmobiles, company trucks, and many others. They don't even have to be in good condition.
For more information on our vehicle donation program, visit our FAQs page. Should you have any inquiries or concerns, you may call us at 877-594-5822 or write to us here.
Uplift the Lives of Our Heroes Today!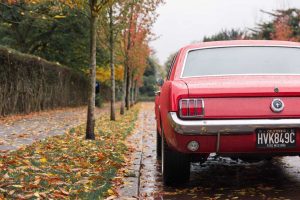 Use your old car to bring hope to the suffering veterans in your community. Your vehicle donation can go a long way in improving their lives. Call Veteran Car Donations at 877-594-5822 or fill out our secure online donation form now!