April 2, 2022
This April, Make the Pledge to Avoid Distractions While Driving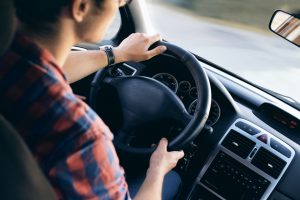 For most people, especially those who are always on the go, driving is an essential skill that needs to be mastered. It requires you to concentrate, focus, and give 100% of your attention to what's in front of you.
Unfortunately, some drivers tend to take this for granted and get distracted while behind the wheel. Before they know it, it's too late to react and they find themselves caught in a car accident.
Unwanted distractions can be the cause of serious accidents and can land you straight into the nearest emergency room. That is why April is designated annually as Distracted Driving Awareness Month. It's a campaign to help promote awareness against the dangers of distracted driving.
In support of this campaign, Veteran Car Donations presents five top tips on how you as a driver can safely get yourself and your passengers to your destination:
Always double-check.
This will come in handy especially when you're going on a long drive or road trip. Always remember the acronym BLOWBAGETS. This means checking your battery, lights, oil, water, brake, air, gas, engine, tire, and self.
Stop when you're sleepy.
Let's face it, being on the road for hours on end can get boring to the point that it becomes tiring to keep your hands on the wheel. If this happens, pull off the road and take a rest. If you have someone with you who knows how to drive, ask them to drive while you snooze a bit.
Hands off your phone.
You risk getting into serious trouble by constantly checking your phone while driving. If you need to take a phone call or answer an important email, pull over. Don't forget to turn on your hazard lights.
Do not multitask — even if you're an expert.
Another reason why accidents happen to people when they drive is that they're too busy doing several things such as eating, putting on makeup, and shuffling their playlists. Concentrate on the road ahead and be attentive to what's happening around you.
Take it easy when driving.
Don't drive angry. The same goes if you had one drink too many. If you think you're not in a condition to drive safely, then don't drive.
Got an Unwanted Car? Use It to Uplift the Lives of Our Suffering Veterans
Keeping your eyes on the road and the traffic around you is one of your responsibilities as a driver. Always staying mindful and focused can help prevent life-threatening road accidents.
This Distracted Driving Awareness Month, however, there's one other thing you may want to focus on. This is the plight of the struggling veterans in your community. Despite the sacrifices and hard work they did in honorably serving our country, they've largely been forgotten by society. They live miserable lives, suffering from homelessness, disabilities, chronic unemployment, and illnesses, including mental health issues.
You can do something to help our nation's heroes residing in your area. Show them your gratitude and appreciation for their invaluable service to our nation by simply donating your spare vehicle to us at Veteran Car Donations.
We'll put your vehicle up for auction, with the proceeds going to our veteran-focused nonprofit partners. These IRS-certified 501(c)(3) nonprofits use the funding we give them to provide deserving veterans with free quality health care, financial aid, housing assistance, employment opportunities, family support, educational scholarships, psychotherapy services, and many other benefits.
Expect to receive valuable rewards when you take part in our vehicle donation program. We'll send you by mail the 100% tax-deductible sales receipt of your vehicle soon after it gets sold. This receipt will entitle you to receive the maximum tax deduction in the next tax season.
We'll also haul off your car for free at a date and place of your choice. There's no place in the U.S. where we can't reach you since we operate throughout the country.
On top of the material rewards you'll get, your vehicle donation will give you that exquisite feeling of satisfaction, knowing that you'll be helping uplift the lives of our nation's suffering heroes.
We accept nearly all types of vehicles. We even take those that have dents, scratches, or defective parts.
Feel free to visit our FAQs page to learn about our quick and easy donation process and other important details. For your inquiries or concerns, call us anytime through our toll-free hotline at 877-594-5822 or write to us here.
Give Back to Our Heroes Today!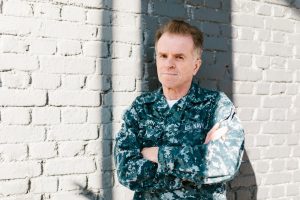 It's about time to give back to the men and women who risked their lives to protect ours. Donate a vehicle to Veteran Car Donations for the benefit of our nation's heroes. Call Veteran Car Donations at 877-594-5822 or fill out our secure online donation form now!